Owning a swimming pool is expensive. There is no denying that, but if you want to have fun in your backyard and make an investment in a swimming pool be prepared to shell out around $10,000 and higher depending on what you want included in your swimming pool, its size, its shape, the amenities you have, the outdoor living space, whew! You get the picture, right.
Don't forget that paying for the pool construction itself is part of the cost of owning a pool. Don't forget to factor in ongoing pool maintenance and upkeep, pool chemicals, increases in your utility bills and other incidental costs of being a pool owner.
Let's face it though — once you have made the determination to become swimming pool owners, there is no turning back! You want a pool. You've long dreamed of a pool and now you're going to get a pool!
15 Money-Saving Swimming Pool Ideas
While you certainly don't want to take shortcuts because those can end up costing you more money in the long run, there are some smart choices you can make to have a more economical swimming pool.
Plan your budget. Don't stray from it.
It is easy to get sidetracked by all the amenities and potential add ons for your swimming pool project and that's fine… if they fit into your budget. Set your budget before you talk to any pool contractors. If you go into a pool contractors store and tell them, "We have 15,000 to spend on our pool and we have budgeted $200 for ongoing maintenance" can you help us? As long as your pool contractor knows what you have to work with, he will help you find a pool that delivers what you want in your project while staying within your budget.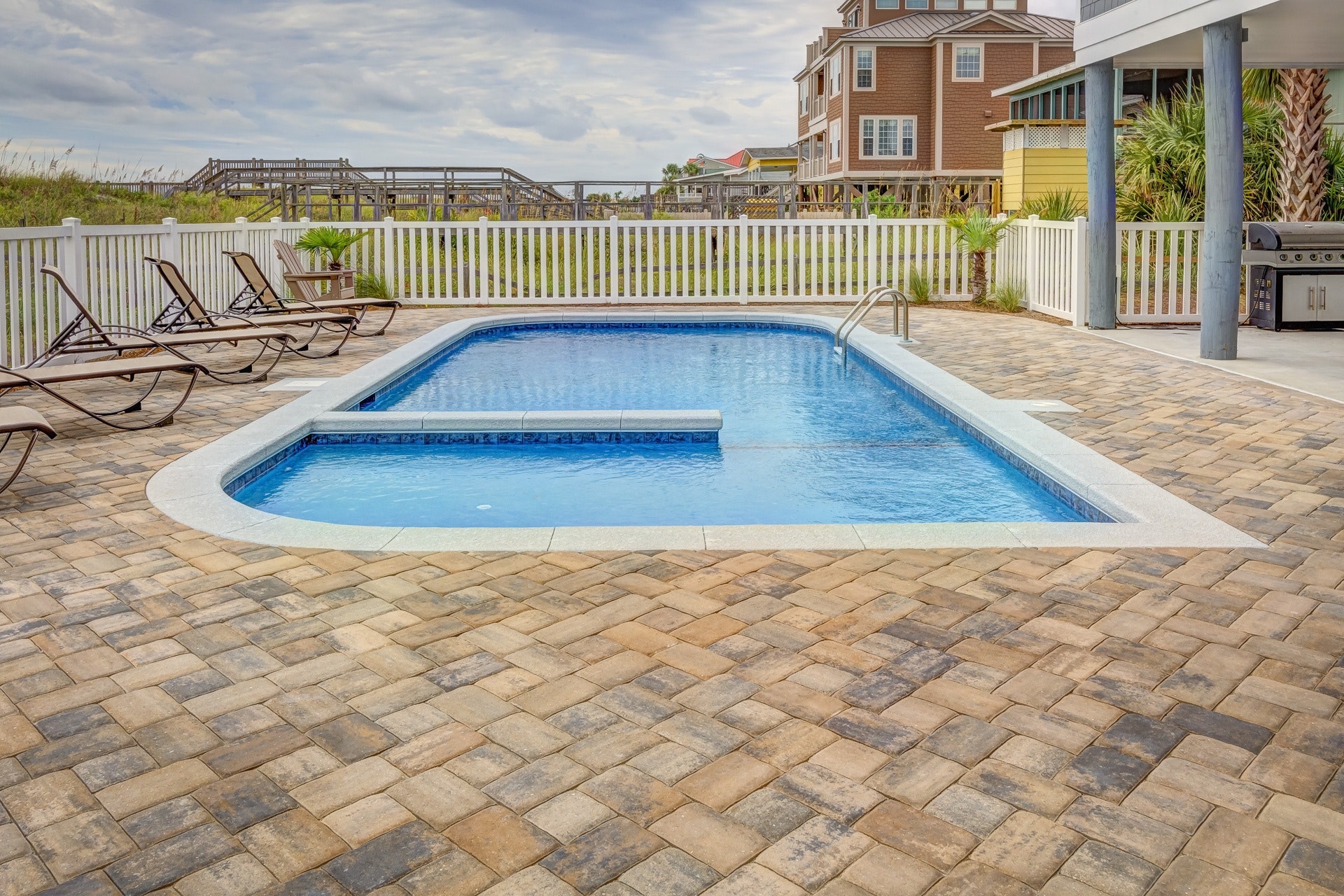 Referrals, research and estimates
If you've talked to friends and family about their pool project and their contractor you may find that their contractor will give you a discount if you mention you were referred by one of their customers.
Don't go with the first pool contractor you speak with. Don't choose the first contractor who offers you a price that is too good to be true. If a price is too good to be true, chances are you're missing something that another pool contractor included in his project bid. Try to compare apples to apples and if there are wild variations in pricing, do your homework and ask for an explanation.
Opt for a simple pool design. 
The more elaborate the pool design, the more it will cost you. You need to decide if you want to go for a fancy design and fewer accessories or a simple design and all of the accessories you've had on your pool dream list.
Size matters. 
How big does your pool need to be, really? The bigger the pool, the more it will cost to construct and maintain. Do you truly need an Olympic size pool?
Plan for the future. 
If you put in inexpensive aka cheap equipment as a way to save money upfront on pool construction costs you will pay in the long run. Inexpensive equipment will wear out faster and will probably cost you more money to operate than will equipment that is more energy efficient. You will save money in the long run by making smart choices on pool equipment in the beginning.
 Do you need a pool heater? 
If you're not sure you need a pool heater or if you want to save money on the front end of your pool construction, go without a pool heater for the first year or two. Once you have money in your budget for the pool heater, have it installed at a later time.
Free pool heat! 
Harness the power of the sun and use a solar swimming pool cover to heat the pool water. Viola! Warmed water wtihout a heavy price tag.
Automation costs more. 
Ugh, vacuuming the pool yourself will take some time but you will save money over the cost of an automatic swimming pool cleaner or a robotic drop in pool vacuum. This is another item you can hold off on and have installed or purchase when your budget allows.
 Right-size equipment. 
A bigger swimming pool pump won't do your pool any favors and in fact, it will cost you more to operate and won't be any more efficient. Your pool contractor will help you determine the correct pool pump size. Also, opt for a variable speed pool pump even though it costs more up front, it will save you money in the long run.
 Off hours savings. 
Run your pool pump and filter during the overnight hours when electricity is less expensive.
Light it up… and save money. 
Having in-pool or outdoor lighting makes spending time in the pool after the sun goes down safer and more fun. Install LED lights as they burn longer and are less expensive to operate than other bulb styles.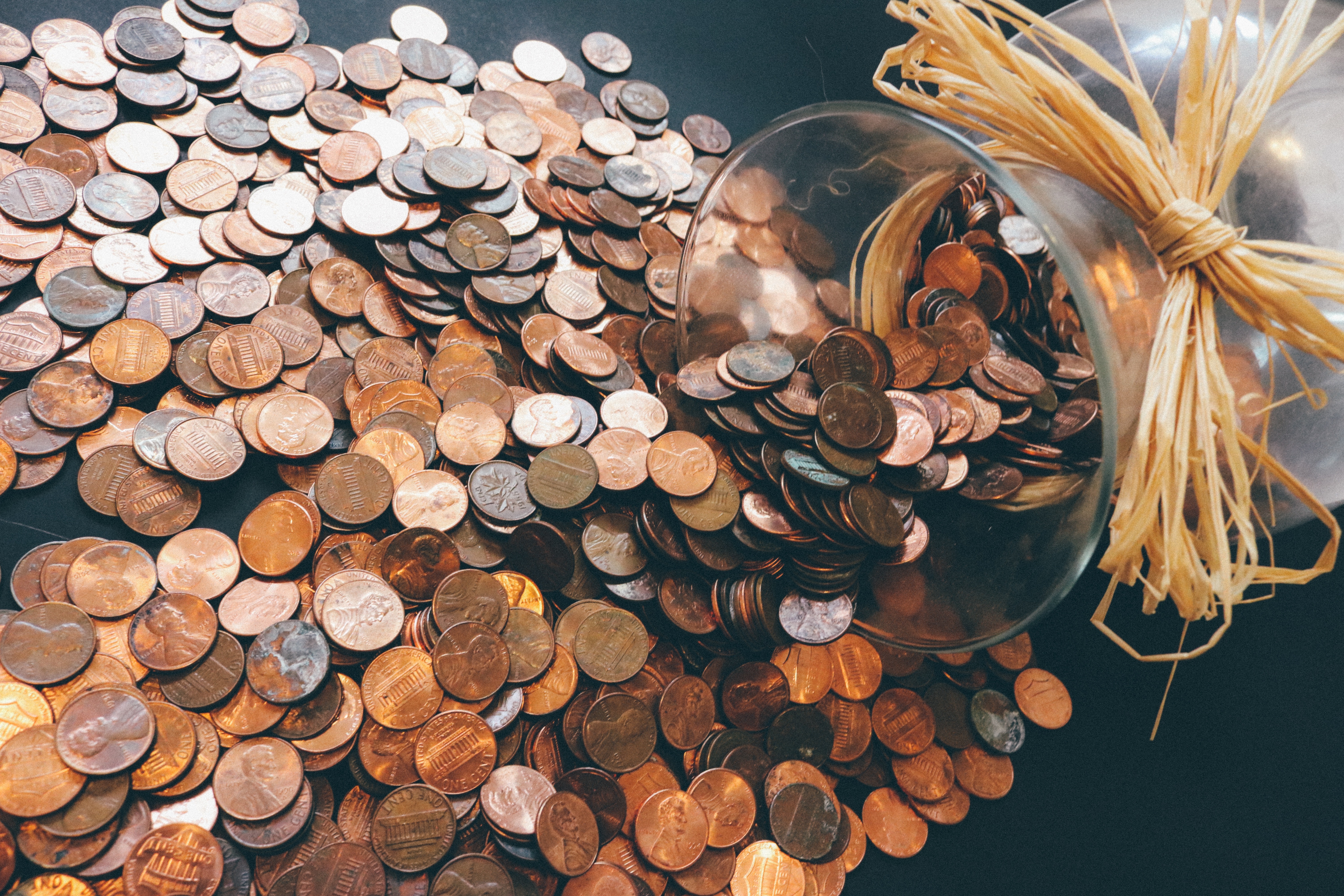 Temper your excitement. 
Yes, you want it all when you get your swimming pool, but what do you want more… the pool or the accessories? If you want "more pool" opt for fewer accessories. You can always let your pool contractor know what accessories you'd eventually want and you can plan for them as the years go on.
Baking soda works. 
Is the pool water alkalinity out of whack? If so, you can add regular, household baking soda to help with alkalinity levels. Baking soda is less expensive than pool chemicals for a quick fix.
Do it yourselfers, buy chemicals early 
If you're a do it yourselfer with your pool maintenance and upkeep, check on pool chemicals early in the season — before the season begins and you may find better pricing than in the height of the season. There might be early bird specials and other bulk discounts for those who get ready for the season ahead of time. Make sure you have a safe place to store the chemicals for the season.
It's shocking! 
Don't wait until your swimming pool is green with algae to shock the swimming pool. If you shock the water weekly the water will remain at optimal levels of clarity and cleanliness and might use less chlorine than when you wait for a few weeks.
Talk with your pool contractor and he will probably have more money-saving ideas for your new pool project and your ongoing maintenance.