There's a proverb that sounds something like… the best time to start something new is now. In other words, if you want a swimming pool in your own backyard next summer — 2023 — the best time to start planning for that project is today. It may not seem that autumn is the ideal time to build a pool, but it is! Don't let another summer season race past you and still you're wishing you had your own pool.
In many areas of the country, pool contractors are still underway building pools. Autumn doesn't have to mean a slow down and it doesn't mean you need to wait until next year before you give a pool contractor near you a call to get your project moving forward. New pool owners benefit because this could be a slow season for pool contractors, you may have more of a choice in timeframes for your project and you may even benefit from getting off-season pricing on pool equipment. You may even find that 2022 equipment and pool models or even hot tubs are discounted because new models will be hitting the showrooms soon. Chances are you won't even notice that you have "last year's model."
If the pandemic of 2020 showed us anything it's that time is too short and you don't want to spend another summer fighting crowds at the beach or only getting the chance to swim when you're on a family vacation.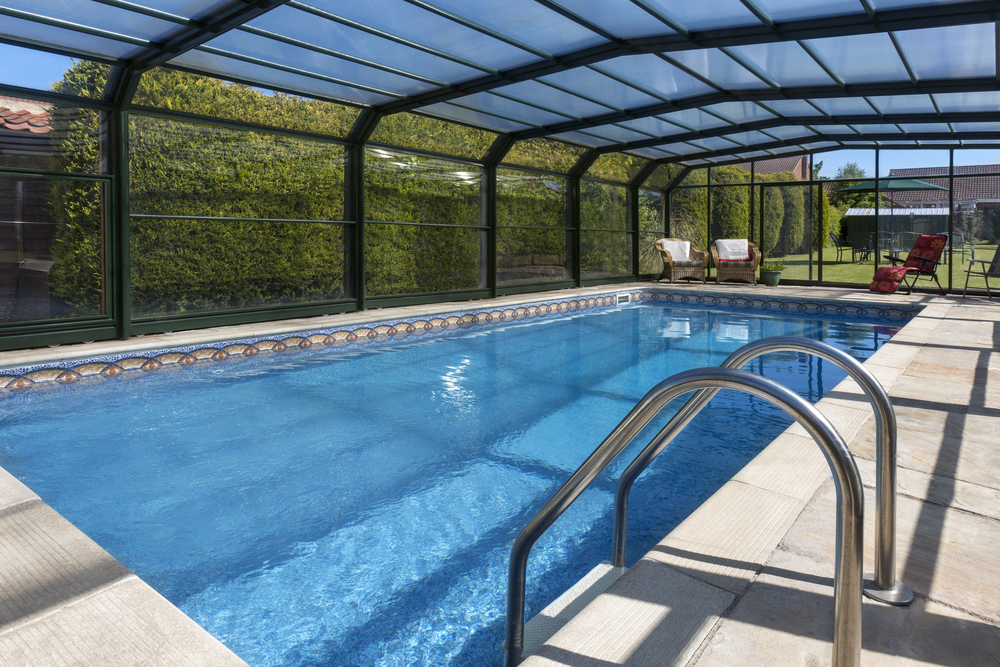 Start making a list of questions you will have to discuss among your family and that you want to bring up with your pool contractor. Those questions include: 
What do you want to spend on the construction?
Will you allocate money for the deck?
Ask what the potential increases in utilities will be.
What construction material do you want?
What are absolute must-haves for the pool?
Do you want a hot tub or spa as part of the project?
2023 Pool Construction Starts Now!
Chances are you know how many months of the year you will be able to enjoy time in your swimming pool. If you want to extend that time you may want to have a pool heater installed as part of the project. If you don't want to heat the entire pool, a hot tub or spa might be just what will fit the bill in keeping the fun in the water going year-round.
Don't jump into your pool project until you have thoroughly and completely researched all that goes into a pool project. This is an expensive undertaking and not one you're not fully committed to for decades to come. If you want to make sure you will get the most out of your pool, ask yourself these questions.
Will you use the pool for exercise? Family fun? Entertaining?
If you get a hot tub or spa, will it be a stand-alone?
Do you want to devote your entire yard to the pool?
How much can you afford to pay for the pool and how will you secure financing?
Don't forget to ask your pool contractor for an estimate on increases in utility bills and ask for an estimate on the cost of pool maintenance.
Do you have pool accessories you can't live without? Some you can get now and add more in later once the budget allows.
Who will clean the pool?
Don't sign on the dotted line with the first pool contractor you talk with. Do your research. Ask for references from friends and make sure you are comfortable with the pool contractor you eventually work with.
There are a few pool-specific questions you will want to research.
Do you have a yard with a view and do you want a vanishing-edge pool?
Do you want an enclosure for your pool?
Do you have a dream of having an indoor pool?
What material do you want for your pool?
What pool shape do you want and why? Don't let a small yard make you feel as though you can't have a pool — you can. Even oddly sized and shaped lots can accommodate a pool.
What happens now? Post construction care
Consider these:
Who will do the cleaning and maintenance? DIY? Hire a pro? You can certainly DIY it, but how much free time do you want to devote to it instead of just swimming?
Gather quotes for pool maintenance. Compare that to how much it will cost you in materials and time and you may find it's less expensive to hire a professional. You may spend more in chemicals just because you're not experienced in chemistry. You will also need to buy all the chemicals and store them.
The time you take now to truly ponder the advantages, disadvantages, benefits and challenges of pool ownership and if you want to move forward, there is no time like the present.
If, however you're still wondering, "is pool ownership for us?" consider these other reasons for getting a pool. 
Builds family memories
Enhances a healthy lifestyle
Gets the kids out of the house and off the electronics
Your house will be the party hot spot
Relaxation and stress relief is all part of pool ownership