Humans and their doggy family members love to spend time in the swimming pool. We know that swimming pools are fun for everyone but they do pose potential dangers. We have put together a list of 7 layers of pool protection for your family that will help prevent any injuries — or worse any time the pool is open.
Swimming pool owners understand that pool safety always has to be top of mind. When you have a pool safety is noted as one of the main concerns people have when considering getting a pool.
There are steps you need to take and many of them may be mandated by the laws in the municipality of where you live. You need to ensure the pool is not a hazard. Your pool contractor is the best source of knowledge and information on what you can do to make your pool the "safest room in the house." He or she will advise that layers of protection are the best strategy for ultimate pool safety.
7 Layers Of Pool Protection For Your Family
Door and pool fence alarms
Pool safety fences, nets and covers
Floating pool alarms
Swim lessons
Constant pool supervision
Motion-activated cameras
Moisture-activated pool safety bracelets for the children
A pool barrier and there are several styles, are one of the best ways to enhance pool safety and keep children and pets safe.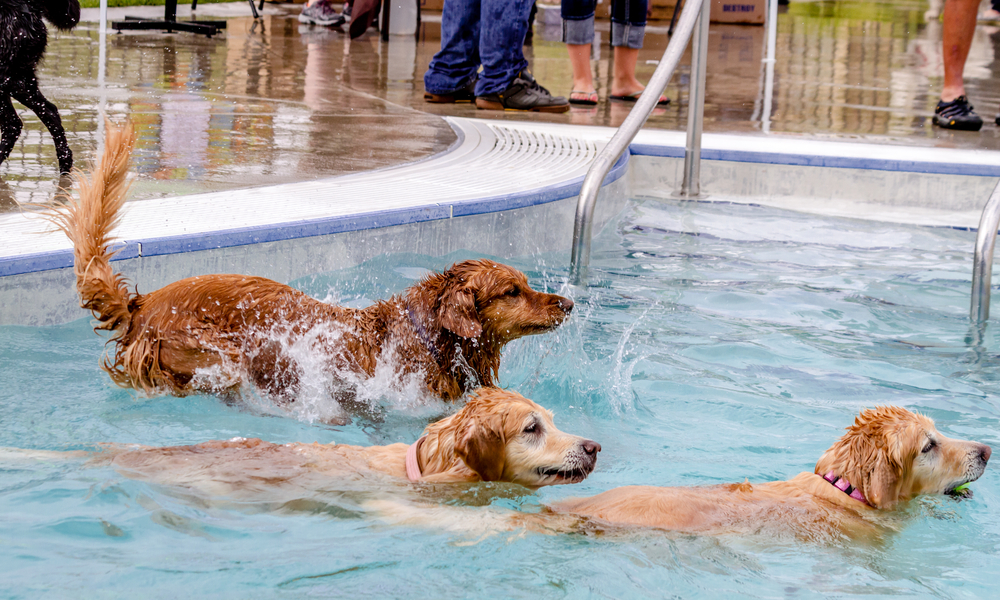 Choosing a pool barrier
There are many types of barriers and they include:
Fences
Outdoor fireplaces and kitchens
A decorative wall
Pool house
Thorny bushes
Pool covers and
Pool safety nets
Pool fencing, covers and pool safety nets are the most cost-effective safety measures, but don't skimp on cost when it comes to safety.
Safety fence
This is the most common safety device. Safety fences extend the entire length and circumference of the swimming pool. The fence needs to be constructed in such a way that a child cannot climb it. A chain-link fence, for example, is not a proper safety fence because a child could easily scale it.
Fence requirements include:
Not having gaps that are wider than four inches.
It must be unable to be climbed — have no footholds.
It should be four or five feet tall.
There may be other requirements in the area in which you live for the pool fence.
Safety cover
A pool safety cover is considered by some to be an even more important safety barrier than a pool fence. These stretch tightly across the top of the swimming pool, is anchored and a child cannot get under it. Many pool safety fences will support the weight of a 5,000 pound vehicle.
A safety cover can take as long as fifteen minutes to remove and replace, but that amount of time shouldn't be a deterrent to this piece of safety equipment and to protecting the life of a loved one. You could make the investment in an automated pool safety cover to remove the time constraint.
Other benefits of a pool safety cover are it keeps dirt and debris from getting into the water. It can also cut back on the amount of water lost to evaporation and that can save money on pool chemicals. If you heat the pool water, a pool safety cover will trap the heated water.
Safety net
A pool safety net stretches tightly across the swimming pool and it forms a tight web. The cover has small openings that allow water in – this would alleviate the need to clear water from a pool cover if it rained. This will not keep debris from getting into the water. A benefit is that they are easier to put on and remove.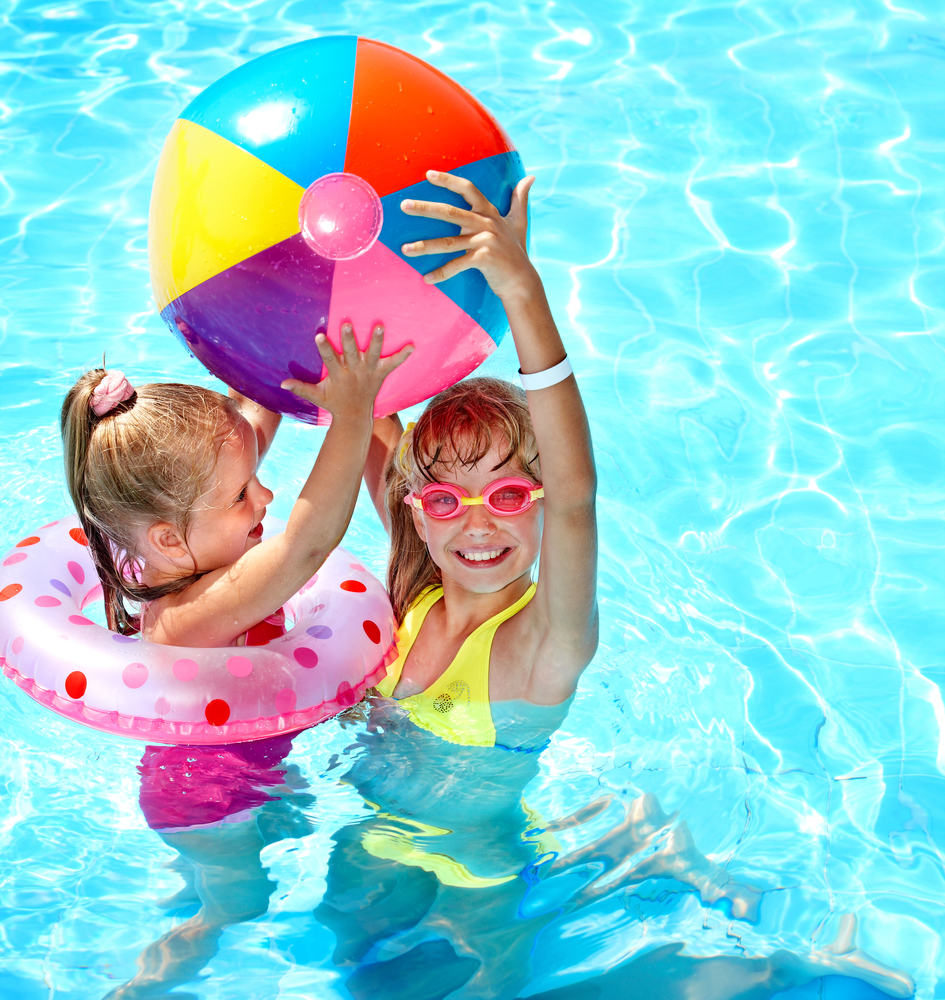 Which is best? Fence, cover or safety net?
Each has its own advantages and disadvantages that you need to weigh. You may want to have more than one in place along with the alarms and locking fence.
Many pool owners opt for a multi-layered pool safety approach and that is a strategy many pool contractors recommend.
Safety bottom line
You need to be diligent in the use of any and all safety devices you're using. If you invest in them and don't use them, you are not reaping any of the benefits they provide. Don't skimp on safety and don't skimp on use of them. Don't let one time of "I'll do it later" lead to an injury or worse of a loved one or a pet.
Self closing fences, covers and alarms are ideal layers of protection.
There is no substitute for having responsible supervision of children. Consider adding alarms to your house's doors to sound an alert if a child opens the door without your knowledge.
Your pool should be a place for fun, enjoyment and for building happy family memories that will last a lifetime.