Do you feel the nip in the air? Well, maybe you don't just yet, but now that Labor Day has passed, the children are back in school and some leaves are falling from the trees, autumn and winter won't be far behind! Yes, we know that there are those fortunate individuals who live in areas of the country where they don't have to close the swimming pool and the "chill" in the air isn't even enough to have to don a sweater!
Hot tub and spa owners know, though, that this is THE time of the year when the cover comes off and the hot tub sees most of its use. Could there be anything better than slipping into the heated, jetted depths of your hot tub after a chilly day out of doors? We can't think of any!
Just as you have rules of the pool, you should have rules of the hot tub to keep everyone safe while soaking.
7 Ways To Stay Safe In Your Hot Tub
We have put together some common, and not-so-common-sense tips for staying safe in your hot tub this soaking season.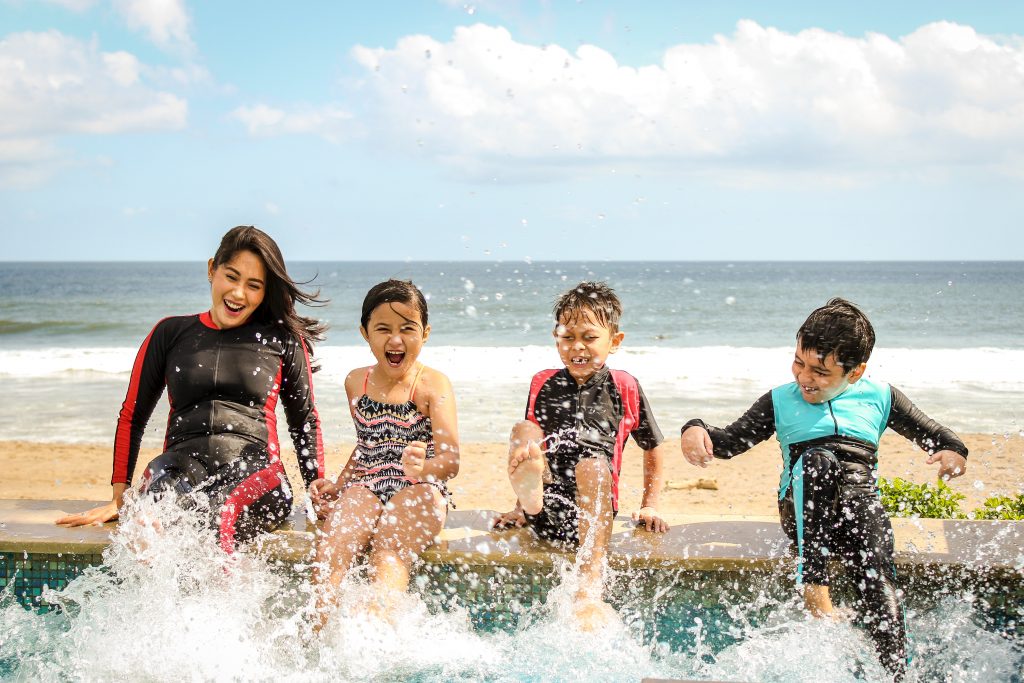 Stay out if you have a cut or open wound. Soaking with an open wound could lead to bacteria getting into the wound and your getting a worse infection. A hot tub with its heated water is the ideal breeding ground for bacteria growth. Even a hot tub that is properly sanitized and cleaned, avoiding a hot tub if you have a wound might be wise advice.
Stay away from alcohol. Yes, we know that it is relaxing to sip a beer, mixed drink or a glass of wine when you're soaking, but if you're in the water too long and you're imbibing it is a dangerous combination. The heated water is dehydrating and combine that with alcohol and it can be dangerous.
If you're going to indulge in an alcoholic beverage, do so wisely, don't stay in the water too long, and make certain you are never alone in the hot tub. NEVER being alone in a hot tub is a safety measure that we will mention more than once.
 Keep it cool. Okay, we know you don't want to soak in cool water, but you also don't want to get crazy with the water temperature in the hot tub. The factory set maximum temperature of 104 degrees may be too hot for some individuals. When you soak in a hot tub where the water is between 100-102 degrees it is therapeutic, comfortable and safe.
Soaking at higher water temperatures puts strain on your cardiovascular system and can be dangerous.
Monitor the water temperature to assure the settings are correct.
Don't soak for more than 15 minutes at a time. Set a timer to turn the jets off after fifteen minutes, get out, relax hot tub side for a while, then get back in.
Closely monitor children in the hot tub as the heated water can quickly lead to their becoming overheated to dangerous levels. Don't let a child soak more than 10 minutes at a time.
No one in the hot tub alone. This cannot be stressed enough. Just as you'd never leave a child alone in the bathtub you should never leave a child alone in a hot tub. Adults shouldn't be alone in the hot tub either. Anyone, at any time, could suffer a health emergency and if you're alone, you may not get help in time.
Always use the buddy system when in the pool or hot tub.
 No roughhousing. You don't let the children ride toys around the pool deck, right? You don't let them rough house on the diving board or slide. You should make sure there is no horseplay in the hot tub. No jumping from the side of the tub into the water. No standing on the lip of the hot tub to jump out.
Safety. Safety. Safety. It's the name of the game.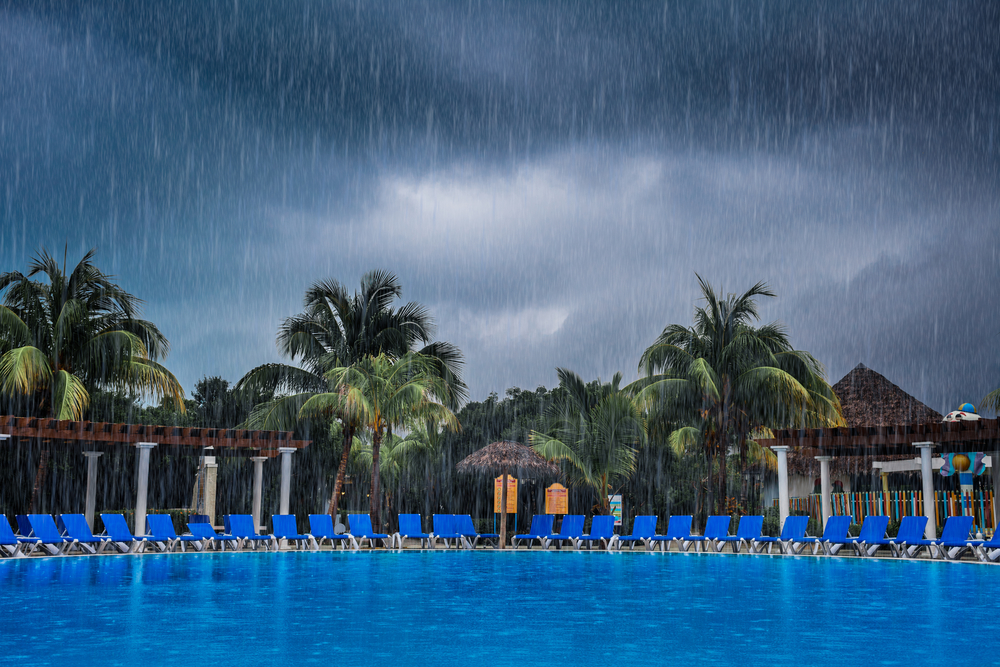 Inspect the drain covers. In years past hot tub and swimming pool drainage covers lead to injuries and even death. Today's hot tub and swimming pool drains are covered and you should be safe. If, however, you have long hair, pile it on a bun on top of your hair. Make sure you're not wearing a long, dangling necklace that could get "sucked in" and lead to drowning.
Have your hot tub contractor inspect the drain cover to assure it's safely in place and that there are anti-entrapment drain covers in your hot tub. For the past decade, swimming pools and hot tubs in the United States have been required to have anti-entrapment drain covers; make sure yours is in compliance.
 No water in a storm. If you hear thunder, get out of the hot tub or swimming pool. When you see lightning, no matter how far off it appears, get out of the hot tub or swimming pool. There should be no hesitation — get out. If the weather forecast calls for storms, plan another activity that doesn't involve the hot tub.
You may even want to turn off all the hot tub equipment and unplug it so it doesn't get damaged if there is a lightning strike.
Ask your hot tub or swimming pool contractor for any further tips and advice they can give you to keep your hot tub and the time spent in it as safe as possible.