The Centers for Disease Control and Prevention found that accidental drowning is the leading cause of death among children between 1 and 4 years old. Most of these happen in home swimming pools. As we head into the new year and if you're a new pool owner or even a long term pool owner, it's always the right time to review pool safety.
Take time now that 2022 is here to review pool safety with everyone who uses the pool. If your pool is closed, then make note on your calendar of a time to go over all pool safety steps as soon as the pool is open for the season.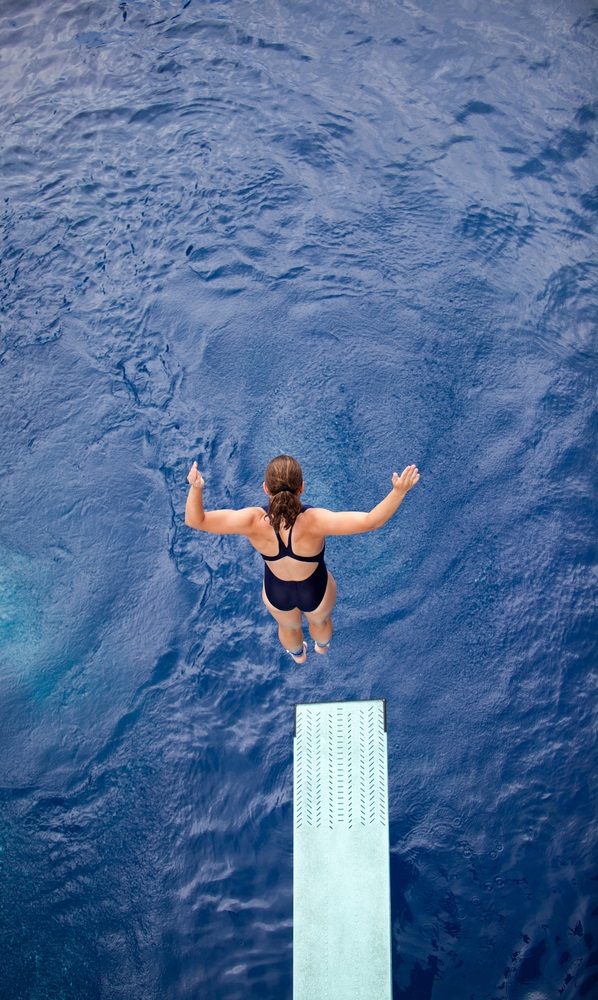 A New Year's Swimming Pool Safety Review
Some of these safety items are common sense, others are required by law, but they are all worth a review.
Check the safety fence. The easiest way to keep the pool safe for kids and pets is to install a pool safety fence around the entire pool's perimeter. This will keep them out of the water when no one is around. A mesh pool safety fence fitted with a self-latching and self-closing feature measuring about 4-feet high is the best option. Mesh makes it difficult for your pets to squeeze their way through your pool safety fence. The mesh design also allows vines or flowers to grow to make it seem part of the garden and landscape. With this type fence you need to make sure none of the spaces are large enough for a child to get a foothold or handhold in order to climb it.
A self-closing, self-locking safety feature should be part of your pool fence construction. Ensure it does close on its own every time you go through it.
A safety cover is an additional layer of protection between a child or pet and the water. Look for a safety cover that will support the weight of the children and pets in your house. Ensure the safety cover is used at all times when you're not in the water. If it's just lying poolside, it's not protecting anyone.
Use a pool alarm. You have a safety fence and a safety cover but there is no reason to not pile on the safety with the addition of pool alarms. Look into floating alarms, infrared alarms and others to find the one that fits your needs.
Inspect pool and pool deck for cracks. Not only do these make your swimming pool look less appealing. These cracks can also cause unwanted injuries to happen to you and others that use your pool.
Use non-slip materials on pool decking Slipping is one of the common causes of accidents that happen around a swimming pool. That said, it's extremely important to make sure that your pool deck is made of a non-slip material.
Enforce a no running on the pool deck rule to lessen the risk of falls.
As a rule of thumb, each rung of the pool ladder should be at least 3 inches wide. Of course, the wider the steps of your pool ladder, the safer it will be, especially if you have small children.
Make sure the handrail is thin enough so that it will be very easy for a small child to grasp and hold on as he or she steps down from the pool. This will prevent them from falling into the pool as a result of losing their grip on the handrail. You may also want to put a material on the pool ladder to make it less slippery so wet hands won't slip off.
Everyone should know how to swim. Not only will your kids have the skills they need so that they minimize their risk from drowning. Enrolling your kids in age-appropriate swimming lessons also gives them the opportunity to make new friends.
At least one person in the household should be CPR trained.
Keep pool safety equipment like flotation devices and extending poles poolside to use in case of emergency.
Never leave your children unattended.
If you're having a pool party, there should be a conversation about who will watch over the children and how many they are responsible for.
Check pool's water chemistry regularly. You might be wondering pool water chemistry has to do with pool safety. Chemicals keep water clean and free of bacteria. Ask your pool contractor how to test the water between service visits.
Accidents happen when you least expect them, so it's very important that you're always prepared because as a pool owner, you are responsible for the safety of everyone that uses your swimming pool.
We urge you to review pool safety rules regularly throughout the summer. Ask your pool contractor for even more pool safety tips. Here's to the summer 2022 swim season!