Beautify Your Backyard Living Space
Spring, summer and fall will likely see you either spending time in the family swimming pool or relaxing poolside with friends and family. If you're like most swimming pool owners, it's hard to want to go indoors even after the sun has gone down.
What can you do to assure you and your family can spend even more time out of doors? By upgrading and updating your outdoor living space. When you think about it, we'll bet you spend more time around the pool than you do in the pool, right? If that's the case, the outdoor living area should be as comfortable and welcoming as possible.
Add More 'Living' To Outdoor Living Space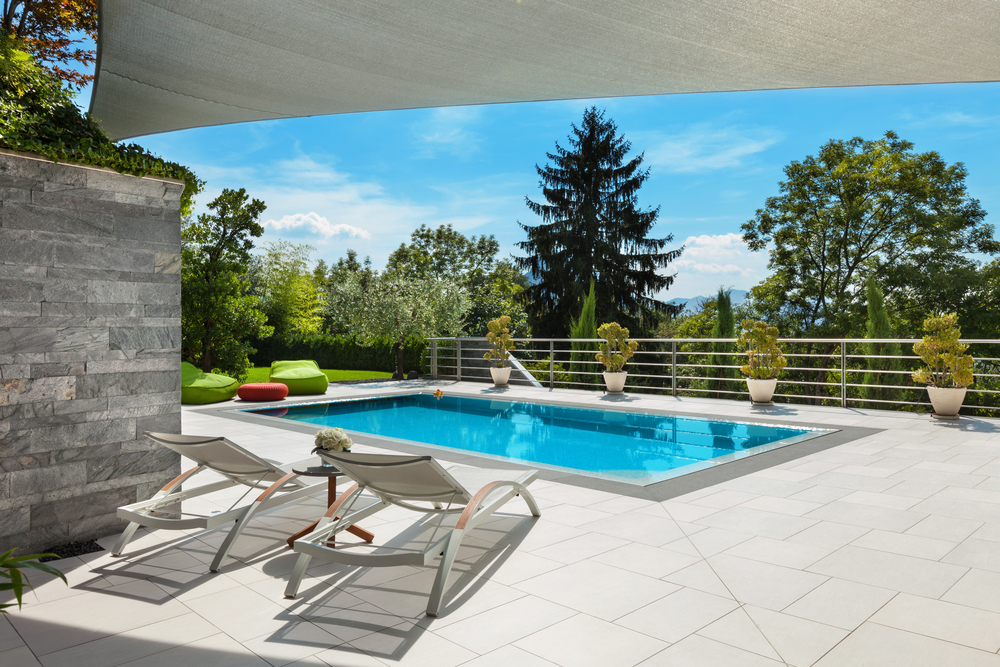 Your family swimming pool is a staycation oasis to which you can escape any time you're not at work. Here are ways to amp up the appeal of the poolside living area and turn it into an outdoor living room where you and your family can relax together, eat meals and even watch television or listen to music.
Water features. Regardless of whether you have an in ground or an above ground or a traditional or uniquely shaped swimming pool, adding water accessories not only adds to the aesthetics of the pool, but to the enjoyment you will have poolside.
Consider adding a fountain feature. The sound of the running water from a fountain feature is relaxing and soothing. Fountain features add beauty and interest.
A fire feature. When you're poolside and the nights are cool you can light a fire in the fireplace and warm up the area. A fire feature can also be used for cooking as well as ambiance and lighting.
Speaking of lighting. Add long-burning economical poolside lighting and even in pool lighting to set the mood. In pool lighting also makes night swimming safer.
Poolside deck. Your deck can be a thin walkway or it can be a larger concrete or wooden structure that surrounds the pool and lends itself to poolside lounging. Sometimes new pool owners don't think about how much time they will spend poolside and neglect to have a deck constructed. If you don't have a deck, let your pool contractor know you'd like to discuss your deck options.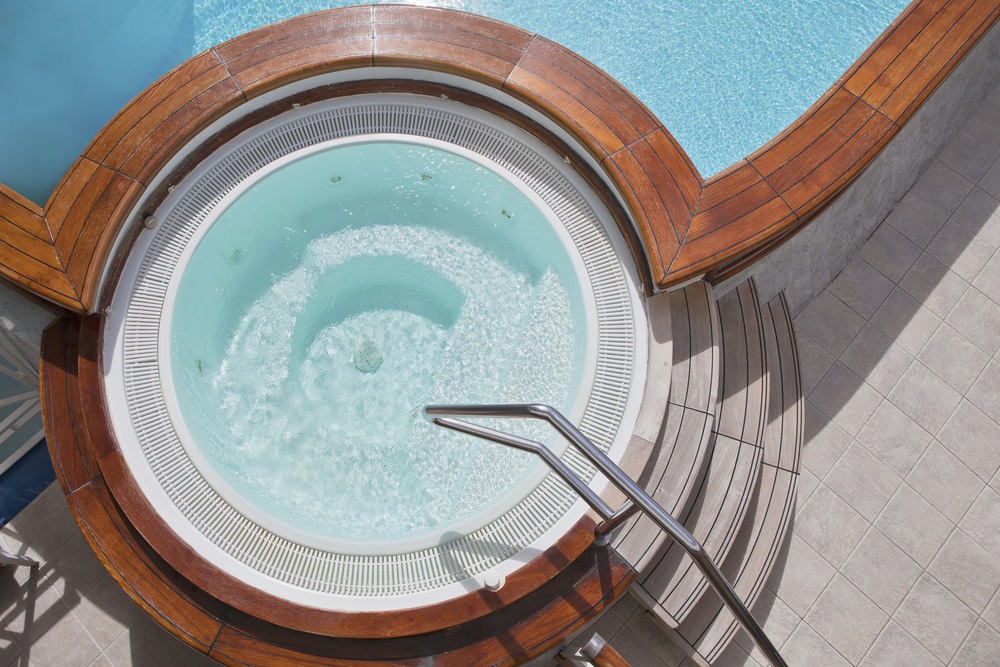 Hot tub or spa. If you have a swimming pool and have additional space at an end of the pool or in the yard, consider adding a hot tub or spa. The hot tub or spa can be a stand alone structure or it can be built right into the pool and you can have a swim up spa (you won't have to leave the water) to get from one to another.
A hot tub or spa will also offer you a place for spending time in the water even after the pool has been closed.
Go big or go… into your pool home! What we mean is invest in a pool house or cabana or even a sturdy gazebo. If those aren't in your budget, invest in colorful, beautiful and large umbrellas that will allow you to escape the heat of the sun and remain out of doors.
Your pool house or cabana can be designed to accommodate a washer and dryer, sleeping quarters, a bathroom and even a kitchen.
Unless, of course, you want an outdoor kitchen. Talk with your pool contractor about your dream of having an outdoor kitchen. This structure can house a chef worthy stove, an oven, refrigerator, wine refrigerator, pizza oven, sink and food prep station.
Don't forget to add in cabinets and cupboards so you will have everything you need at hand so you truly won't have to go indoors at all!
Flowers, trees, shrubbery and poolside fencing should be part of the pool plan for your outdoor living space. Planting with privacy and beauty in mind can go hand in hand. Your pool contractor will be able to help you pick out plants that won't have spreading roots that could damage your pool plumbing or drop leaves into the pool.
You will also want to plant items that won't draw in too many birds or bees.
How will you upgrade and update your outdoor living area this swim season?