You've seen the commercials that show television screens on the countertop by the stove and the screens on the refrigerator that allow you to see who's at the door and to make handwritten shopping lists that will transfer to your telephone. If you have an automatic thermostat or a home security system that sends you alerts when the heater will turn on or if someone is ringing your doorbell.
It only makes sense that smart technology would make its way to the backyard swimming pool, right? Of course! Smart swimming pool technology can cut back on the time it takes and the effort you put into swimming pool maintenance. There will be an upfront cost, naturally, to installing this smart technology, but you may save money (and definitely time) in the long run.
Smart pool technology makes owning a swimming pool more relaxing, fun and energy and time-efficient.
Amp Up The 'Smart' In Your Swimming Pool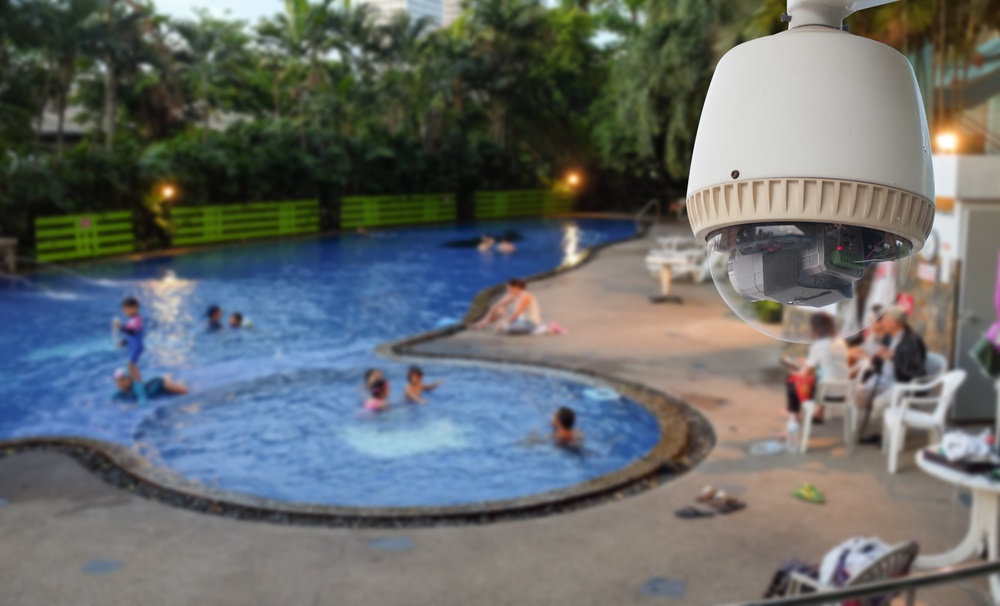 Swimming pools and swimming pool technology has certainly changed and morphed over the years with the result being that swimming pool tech is some of the most innovative technologies in the industry! Pool owners who have added smart technologies to their pool say the up front cost has been worth the investment.
What are the automation tools you can add to your swimming pool?
Here are a few to consider: 
 An automation system. This system will let you program a myriad of your swimming pool and hot tub or spa's functions. An automation system will take away any of the steps that require manual operation or oversight (turning the pool pump on and off, for example).
Ask your pool contractor about the options for automation you can have in your pool whether you're having a new pool constructed or a remodeling project undertaken with your pool.
 An automation system can change the colors of the LED lights in the pool, turn the water temperature up and down in the hot tub, turn on the pump and turn it back off again. At the push of a button you can activate and deactivate any of the current manual processes you undertake with your pool right now.
For most pool owners, automation is a time saver and is also a money saver — you won't forget to lower the hot tub water temperature again! It will also take the questioning out of whether you've turned the pool pump on or off. With automation, you can also schedule the pool vacuum to turn on and run once you're done swimming for the day.
Remote operations. Just as your smartphone controls everything from phone calls to texts to games to banking to …. well you get it. Whatever you want your smartphone to do — it virtually can. When you have a remote or a handheld unit to operate the smart pool controls you truly have all of your pool operations in the palm of your hand.
Many of the pool remote and automation operations can run from your smartphone through a mobile app.
The capabilities for each type of automation depend on the manufacturer of the device and the brand and model you're having installed to run your automation.
 Automatic swimming pool cleaners. Whether you work with a swimming pool service professional who cares for your pool or if you're a DIY-er an automatic swimming pool cleaner takes away much of the hassle of pool cleaning between service visits or of your free time.
Many automatic pool cleaners work like the in-house robotic vacuums. You turn them on or schedule them to run at a specific time and they do their job. You set it and forget it and come home to a clean house or a clean swimming pool. Automatic swimming pool cleaners are either robotic, suction or pressure models. You could also opt for the in-floor "roving" vacuum cleaner for your swimming pool — this is usually best served to be installed during pool construction.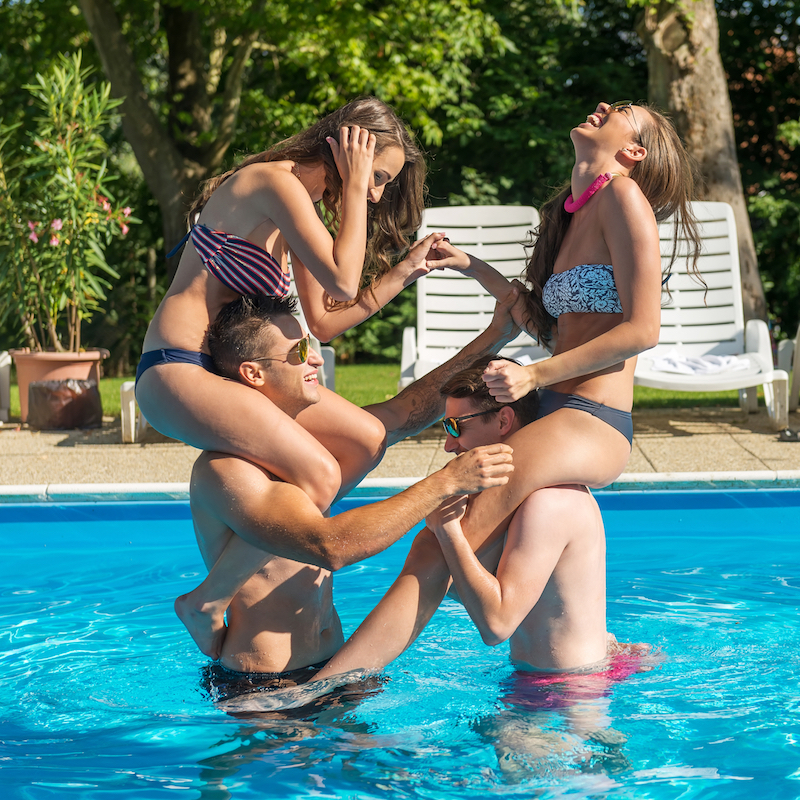 Swimming pool heaters. Depending on where you live, a swimming pool heater just might make sense. If you live in an area of the country where warm summer months are few — a pool heater could let you extend your swimming pool season by a few months.
Consider that the water in your swimming pool is usually about ten degrees cooler than the ambient temperature and you can see that a pool heater might make the pool water more swimmable. A 70-degree day is warm enough to make you think of summer, but a 60-degree swimming pool — not so much! To make your pool able to be enjoyed on that lovely 70-degree day you will want to consider a swimming pool heater.
Traditional heaters for swimming pool water include gas or propane. A gas heater will heat the water faster than other models. A heat pump, if you live in an area where the ambient temperature is temperate are ideal. A heat pump works by taking the ambient air, heating it then pushing into the pool to heat the water. If the ambient air isn't warm, the water will not be warm, either. A heat pump may be ideal, though if you live in an area like Arizona where the temperatures soar into the triple digits — a heat pump can also cool the water as well as warm it.
Solar heating is an economical option for many in areas that are blessed with days and days of bright sunshine. If you have high utility rates and high natural gas rates, solar makes economical sense.
 Pool water purification automation. If you want to swim in clean and purified water — and who doesn't?! a water purification system makes that always possible. You can invest in an ozone generator or an ultraviolet light system and have that tied into your other pool automation. You can also have an automated chlorination system installed; that way you won't forget to add chlorine and it can be scheduled to operate during the overnight so the pool will be available to swim in when you're ready to use it.
Why bother with automation and other technology?
We think you'll agree that technology has made many aspects of daily life easier than it used to be. This is the same for swimming pool technology. Any item that you can set and forget gives you back your precious free time.
Wouldn't you rather swim and enjoy the pool than think about the next steps and cleaning you need to do? Wouldn't you rather sleep through the night instead of wondering whether you'd turned off the pool heater or had turned on the pool pump? Ask your pool contractor for advice on pool automation.