You missed the swimming pool season in 2019, but that doesn't mean you have to miss out on swimming pool season 2020. Many swimming pool contractors find that autumn is an ideal time to kick off a pool construction project.
Potential new pool owners may benefit because pool contractors typically slow down in the "off months" and you may get a break on pricing for 2019 model equipment and or pool components. There is nothing wrong with these items, they may just be sold off by the pool contractor to make way for 2020 models. The pool contractor of your dreams may also have a more open pool construction schedule and that means you will have more flexibility in getting on his schedule.
Why wait another season of watching friends and family swimming or of fighting the crowds at the beach or in the public pool? Start today by researching a potential pool contractor for your project and by putting your budget in place for your family pool.
Grab a notebook and ask yourself these questions:
How much can you spend for the construction, increases in utilities and ongoing maintenance
Where will you place the pool
What construction material do you want
What accessories will you want for your pool
Who will you use to construct this pricey project
Autumn Swimming Pool Construction Tips
How many months will you be able to use your swimming pool? If you live in the part of the country where you can swim almost year-round getting your pool constructed now may mean you could even use it this year. If you live in an area of the country that will soon be covered in snow, getting your pool constructed now will mean you will have it available as soon as the weather cooperates in 2020.
Here are some more questions to ask yourself and talk to your family about. A swimming pool is a pricey undertaking and you need to be assured you will get your money's worth out if it and will swim a lot.
Why do you want a swimming pool? Exercise? Entertaining? Do you want a full-size pool or will a lap pool suffice?
Do you want a hot tub or spa? Will it be a stand-alone or a part of your swimming pool — a swim-up spa, for example.
How much yard space will you want to devote to the pool? Do you want an outdoor living space as part of the project? Do you need an area for a play space for the children or your garden?
How will you pay for the pool? Do you need to take out a loan or have you been saving up for the project?
What kind of accessories or add-ons will you have for your pool? A diving board or slide? Sunshelves?
How will you keep the pool clean and the water clear? Do it yourself or hire a professional? You may find is costs you less money to hire a pool professional than to do it yourself.
How will you find a pool contractor with whom to work? Ask friends and family for referrals — that is a great first step.
A swimming pool adds to the value of your home and enhances your lifestyle.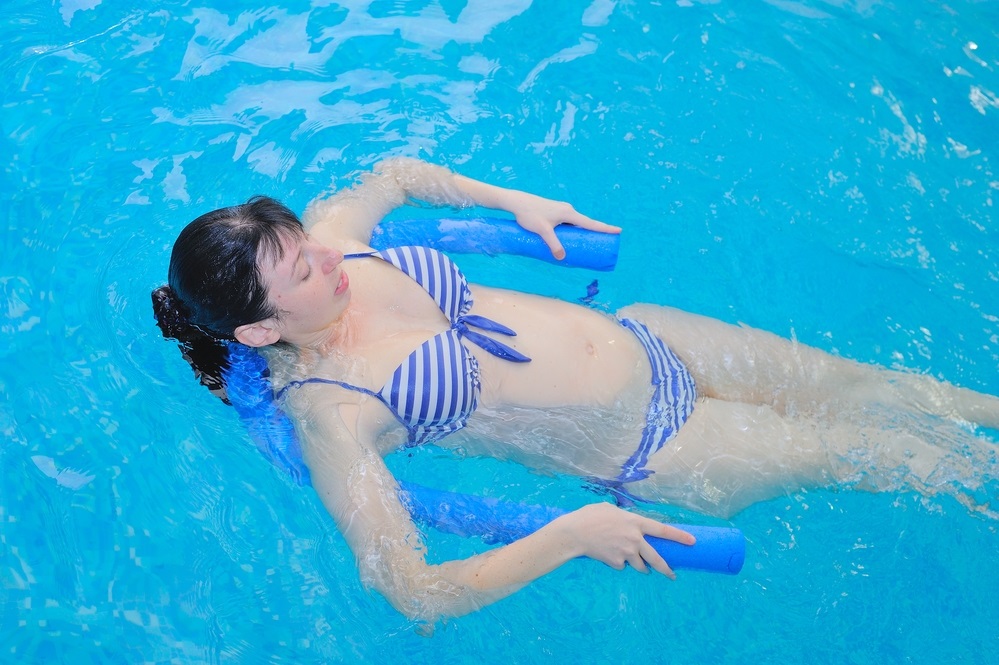 Here are a couple of items to consider for pool-specific questions
Do you want a vanishing edge pool? Does your yard lend itself to this style?
Do you want an indoor pool? Do you have a space for it or will you need to construct an area to house it?
What shape pool and why? Do you want to have the pool accommodate your current landscaping or will your current landscaping be reshaped to accommodate the pool?
Pool size and placement questions:
Does your home sit on a small village or city lot?
Does the word "acres" figure into the size of your lot?
Regardless of the plot of land you own, you can find a swimming pool for every size. Even oddly sized and shaped lots can accommodate a pool (although you may need to consider a gunite pool to fit into this type of plot of land).
After pool construction care
Once the pool has been constructed, consider these questions:
Who will do the cleaning and maintenance?
It is a do-it-yourself project, but you need to weigh how much free time you have and how much of that free time you want to devote to pool maintenance.
Ask for quotes on pool maintenance and compare that to how much it will cost you in materials and your time and you may find it's less expensive to hire a professional.
Don't forget, if you do your own pool maintenance you will need to buy the chemicals and you will need a safe and secure place to store them
If you find you are gung-ho about moving forward, talk with a pool contractor as soon as possible to begin the process. If you're on the fence, you will want to take some more time, do some more research and soul-searching before you make the investment in a project that you're not 100% sold on.
Taking time to truly weigh all of the pros and cons of pool ownership will help you enjoy your pool without the worry of, "why did we spend the money on this." It is a very rare pool owner who regrets the investment in a swimming pool. Pool owners find that having a pool:
Helps build family memories
Helps with healthy living
Helps get the kids out of the house and away from the electronics
Helps with having a ready to go party spot
Is just a place to kick back, relax and unwind after a long, stressful day
Are you ready for an autumn pool project? Give your pool contractor a call today!