It's been a long, long day. What can you do to rest, relax and enjoy yourself now that you're home? Do you turn on the television and just sit there mindlessly watching shows you really don't want to watch? Do you spend time with your family in the house?
Why not turn your backyard into a spot worthy of a vacation get-away? Is there any reason that your backyard can't be a vacation oasis? When you consider that many Americans only get a few weeks a year for a vacation and that many of us don't even take vacations one of the best ways to get away is close to home, right?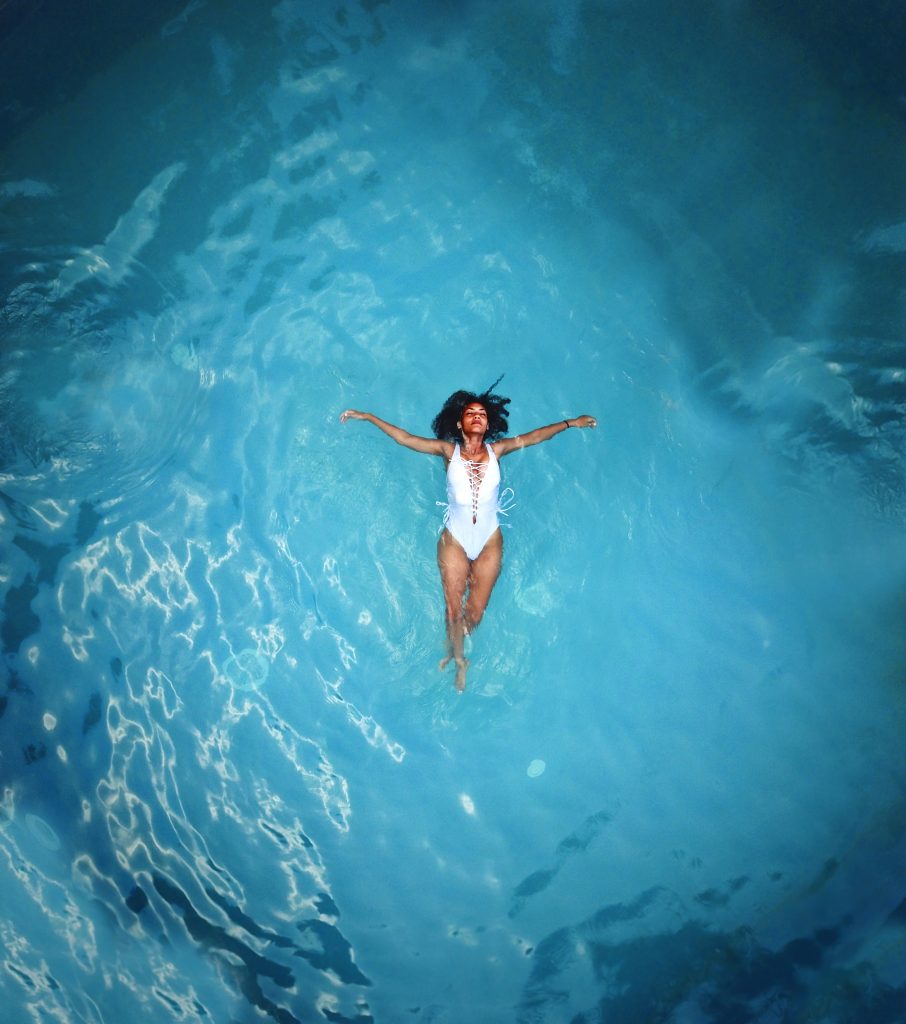 When you have your own swimming pool you are only steps away from a family fun hot spot. Having your own swimming pool also lends itself to ways to enrich the outdoor space to make it seem as though you're not at home any more — you're vacationing without having to spend money, pack a suitcase, deal with traffic or airline delays… who doesn't want that?!
Add amenities, accessories and create a welcoming space where you can "get away from it all" without having to get away.
Backyard Living Fit For A Vacation Get-away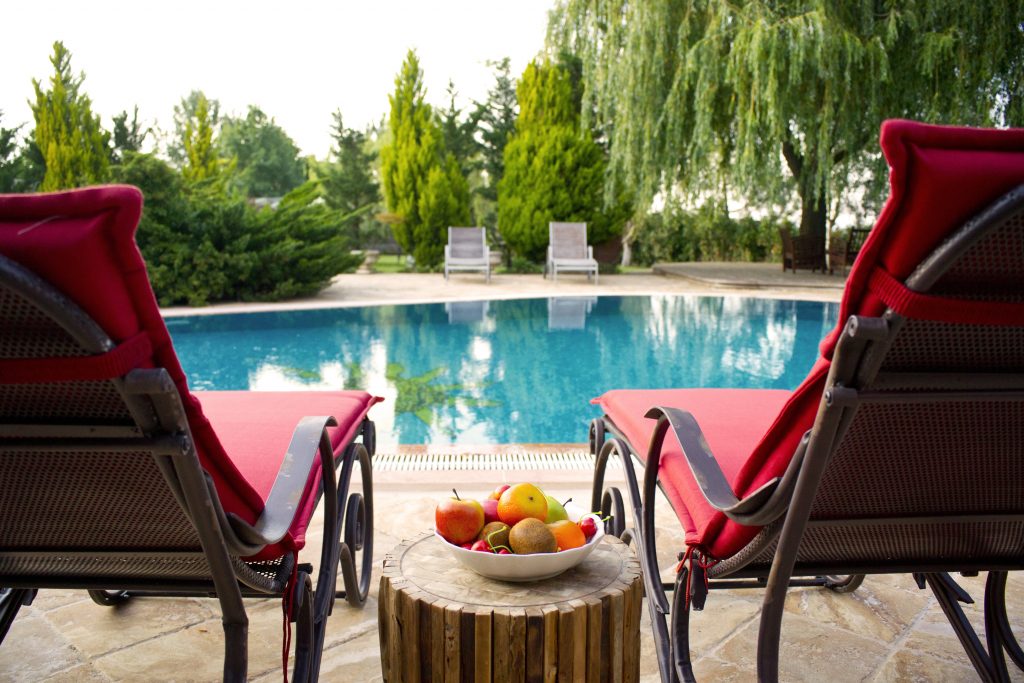 Your vacation get-away in your backyard can be as small or as large as you want and as you have the budget for. We suggest you "dream big" and imagine everything you'd eventually like in the backyard space. Put your budget together then meet with a pool contractor and talk about what you want, work with him or her on the ultimate layout for your backyard dreams and let them know your budget.
If you don't have the budget today to achieve everything you want in your backyard get-away space, decide what you'd like to accomplish first, then chip away at the larger plan until you eventually have all you could ever dream of right outside the backdoor.
Here are some items you may want to have in your backyard vacation get-away space.
Fire feature. You can have an in-pool fire feature or you can have a fire feature that is poolside. Fire features add aesthetic beauty and you can also cook foods on the fire feature. Decide whether you want to have a wood fired fire feature or a gas or propane fire feature. S'mores anyone?
Kitchen. If you are a foodie and a self-proclaimed chef, why not have an outdoor kitchen constructed. An outdoor kitchen also allows you be in the center of the action if you're having a party rather than being in the house cooking. An outdoor kitchen can be as simple as having your gas grill on a concrete slab with a roof over it to a fully equipped chef's kitchen with grilling space, burners, an oven and even a microwave. What do you want in your outdoor gourmet kitchen? High end appliances? A wine cooler? An island so your friends and family can gather around while you cook? You may want to have cupboards installed so you can stock the outdoor kitchen with pots, pans, plates, cups and silverware. This will save you from having to trek back and forth with items from the house every time you entertain.
Pool and spa upgrades and amenities. Do you still love your swimming pool? Are there items you wish you could add to it? Do you want to add a hot tub or spa? Do you want some water features? A rock waterfall? Sunshelves? How about a poolside or outdoor misting unit?
Does the outdoor landscaping lend itself to a vacation get-away? You can have a pool house or gazebo constructed. You could invest in a large tent that you can fill with comfortable furniture. What about plants? You can landscape to make your poolside and outdoor living space feel as though you're entering a rainforest. You can landscape and plant for privacy. Add an awning or colorful moveable umbrellas. How about an outdoor swing or hammock for those times when you want to relax poolside?
Outdoor entertaining. Just because you're outdoors doesn't mean you can't watch your favorite movies or television shows. Look for a television to mount in a space where it is protected from the weather. Add an outdoor sound system. Invest in a projector television and hang a sheet up and show movies while you relax with bowls of popcorn. (You could even buy your own popcorn machine!)
What speaks to your family's idea of luxury and a vacation get away feel? Ask your children for input on what they'd like to see in the backyard. Design a space you will all love and you are guaranteed it will be the space you all build memories together in.