Swimming pool ownership is a huge responsibility especially as it relates to keeping everyone who is in the pool safe. The responsibility extends beyond when you're in the pool enjoying it with friends and family — you need to find ways to keep the pool one of the "safest rooms in the house" when you're not in its proximity. Curious children, playful pets and even nosy wildlife will be lured to the pool whether for the lights that may be on, the fun they have had in it or by chasng a toy that may have blown into the pool. For this reason, swimming pool fences with locking gates are typically required in all municipalities to keep everyone safe.
As a pool owner, especially if you have children in your house or in the neighborhood in general, you may want to amp up the safety measures you have installed for your swimming pool. It's a fact of life that we live in litigious times and you don't want to be on the wrong end of a lawsuit because you didn't have as many safety measures in place for your pool as you could have.
Consider this statistic: The Center for Disease Control has found that ten people die daily from unintentional drowning. Of those, two are children under the age of fourteen. Drowning is currrently the fifth leading cause of death in the United States. If you can do anything to change those statistics for the better, wouldn't you? As a pool owner, you can't afford not to put as many protections into place as you can for your swimming pool. You don't want your child or pet to become one of the statistics. For these reasons, having a swimming pool alarm should be a must-have for all pool owners.
What safeguards do you have i nplace to keep everyone safe in the family swimming pool? Does your pool have an alarm in addition to the pool fence that surrounds it.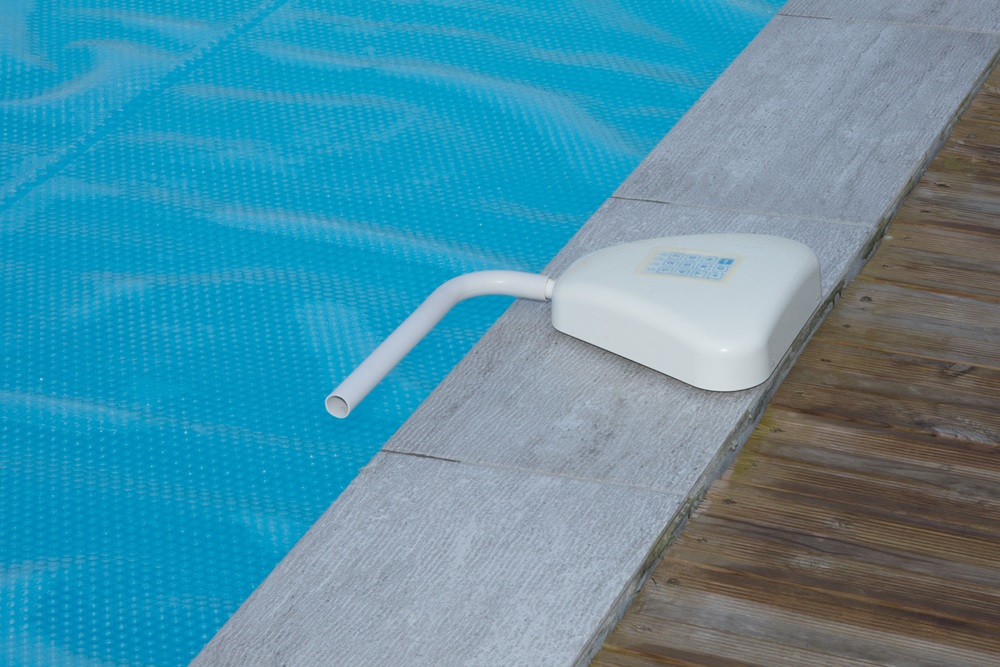 Best Pool Alarms To Keep Your Family Safe
While we don't personally recommend any of these swimming pool alarms, we did go out and search for various types of alarms you might want to consider. Most of these alarms, we found, are available on Amazon or you can ask your local swimming pool contractor if he has any of these alarms, or what he would recommend.
Pool Protector Inground alarm. This alarm keeps people out of your pool when you're not around – ideal if you work during the day or are on vacation. This alarm has an indoor monitor that allows you to hear it when it goes off, no matter where you are in the house. This alarm has a range of 200 feet. It is designed specifically to keep pets and children away from the pool.
Poolguard GAPT-2 attaches to the pool gate and sounds when the gate is open. The alarm includes an "adult pass through" feature that means it won't sound when an adult passes through, but will still sound if anyone else tries to breach its barriers.
Poolguard PGRM-SB Buoy. This pool alarm isn't mounted to the pool, it floats in the water and sounds when the surface of the water is broken – if a child or pet falls in. You can change the sensitivity at which it sounds – you don't want the alarm going off when a leaf falls in, for example. This alarm sounds at the source and in a remote station that you can place inside your house.
Pool Patrol PA. This alarm is battery-operated and when the alarm goes off it will sound at the source and in a station inside your home. Again, you can adjust the sensitivity of this alarm to only sound when a child or pet falls in, not leaves or other outdoor debris.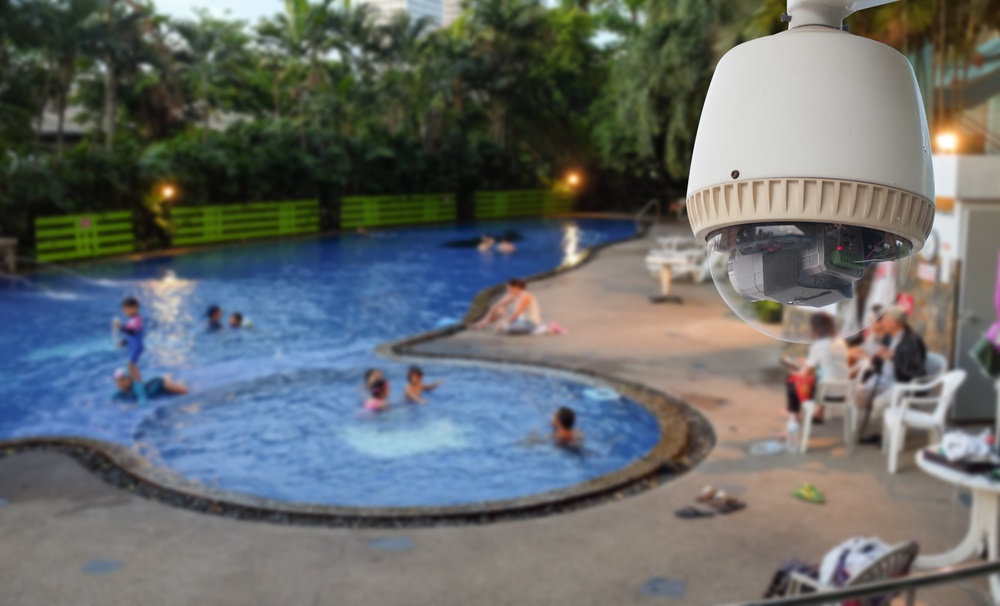 If you have an above ground swimming pool, you may want to look at the SmartPool PoolEye which is built for use with above ground pools. This alarm sounds at a control panel that is secured to the above ground pool. Make certain you invest in an above ground pool alarm that is suited to the size of your pool.
Techko S187D alarm is a fence or door alarm that sounds when any door that leads to the pool is opened.
Blue Wave NA4212. This is a cost-effective pool alarm and will detect whether pets or children or anyone who shouldn't be in the pool is in the pool. It will detect anything that falls into the pool that weighs more than fifteen pounds. This alarm will sound at the source and also at a remote receiver that you can place in the house.
If you really want to amp up the safety of your pool consider adding an alarm or security system that lets you watch the pool as well as hear an alarm sounding. A motion-activated security system – much the same as those you'd have to secure your home are ideal for poolside as well.
You can install a motion activated system that will turn on lights if the area is breached, begin recording or a combination of the two. With this type of system you would have a computer monitor in the home or on your smart phone that allows you to see exactly what's going on in the swimming pool area.