Will your swimming pool be open in time for Valentine's Day? Do you live in an area of the country that lends itself to fun in the pool in February? We have some fun ways to celebrate Valentine's Day in the pool and you may need to modify these ideas if you live in an area of the country in which your pool is still under snow and where it will be months before you call your pool contractor for you to open it for you.
The swimming pool is a great way to while away the hours. It's peaceful, relaxing and can definitely lend itself to romance.
If your pool is open, jump in.
If you use a swimming pool heater, get it turned on and get that water warmed up!
Call your pool contractor to ensure the pool is clean enough for swimming.
If the pool isn't open, modify these tips and just know you won't be jumping into the pool, but that doesn't mean you can celebrate poolside, right?
Celebrate Valentine's Day In The Pool
Determine whether the Valentine's Day celebration will be with just you and your significant other or if the children will be included. We do know that for some, Valentine's Day is a day fraught with stress — how will you "top" the celebrations you see on social media, for example? Take a deep breath. Just be yourself and enjoy time with the ones you love. Making memories between yourselves is what matters — not competing with strangers on social media.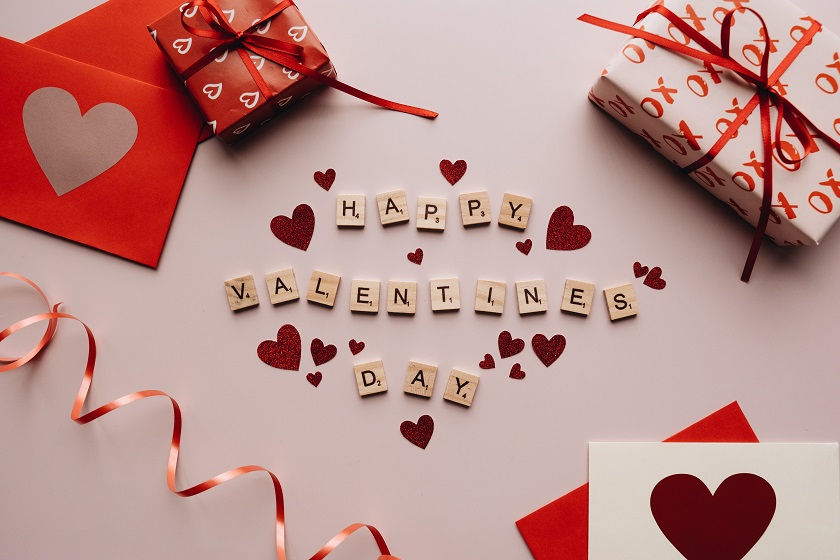 Plan ahead. Whether you want to surprise your significant other or if you want to plan a perfect poolside Valentine's celebration, make sure you know what you're going to do. Don't wait until the last minute to order flowers or chocolates or even buy decorations for the outside space.
Who is invited? Will it just be the adults or will the children be involved? This may change the menu and the beverages you serve — at the very least.
What will be on the menu? Will you cook up a meal yourself? Will the two of you or the entire family work together on a meal plan? Will you just pick up the phone and order from your favorite restaurant? If you're going the restaurant route, plan in advance especially if you want it delivered.
What activities will you have? If it's a romantic time alone you may just want to sip champagne, enjoy your meal, listen to your favorite music and maybe even dance! If the pool is open, consider getting some floating candles to set the mood once the sun goes down. Sprinkle rose petals in the outdoor space; they will give off a wonderful scent when you walk on them. If the children will be celebrating with you, play some fun games together.
Prepare for the chill! If you're going to swim because the water is warm, great! Warm water might not mean warm air, though right? If that's the case, invest in a towel and robe heater or toss robes in the dryer to make getting out of the water warm and cozy. In fact, if you don't have warm, fuzzy, decadent robes that could be a great gift! If you can't swim but will want to be out doors , invest in heated blankets and outdoor space heaters to keep you cozy and warm.
Make memories. No matter what you do or with whom you do it, spending Valentine's Day together as a family is a great way to make memories. Grab some sheets of paper, cut out some hearts and write down what you love about the people you're with. Put those love-letter filled hearts in a jar and pull them out during the year to remind yourself of how much you love and are loved!