When winter settles in and the snow is blowing do you ever consider having some fun out of doors for Christmas? Chances are, unless the kids get sleds or outdoor clothing and toys for winter, you won't step foot in the backyard until spring, right?
Why does winter mean you have to neglect outdoor fun by the pool? Sure, you may not be swimming any more this season, but if you have a hot tub, why aren't you using that and why aren't you having some fun around the swimming pool during your Christmas celebrations?
Bundle up baby, it's cold outside, but it is still fun! Grab a coat, mittens, hat and scarf and get into the backyard! Do you have a pool house or outdoor living area? Do you have fire pits or even space heaters that are weatherproof that you could plug in and warm the place up?
Start a new Christmas and winter holiday tradition by spending time in the great outdoors. It's not hard to do if you plan for it and maybe invest in some outdoor gear and a few warm blankets!

Christmas Fun Out Of Doors
If you've decided to see what it's like to snuggle under blankets, around the firepit sipping hot chocolate topped with marshmallows you've toasted on the open fire, here are some ways to make the backyard even more inviting.
Get the kids together and build a snow family. Roll some snowballs into body-size balls and build snowmen for your backyard space. Bring out some scarves, carrots, pieces of coal or painted rocks, sticks for arms and anything else to personalize your snow person. Have a contest to see who makes the biggest, the silliest, the most unique and who is quickest at building their snow person. Give points for originality and design! You can even use food coloring or "spray snow" to decorate the snowpeople with various colors.
Place the snowpeople around the yard so it appears as though they are attending your outdoor gathering!
No snow where you live? Buy some big styrofoam balls (found at craft stores) in various sizes and decorate them as snow people. You can also buy inflatable balls, spray paint them and glue them together to form your snow men.
Decorate for an outdoor party. Invest in lighted snowflake decorations — they come in various colors that will look beautiful against a backdrop of snow.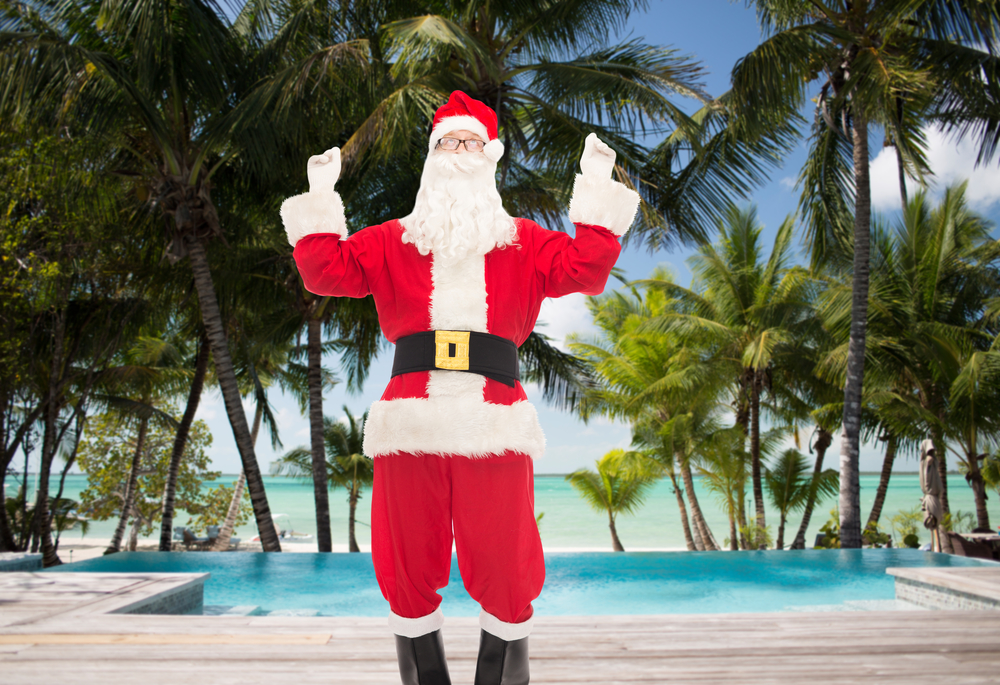 Buy potted trees and string lights and decorate them. If you're having an outdoor party, get enough potted trees and decorations that your guests can decorate one of their own to take home with them after the party is over.
Make some decorations for the trees. Gather up pinecones or buy some from a craft store, spray paint them with "canned snow" or spray glue on them and sprinkle with glitter. String the pinecones and even some berries on red or green or gold velvet ribbon and your guests can make a holiday door decoration they can take home with them.
Speaking of decorating… how about some cookies! You can bake up a batch of cut out sugar cookies (ask your guests to contribute to the baking and bring some with them) and you can have a cookie decorating party. You supply colored frosting (mix confectioner's sugar with milk add a few drops of food coloring and viola colored frosting!), sprinkles and other decorative, edible items to put on the cookies. Give your guests a special holiday plate they can fill with cookies and take home with them.
Amp up the outdoorsy smell by burning scented candles in pine, cinnamon or other scents of the season that you enjoy.
 Warm it up. As mentioned, plug in space heaters, light a fire in the fire pit, provide warm soft blankets and keep the hot cocoa flowing. Don't forget a few adult warm beverages like mulled cider and eggnog. Yum!
Don't forget the heated towels for your guests that opt to take a soak in the hot tub.
Your guests and family may think you've lost your mind if you're inviting them to an outdoor party, but we bet they will enjoy it so much it will be a tradition that continues for many years to come.