Easter and April Fool's Day are both on April 1. We don't remember the last time that has ever happened. Why not combine an Easter party with an April Fool's Day pool party? We aren't all about the pranks because you need to know your "audience" and we don't recommend sending the children out into the yard to look for hidden Easter eggs only to tell them "April Fool's" when they come back empty handed.
What we think would be fun is to play up the fact that Easter and April Fool's fall on the same day by inviting friends and family over for an Easter egg hunt for the youngsters and a fun family brunch for everyone once the eggs have been found and the chocolate bunnies have been found.
Delicious Easter Grilling Ideas
Grilled ham. Grab the traditional ham and grill it for your Easter/April Fool's day party. Score the ham and poke some cloves into it. Grab some pineapple or peach slices, secure them with toothpicks and drizzle the ham with some melted butter before putting it on the grill.
Place the ham on the grill and give it grill marks before turning the flames down and cooking the ham low and slow.
If you don't like cloves, feel free to leave them off.
Drizzle the ham with honey or make a brown sugar and honey glaze and brush it onto the ham. Grilling it will give it a carmelized crusty bark.
Grill potatoes. You can bake potatoes on the grill or you can slice uncooked potatoes brush with olive oil, sprinkle on rosemary, salt and pepper and place the thick sliced potatoes right on the grill.
Another option is to dice the potatoes into small chunks (you can leave the skin on as long as you wash them thoroughly) place into foil packets with other veggies such as onions, asparagus or whole sugar snap peas. Drizzle with olive oil, shake on some salt and pepper and close the foil packet up and place over indirect heat until the potatoes are cooked through.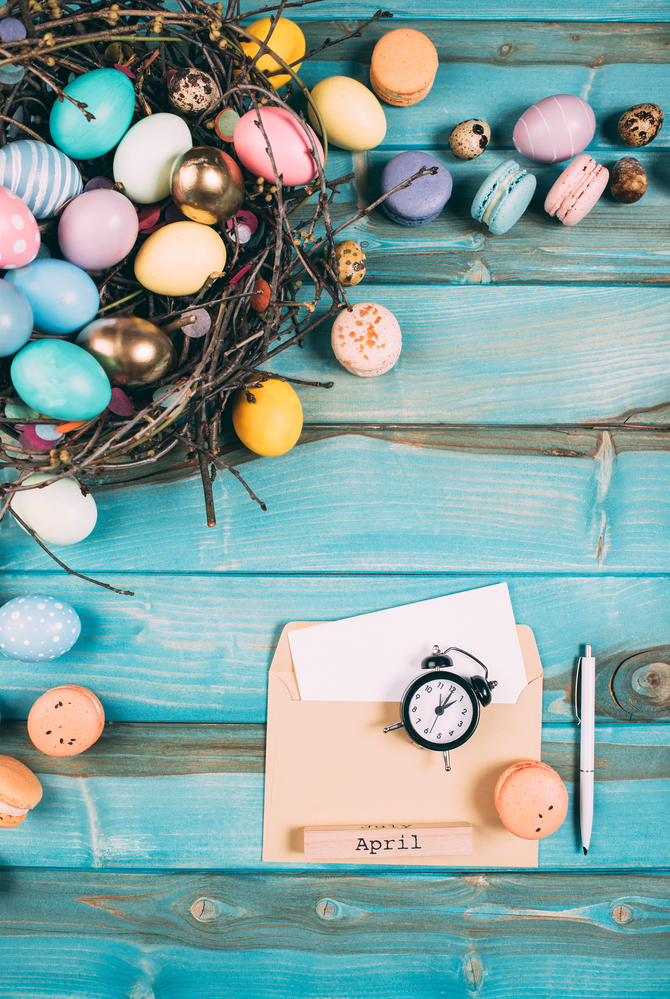 Dessert can be an elaborately decorated Easter-themed cake or cupcakes or you can go healthier by grilling slices of fruit.
Slice pineapple, peach halves, apple slices, watermelon and other fruits you enjoy. Brush with honey, if desired, then grill. Add a scoop of ice cream or home made whipped cream to the grilled and slightly cooled fruit slices and serve.
You can also bake up some rolls or wam up bread or hot cross buns as side dishes.
What's on your menu for April Fool's Day and your Easter dinner?