Owning a swimming pool is fun, but is a major responsibility to keep everyone in your household and even people and pets in the neighborhood. You may not think you have to be responsible for the neighborhood, but ultimately you may be held responsible even if a stranger gets injured on your property.
Ask your insurance agent for tips on making the pool the safest it can be and ask what, if any, measures you can take that could even positively impact your insurance premiums. Pool ownership responsibility doesn't stop when you're out of the pool. What can you do to make your pool the safest room in the house?
Do Everything You Can To Make Your Pool Safe
Some of the things you need to watch out for include:
Children — yours and your neighborhood
Pets
Wildlife
Chances are you will have had to construct a fence when you had your swimming pool constructed because that is a law in most areas of the country. The fence needs to be high enough to not be easily scaled and the slats need to be close enough together that a child or pet can't slip in. Ask your pool contractor for the specifications for the fence for your pool.
Your children probably enjoy the yard even when they aren't in the pool, right? Of course they do! That's why you need to keep the pool fence locked when no one is out there. A self-locking fence is ideal. Don't leave the fence open — for any reason — if you're not out there. A child could chase a ball and fall into the pool and if you're not out there, it could be tragic.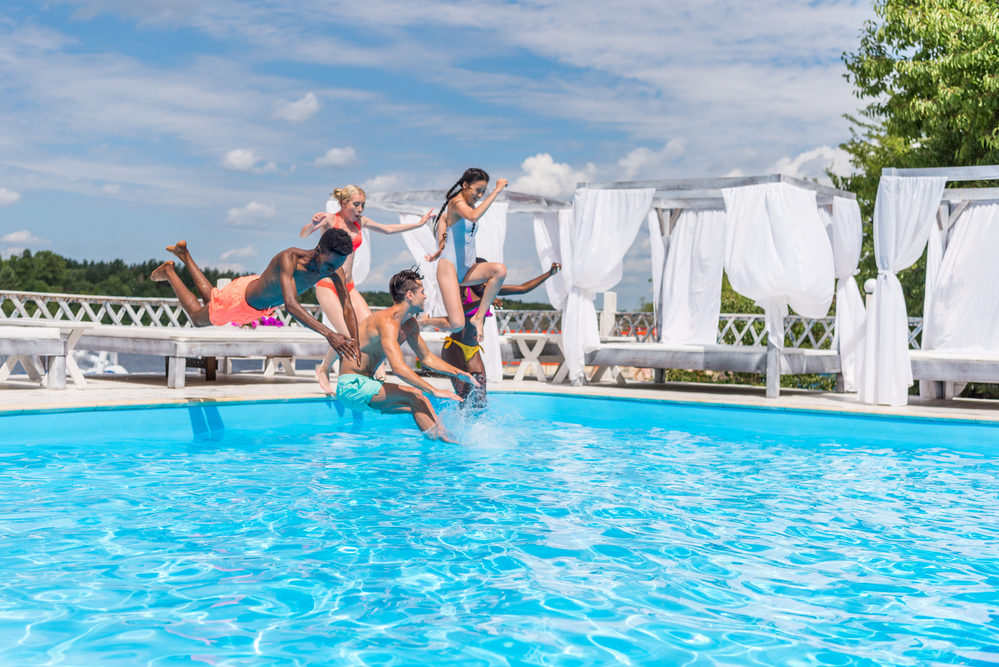 We have some steps to make your pool even safer and they include installing pool alarms.
If you think having a pool fence and even a pool safety cover are ideal for the safety of your family, that is your decision and many pool owners do opt for the fence and a safety cover. But, when we talk with potential pool owners we are always thinking about this statistic:
The Center for Disease Control notes ten people die daily from unintentional drowning. Of those, two are children under the age of fourteen. Drowning is the fifth leading cause of death in the United States. Take whatever steps necessary to ensure you have done all you can to keep your pool safe and protect your loved ones.
We aren't putting our recommendation behind any of these items, but are sharing this information as a jumping off point for you to talk with your pool contractor and make your own informed decisions.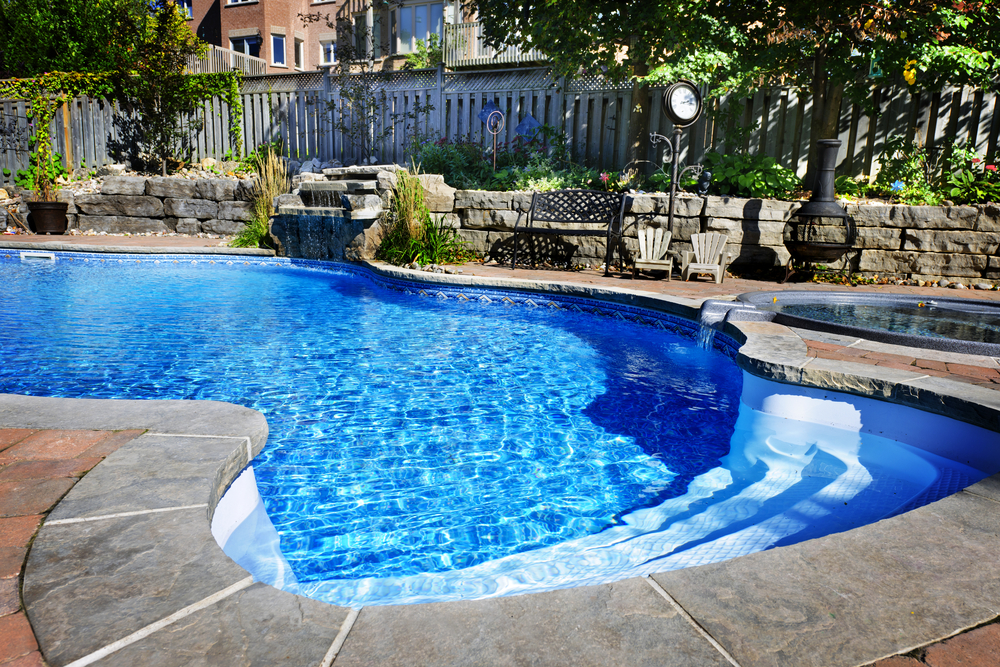 Pool Protector Inground alarm. This alarm keeps people out of your pool when you're not around and has a monitor that is indoors making it easy for you to hear. There is a 200 foot range with this alarm and is designed to keep pets and children away from the pool.
Poolguard GAPT-2 enhances the safety of the safety fence. It sounds an alarm if the fence is opened. You can set the alarm with a pass through feature that won't sound if an adult enters the area.
Poolguard PGRM-SB Buoy. If you don't want to have an alarm that is mounted, then this is what you want. The buoy floats on the pool water and sounds an alarm if the surface of the water is broken. You can set the sensitivity to not sound if a leaf falls in!
Pool Patrol PA. Battery-operated and sounding an alarm in a station in your home that you've set up. Again this is an alarm that sounds when the surface of the water is breached.
If you're looking for a cost-effective model, that is still safe, consider the Blue Wave NA4212. It detects anything that falls into the pool that weighs more than fifteen pounds. This alarm sounds at the source and at a remote receiver.
Look for high tech alarms that you can set and monitor from an app on your phone. Consider using motion-activated cameras and monitoring stations.
Invest in the safety and security that makes you feel good and that keeps your children and family safe and that makes your pool the safest room in the house!