Let's be frank here. Is it time to get a new backyard BBQ? Are you cooking on a gas grill and want to go back to traditional, slow cooking charcoal? Have you been using a charcoal grill for ages and want to test out the versatility of a gas grill? If you love your gas grill AND your charcoal grill BUT want a smoker maybe it's time to upgrade and add one of those to your backyard BBQing repetoire.
From delicious steak with grill marks to a hot dog or grilled veggies and fruit, cooking on the backyard barbecue just makes food taste better! Even better, when you cook on the grill you are eating healthy food without having to compromise on any flavor.

Do You Need A New Backyard BBQ?
When you announce, "We need a new BBQ!" it's easier said than purchased! There are so many makes, models, styles, accessories and items to consider that it can be overwhelming. You may find you walk out with a grill you don't really love, one that won't suit your family's needs or without a grill at all because of the myriad of choices.
Here's a grill-buying guide
What do you want to spend? 
If you have a $1,000 budget but a $5,000 taste in barbecue grills you will be disappointed. Set your budget and stick to it. You may need to downsize a bit or not get all of the bells and whistles, but if you're breaking the bank on the grill, how will you afford those delicious steaks?
Check out sales flyers and browse for a few weeks before you make an impulse purchase.
How often and for how many will you grill? 
If you're an occasional griller, do you need a massive grill that takes up the entire backyard? This is a question to ask, too if you're only grilling for two, do you need a grill that can accommodate food for twenty?
The number of people you will be grilling for is a consideration as is the amount of food you'll be grilling at one time. If you're cooking a turkey and side dishes and grilled veggies and fruits you will need more space than if you're grilling up burgers and hot dogs.
Consider your typical meals and think about whether the grill you're considering will accommodate it.
 Where will you place it? 
What is the size of your backyard and where will the grill be placed? Do you have an outdoor kitchen? Will it be poolside or by the house? Think about placement and traffic flow to and from the grill, the outdoor living space and the pool.
Choosing the grill material 
You can choose from cast iron, ceramic, aluminum or stainless steel among other options for the grill material. Each has unique pros and cons that you will want to research and understand before you make a commitment.
Stainless steel is less prone to ruse and is easy to clean, but are expensive
Cast iron are susceptible to rusting, not prone to dents and are economical in price
Aluminum steel is at the lower end of the scale price-wise and is easier to clean and is durable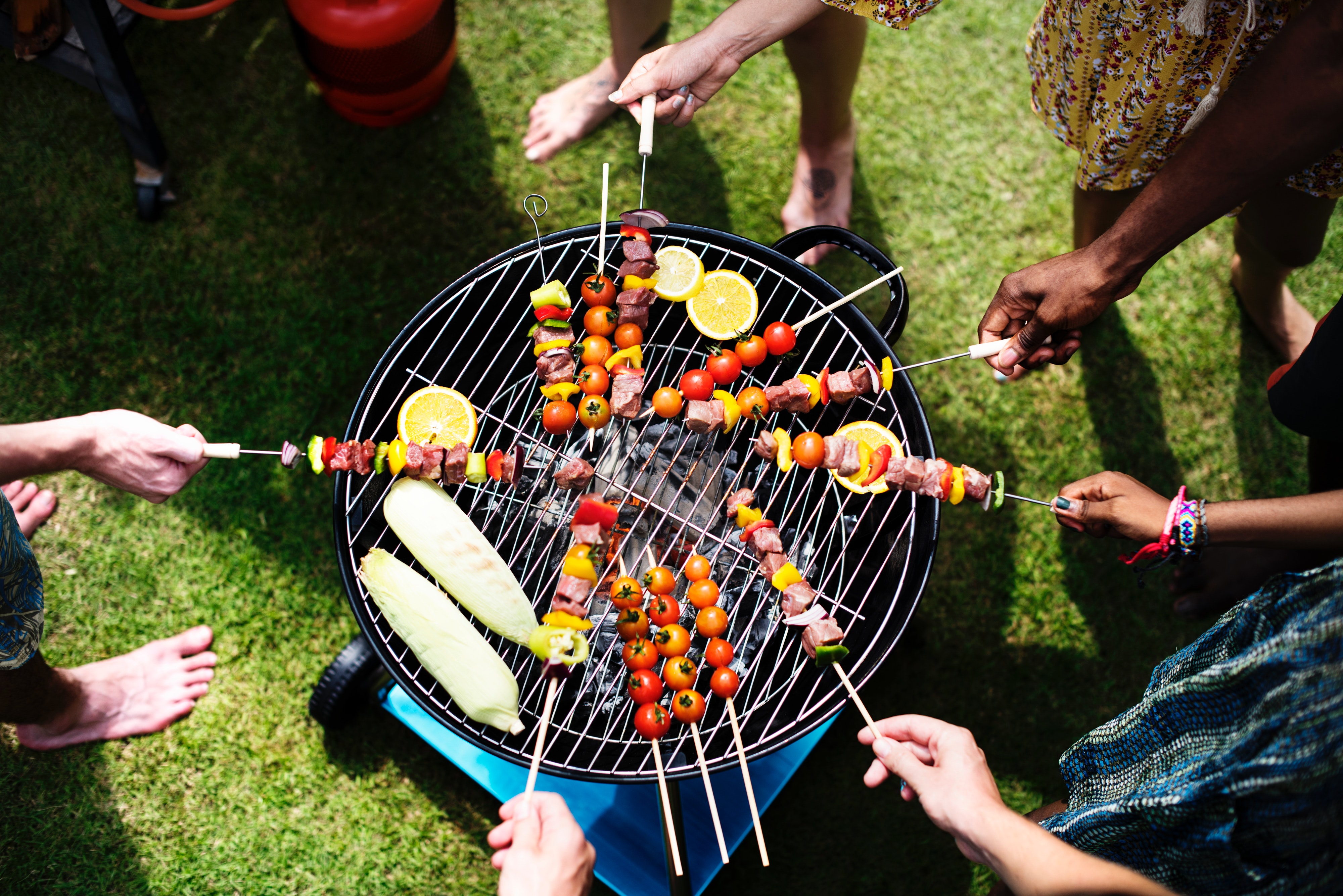 BBQ grill features 
When you're choosing your grill, you're also looking at accessories like side burners, rotisseries, lighting, indirect heat, different shelf levels, temperature gauges and more. The more features you want in your grill, the more it will cost you. BUT some features will make the grill more convenient and more of a pleasure to use.
Can you upgrade later to add more features? This is something you should ask and this maybe a reason you don't want to buy your grill at the local department store. Also, if you buy from a store that specializes in grills you have a better chance of finding replacement parts if necessary or getting the grill repaired if needed.
Now that you've welcomed your new grill into your backyard and your life, read the owner's manual and understand how best to use it and how to "season" it for the first meal you cook and how to clean and maintain it so it will last for a good long time.
Is it time to replace your grill this summer?