Owning a hot tub means you never need to say good-bye to a season of not being in your backyard and enjoying water with your family! Sure, you may not be swimming laps or jumping off the diving board or playing volleyball, but it is sooooo relaxing to be in the heated, jetted waters of a hot tub or spa.
There are a few things you don't EVER want to do in the hot tub and we have put together a list of those for you. They are for safety's sake for you, the hot tub water and other users of the hot tub!
Don't EVER Do This In Your Hot Tub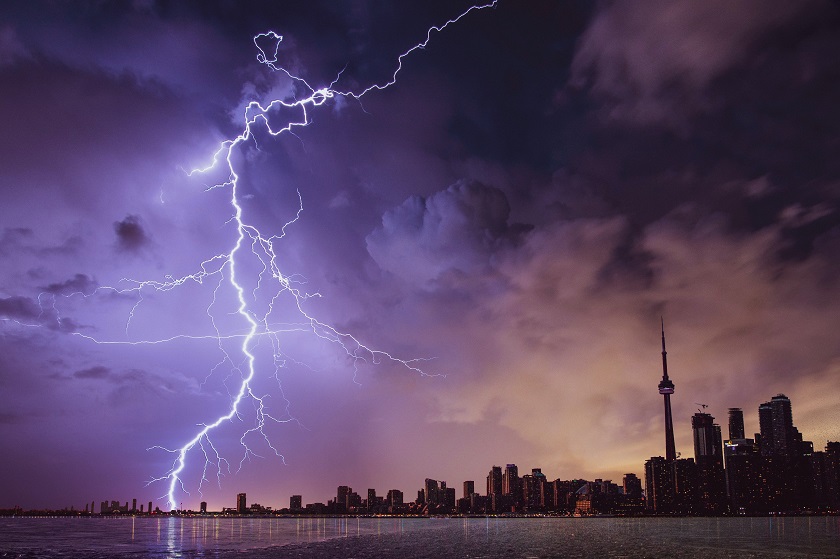 Alcohol and hot water don't mix
Being in a hot tub is dehydrating. Drinking alcohol is dehydrating. The combination could be a bad mix. Sure, sipping a small glass of wine or champagne or your favorite microbrew is "allowed" but you don't want to over imbibe as it could be a dangerous combination. Also, if you're dehydrated, you could become dizzy and that could lead to a trip and/or fall when getting out of the hot tub. Be safe. Soak sober!
Not to be gross, but don't soak if you have an open wound
We don't want to spoil anyone's soak, but if you have a razor cut or any other wound it could get infected in the hot tub. Also, if the wound is infected, you don't want to expose anyone else to that infection in the water. Remember, the heat of the hot tub is great for relaxing BUT it is also a breeding ground for infection especially if you already have a wound, you don't want to risk a higher or deeper infection.
Short dips are best
Because the water in a hot tub is higher than the temperature of your body, you need to get out frequently. It is easy to get overheated (and dehydrated) when you're soaking in water that is typically at 104°F. That is a heat temperature that is relaxing as well as therapeutic but it can put a strain on your cardiovascular system — especially for those with high blood pressure. Ask your doctor if soaking in a hot tub is recommended for you. Chances are your doctor will give his or her approval because a hot tub soak is amazing for other illnesses BUT he or she may limit the amount of time you spend in it.
Set a timer to remind you when to get out or set the timer on the jets as a reminder that you need to get out for a while.
Never soak alone
Just as you would never leave a child alone in the pool or bathtub, you don't want to leave them alone in the hot tub, either. Adults should also not soak alone — in case you get dehydrated and/or lightheaded from the heat of the water.
Children can also get overheated very quickly and shouldn't soak longer than five to ten minutes at one time.
Main drains pose a danger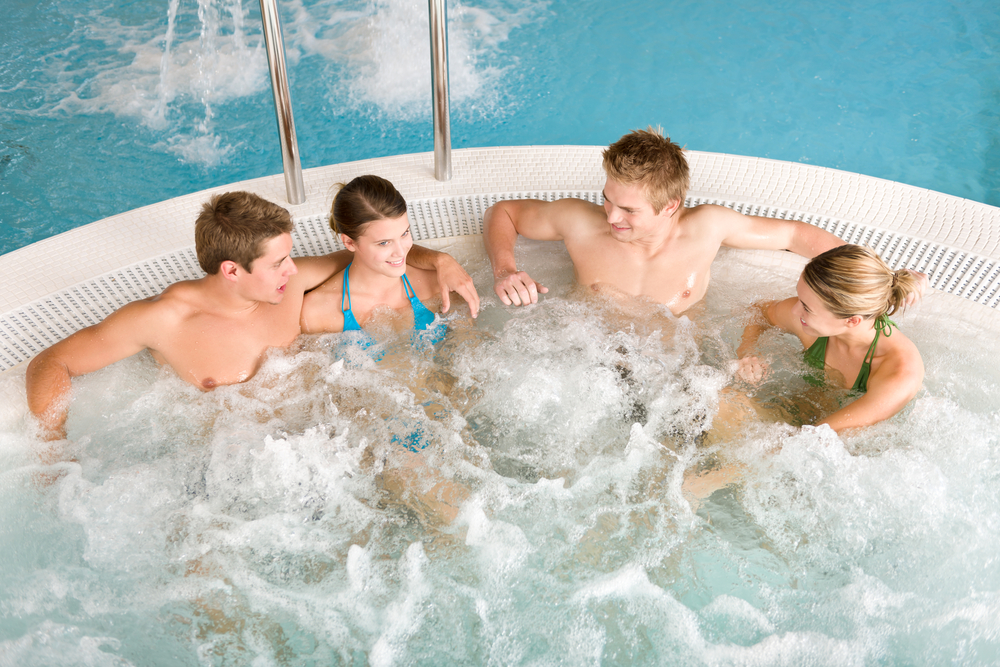 Just as in a swimming pool, drain covers are dangerous. Talk with your swimming pool contractor and have him assure there is a drain cover in place. The suction from the drain in a hot tub and its jets can suck in clothing or your hair and that could potentially be deadly! Keep long hair in a braid or on the top of your head. Every hot tub manufactured since 2008 is supposed to be equipped with the main drain cover, but if you purchased a used hot tub, it could be missing or wasn't properly installed. This is something a DIYer needs to check on.
No soaking in storms
It might seem romantic to be in a hot tub while a storm is flashing lightning around you BUT it is so dangerous to be in a body of water when there is lightning. If you see lightning — even off in a distance — get out, turn off the hot tub and wait until the storm has passed.
Put the cover on the hot tub to protect it. Depending on the potential severity of the storm, you may even want to turn off the electricity to the hot tub.
Just because a hot tub has a lot less water than a swimming pool it doesn't mean you can be lax with using it. Ask your pool and hot tub contractor for additional safety tips and for any safety equipment they may recommend.
Soak safely!