Are you getting ready to remodel your swimming pool? Are you in the process of working with your swimming pool contractor to kick off your new pool project? No matter which stage you're in, you do want to give a lot of thought to the swimming pool finishes.
The swimming pool finish works with the rest of the pool construction material to form the pool's overall aesthetic. The pool finish pulls it all together.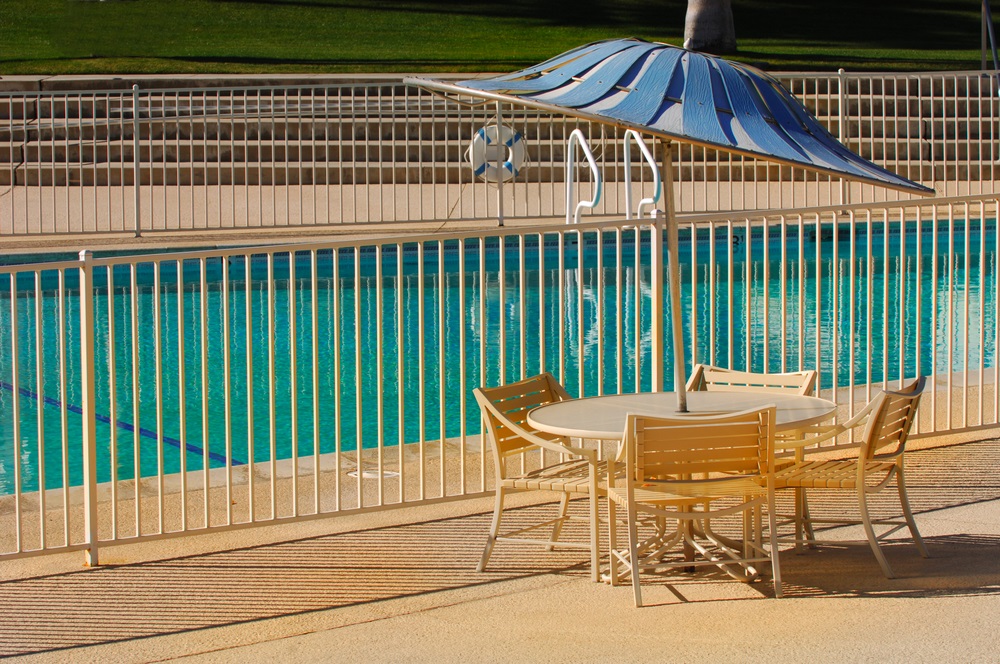 What are the finishes available for your project?
 Tile
Aggregate
Plaster
How do you decide which finish to use for your swimming pool? there really is no right or wrong answer. As with many of the decisions you made for your pool project, it's a matter of personal preference and the look you're going for with your family pool.
Finishes Enhance The Beauty Of The Swimming Pool
Tile
Tile is durable and versatile — two great qualities in a swimming pool finish. Tiles also enhance the look of the pool and can bring a unique design to the pool.
When you opt for tiles you will find hundreds of finishes, unique shapes and colors. Your pool contractor can form the tiles into an animal face, a sports team logo or your family's initial into the bottom of the swimming pool. If you're doing that, though, keep in mind that if you move, your unique design may not be a selling point for a new owner.
Tiles are not inexpensive and can eat into a lot of your pool construction or remodeling budget. When you choose tiles, though, you are assured decades of beauty and functionality. Ceramic and porcelain tiles are the most sought after styles because of their durability
Why choose tile?
They are visually stunning
Glass tiles add a sophistication. Glass tiles aren't impacted by pool cleaning chemicals
Stone tiles are popular and add a shimmer to the pool water
Aggregate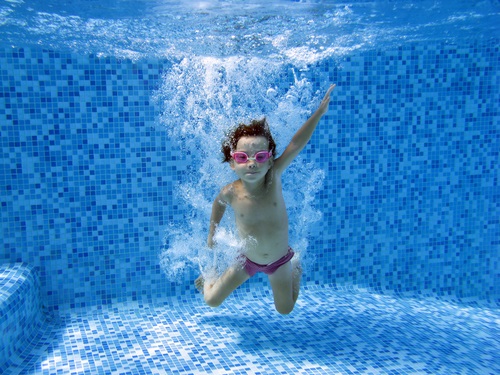 What is an aggregate pool finish? It is a combination, a mixture of plaster and other items such as glass, beads, granite or river stones. The stones are left exposed giving the pool a unique look and feel. Aggregate is affordable and gives a pool owner a way to get a unique pool finish with a more affordable price tag.
 What are some benefits of an aggregate finish? 
Colored granite or quartz flecks mixed with a colored plaster add visual interest and enhance the life of the plaster
Exposed aggregate that contains glass beads or river pebbles gives the pool a rustic, natural pool feel.
Aggregate is less expensive than plaster
Aggregate protects and adds to the life span of the pool surface
Plaster
If you're budget conscious, plaster is an ideal choice. It is a mixture of marble dust, silica sand and cement. It is the most popular swimming pool surface — because of its durability and affordability.
Plaster pool finishes are smooth and timeless. It will be about seven years before you will need to replace or replaster the swimming pool. Plaster is impacted by swimming pool chemicals that are not properly balanced. You don't have to have a white-only plaster swimming pool. Colors and pigments can be added to the plaster to give your pool a unique look. Gray is popular because it makes the swimming pool water look even more crystal clear and sparkling.
Don't rush when you're making a decision on the swimming pool finish. In fact, don't rush when you're making any decisions that relate to your swimming pool. Your family pool is a major investment and will be a structure you will have, and enjoy for decades. Make certain you get the pool of your dreams!