Take a few moments this week and weekend to calculate just how much time you spend poolside. Then calculate how much time you spend in the swimming pool. Are you relaxing and lounging poolside more than you're swimming?
Hhmmmm interesting question, right? If you find you're spending as much, or more, time poolside, is your poolside and deck area suiting your needs? Do you want to make some upgrades and updates to the backyard to make being poolside just as much fun as being in the pool? We have some ideas and suggestions that go from buying items to working with your pool contractor to undertake a construction project. We want to offer something for every one and every budget. Are you ready?
Fun Backyard Upgrades For Swimming Pool Owners
Pool side refrigerator or ice bin side table.
Why have unsightly coolers when you can invest in an ice bin side table or an end table that are both beautiful and functional. Look at your local pool supply store for a poolside refrigerator or a functional table into which you can put beverages or even snacks. These tables can fit in with your decor and also serve as a table for guests to place their drinks upon.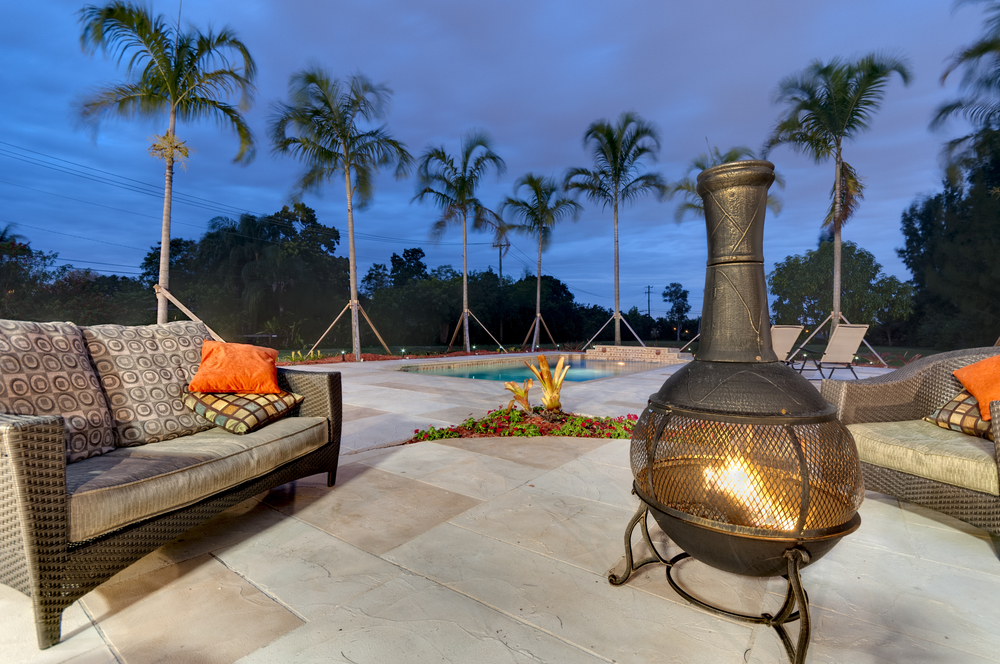 Music makes the party
You can set up an outdoor stereo system and you can also invest in floating pool speakers. Depending on how far away the pool is from the seating area, a floating speaker or two can add to the ambiance of the party and provide music to set the mood.
Hammocks
There are the traditional hammocks that hold a stretched piece of canvas and makes for a comfortable place to lie down. There are also hammocks that are suspended from a triangular metal structure and are padded and which move slowly allowing you to kick back and relax. If you have the space, you can buy a hammock that will stretch between two trees in the yard. These remain popular because they are affordable and comfortable.
Plants 
Potted plants lend themselves to being moveable decorations. Potted plants in oversized pots can act as decorations and as shade. Remember to invest in wheels to put under the larger potted planters so you can easily move them.
Rugs 
Invest in some outdoor rugs to add color to the living space and to make it more comfortable to walk on with bare feet.
Furniture upgrade
Do you want or need new furniture? Decide what material you want — metal, bamboo, heavier woods like cedar. Keep in mind that each style has unique cleaning and upkeep needs. Then once you've decided on that you can choose your cushions and pillows to amp up the decorative feeling in the outdoor space.
Bird feeders
You certainly don't want to have birds flocking around the swimming pool, but strategically placed bird feeders and flowers can bring lovely birds and even butterflies to the outdoor living space.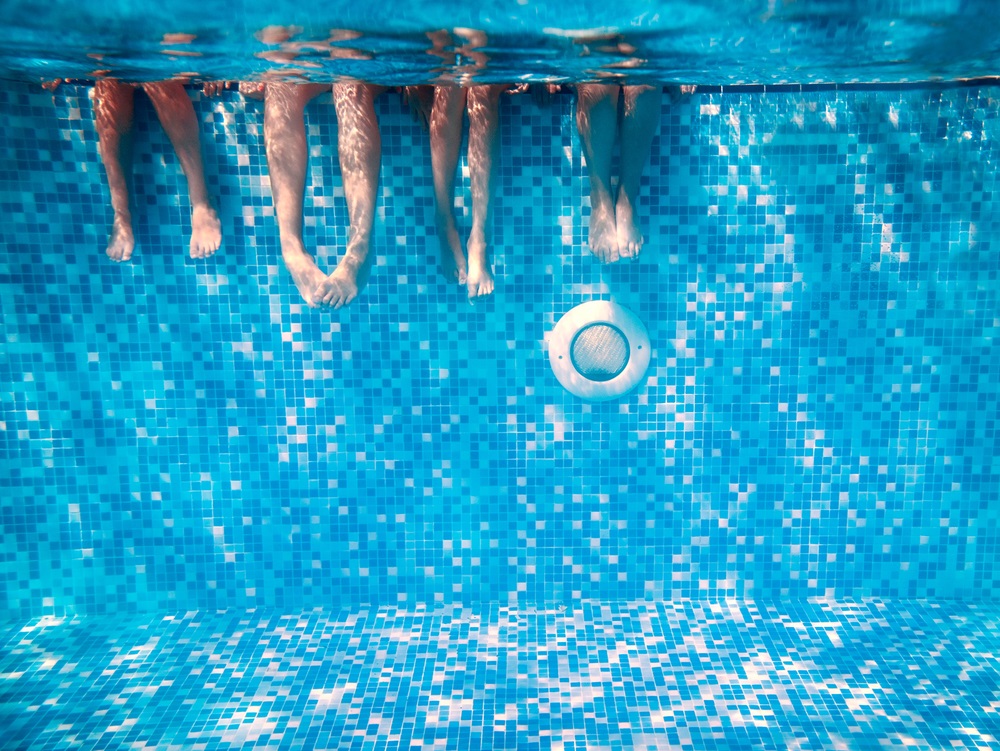 Lighting
What kind of lighting do you have in the outdoor living space for when the sun goes down? Install solar lights that will light up the path once the sun goes down. Choose lighting for the outdoor living space that lends to the ambiance and also keeps everyone safe from a trip or fall.
Kitchen
If you have the budget for it, why not consider adding an outdoor kitchen? This will be a major undertaking and will take up a large area of your yard, but if you spend a lot of time out doors and don't want to go indoors to cook, this might make sense.
Pool house
A pool house can be as functional or as utilitarian as you'd like. A pool house can serve as an additional sleeping area for guests, it could house showers for those using the pool. You may also want to consider adding a washer and dryer dedicated to swimsuits and towels. Your pool house could simply be a structure your guests can use to change into and out of their swim suits so they're not traipsing through the house.
What upgrades and updates do you want to talk with your pool contractor about this summer?