Who's ready for a Fourth of July pool party? We'll bet that a lot of you raised your hands in anticipation of a backyard barbecue with friends and swimming the day away under the summer sun. If you're anticipating hosting your Fourth of July swimming pool party, or a any pool party any of the week — we have some tips to make your pool party fun and memorable for your guests and easy on you!
Whether the 4th of July is on a weekend or a weekday, it is marked by time with family, food, fun, fireworks and swimming! If you're new to pool ownership and this will be your first Fourth of July pool party, we have some tips to help make your party fun and memorable for everyone and less stressful for you!
Get Ready For Your Fourth Of July Backyard Barbecue & Pool Party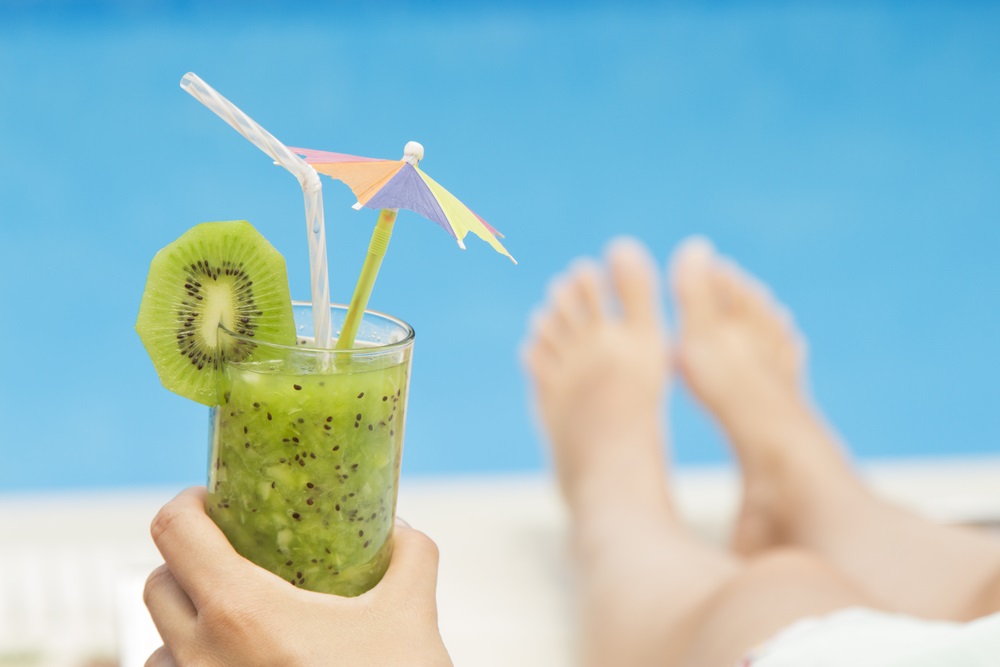 Invitations. There are many ways to get the word out about your party. You could mail invitations. You could email invitations. You could call or text to invite friends. OR you could make your own invitations on predesigned cards or be truly unique with your invitation and put it on a beach ball or a flip flop and hand deliver it. Write the invitation on a mini beach ball, deliver it to your friend and tell them to blow it up to see what's on it! Write the invitation on a flip flop and tell your friends they can pick up the matching one at the party (and that you will have enough of them for the entire family — in case they don't want to walk around barefoot!)
Menu. If friends offer to bring a dish — say "yes, thank you!" Share your menu plan with them and ask them to choose one of the items from it. Or if you have a friend who is known for a specific dish let them bring it along in place of something you may have had on the list. Be flexible. Finger foods, veggie and fruit trays and appetizers are ideal to keep everyone who wants to graze happy. Chips and diip and cheese and crackers are also crowd pleasers.
Will you be serving burgers, chicken, hot dogs, ribs, a vegetarian menu or a combination? If you plan early enough you can start stocking up on meats and other treats and freeze them until the day of the party.
Drinks. You will want to have adult beverages as well as beverages for the younger set or those who don't want alcohol. Use plastic cups so you don't have to worry about broken glass. You can set up a craft station and have everyone who wants to, decorate their cups so they drink out of their own throughout the day and you don't have to worry about too many cups being thrown away.
Be a responsible host and if you notice a guest is drinking, offer to let them stay the night or drive them home. In fact, have a place available for anyone who wants to spend the night rather than risk driving home after a day of sun and fun.
Remember, too drinking and swimming don't mix. You also need to have a desginated adult or two who will keep track of everyone who is swimming in the pool.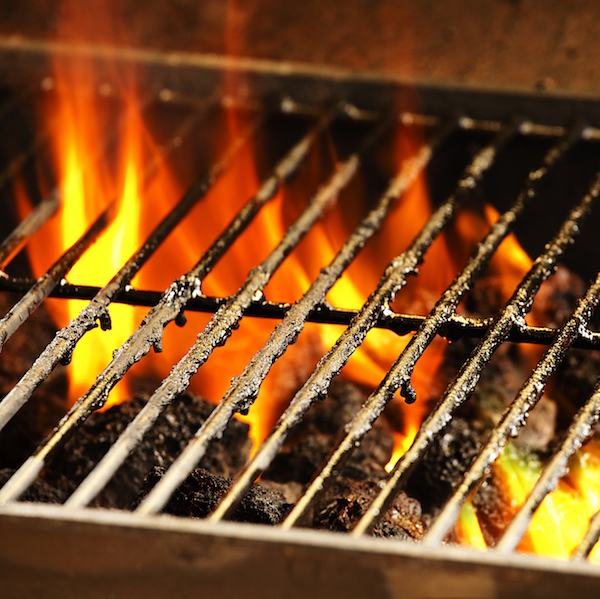 Protect the food. Keep the food close to the grill, and away from the swimming pool. Food should be kept in a shaded area and items that need refrigeration should be kept cold until it's time to eat. Use screened domes to keep flies and other insects from getting into the food.
No table scraps for pets. Don't let your guests feed your pets table scraps. In fact, if you have a houseful of pets, it might be best to keep them out of the backyard and away from the food and the pool. If your dogs simply want to be part of the party, fill a kiddie wading pool so they can cool off but not get into the pool.
Entertainment. If you have pool lighting, turn it on once the sun goes down. This will add to the safety of the pool when people are swimming at night and can add to the mood of the party. Turn on some dance music for after dinner. During dinner, turn on music that sets the mood, but doesn't interfere with conversation.
Grab some yard games for those who want to have fun, but don't want to swim. Grab a bocce set, volleyball, badminton, a soccer ball or croquet.
Happy Independence Day!
Here's a recipe we found that we think you might like for your party!
Bacon-Stuffed Shell Salad
Serves: 8
Ingredients
12 ounces Canadian-style bacon, sliced
1 cup zucchini, shredded
1/2 cup red bell pepper, finely chopped
2 tablespoons Parmesan cheese, grated
3 tablespoons vegetable oil
3 tablespoons red wine vinegar
1 clove garlic, minced
1/2 teaspoon Italian seasoning
1/2 teaspoon sugar
1/4 teas salt
1/8 teaspoon pepper
16 jumbo shells
Romaine leaves
Directions
Cut Canadian bacon into thin strips. In a large bowl combine bacon, zucchini, red pepper and Parmesan cheese; set aside.
For dressing, combine oil, vinegar, garlic, Italian seasoning, sugar, salt and pepper. Pour dressing over bacon mixture; toss gently to mix. Cover and chill 30 minutes.
Cook shells according to package directions. Drain and rinse with cold water. Spoon about 1/4 cup of the bacon mixture into each shell. Place the shells, filled side up, in a baking dish. Cover and chill 2-4 hours. To serve, arrange romaine among salad plates. Place 2 shells atop each. (This is a great, make ahead side dish!)
Talk to your pool contractor to get on his schedule for a pre-party pool cleaning and a post party pool cleaning as well.