Ho. Ho. Ho! It's Christmas time and it is deep winter in some areas of the country. For a backyard grill master, though weather doesn't stop them from firing up the grill and cooking up the family dinner out of doors. And why not? Food cooked on the grill is delicious and sometimes it takes even better when the snow is falling because it is reminiscent of a warm summer day!
If you are one of those people who think that everything cooked on the grill is better than anything you can cook indoors you are not alone! Whether you're trudging through the snow and shoveling a path to the grill that is no hardship for the hardy grill master!
Grilling with the snow falling around you leads to the snow flakes sizzling on the grill top and that adds to the ambiance. Bundle up and brave the weather and grill up a Christmas or Christmas eve or other holiday dinner and your family and friends will be thrilled.
Even if the coronavirus pandemic causes you to cancel plans and stay close to home, you can still Do you believe that there is no meal better than one cooked on the flames of a grill? If so, you're not alone. In the past, many outdoor chefs would bemoan the fact that they had to pack up the grill and resort to cooking indoors once the cold weather settles in.
We've come up with ways to keep the grillin' going all year — through the holidays, deep into the winter months and into spring!
Grill Up A Christmas Dinner This Year
Consider some of these grill-able options for your holiday meals. Don't forget to ask friends and family — if they are coming over — to bring a dish to pass, or dessert or your favorite beverage and have the best day you've had around the grill!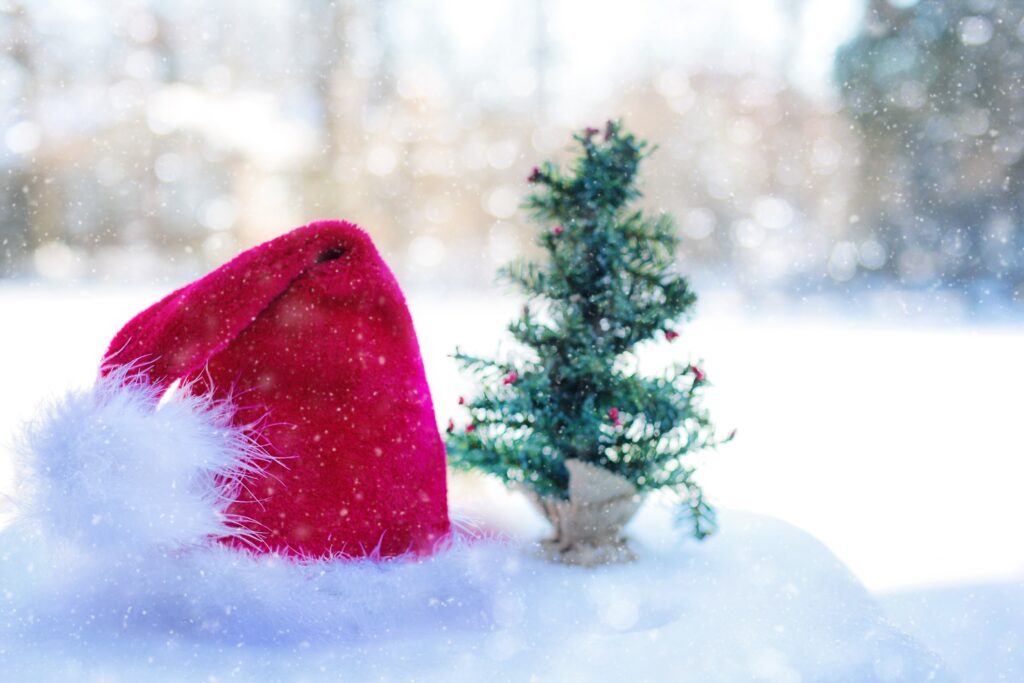 Grill up a goose, yes, a goose! We have a goose-grilling recipe and tips here. Check it out!
Prime rib, potatoes, mushrooms and onions on the grill, with a salad, grilled garlic bread and a dessert are delicious together.
Smoke a honey-glazed pineapple topped ham.
The rotiessiere accessory is one of the best ways to grill a grill a turkey, chickens, goose or cornish game hens. Stuff the cavities with lemon, orange, cloves, an apple or other fruits to give the meat a unique flavor and keep the meat moist and delicious. Don't stuff the bird with any kind of bread stuffing as that may not allow the entire bird to cook. If you're having a bread stuffing, cook it in a pan alongside the bird.
Break out the recipe book and grill up mint crusted leg of lamb or a rack of herb-crusted lamb.
Surf (and turf's) up! Grill lobster tails and rib-eye steaks with garlic butter will have your friends and family clamoring for more. Skewered shrimp and scallops wrapped in foil with balsamic or lemon juice and rosemary are an amazing appetizer.
Beef or pork ribs are delicious any time of year and in the winter they will have you thinking about summer.
Look for veggies you can grill alongside the meats. Drizzle veggies with maple syrup for a delicious caramelized holiday flair to your side dishes.
Grill fruits, after you've brushed them with honey for a healthy dessert. Serve with homemade whipped cream or ice cream.
If you really want to kick winter to the curb, grill up a traditional summer meal — hot dogs, hamburgers, sausages, corn on the cob, and bacon wrapped asparagus (actually this last goes with any of the meals you may want to cook on the grill.
Keep the grill out all year because we bet you will find yourself gravitating to it throughout the long, dark months of winter. Why not serve the dinner out-of-doors as long as you have heated the area with a fire pit or fire features, heaters, heated blankets and others. If you're grilling outdoors you may want to entertain and eat outdoors as well.
Happy holidays to all our friends!