Are you feeling that it's time to make a 2022 New Year's resolution to lose weight? If so, you're not alone. That is one of the most frequently noted resolutions. After the holiday feasting, it makes sense that wanting to fit back into your favorite jeans is top of mind. However, so many people get so restrictive with diet and that means they will cut back on calories or foods and treats you love and when you do that, cravings set in and when you're depriving yourself, you fall back into old eating habits.
When you grill foods, you're cooking in a way that won't add fats to the foods and will keep them healthier and help you lose weight With all the feasting that happened over the holidays, it's no surprise that one of the first things people write in their New Year's resolution list is to lose weight.
Most weight loss programs recommend cutting out fatty and sweet foods and depriving yourself of some of the joys you may take in life. Eat unhealthy foods in moderation and watch portion control. If you have ice cream, look at the serving size and have that — same goes for eating chips or even cereal. Portion control can go a long way in weight loss without deprivation.
Grill Up A Delicious 2022 Weight Loss Program
Grilled food provides a host of benefits, especially if losing weight is one of your New Year's resolutions.
It helps get rid of a considerable amount of fat from the meat being grilled.
The lesser amount of fat you consume, the more your body will burn stored fat in your body for fuel. This will, in turn, help you lose weight faster.
Grilling heightens the flavor of food.
As the fat that is drawn out from your meat drips down onto your outdoor grill's coals or burner, it emits flavorful smoke which adds to the flavors of your food grilling
Here are some of our favorite 2022 grilling recipes
Barbecued Lime Shrimp and Corn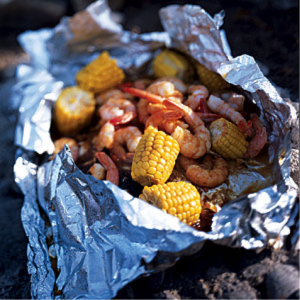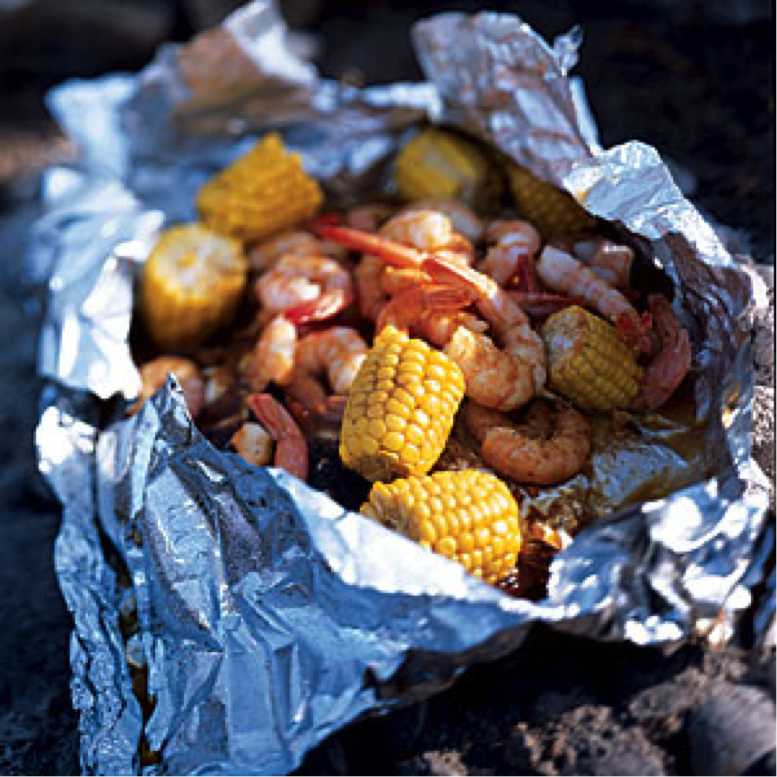 The lime in the marinade is rich in Vitamin C, which is a great antioxidant that helps your body flush out toxins and free radicals that can help contribute to weight gain. If you're using a coal-fueled bbq grill, throw in the orange and lime peels onto the coals and grill the corn directly on top of the coals separately to give it a smoky and citrus scent and taste.
Ingredients
One-third cup fresh lime juice
Quarter cup fresh orange juice
2 tablespoons low-sodium soy sauce
2 tablespoons honey
2 cloves of garlic, minced
2 tablespoons freshly grated ginger
2 tablespoons sugar
1 teaspoon coriander seeds
¼ teaspoon freshly cracked black pepper
2 ears of corn, each cut crosswise into 4 pieces
1 ½ lbs. large shrimps, peeled and deveined
4 cups cooked couscous
How to make it
Combine the lime juice, orange juice, soy sauce, honey, garlic, ginger, sugar, coriander seeds and black pepper.
Add the shrimp.
Marinate for at least an hour.
Fire up the grill to about 450 degrees Fahrenheit.
Transfer marinated shrimp onto an aluminum foil pan.
Add the corn.
Cover the pan with aluminum foil.
Place this on direct heat and allow to cook for 10 minutes.
Serve with couscous.
Grilled Flank Steak with Potato Mustard Salad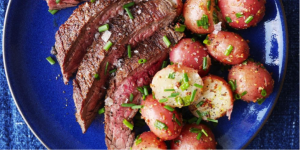 Flank steaks are becoming a favorite steak cut to use in BBQ recipes because they are very affordable, tender, and have very little fat content (just 8 grams of fat for every 100 grams). Potatoes are complex carbs that give your body its required carbs while the mustard in the dressing gives you that kick of added flavor without any of the guilt.
Ingredients
One and a half lbs small new potatoes
¼ cup chives, chopped, plus additional for garnish
1 tablespoon Grainy mustard
1 tablespoon apple cider vinegar
3 tablespoons extra virgin olive oil
1 ¼ lbs flank steak, cut into 2
1 teaspoon ground coriander
Salt and pepper to taste.
How To Make It
Preheat your outdoor grill to 350 degrees Fahrenheit.
Preheat outdoor grill to 350 degrees F
Fill a large pot with about one inch of water and fit this with a steamer basket. Bring the water to a boil. Once it's boiling, add the potatoes in the steamer basket.
Let this steam for about 15 to 18 minutes, or until they become tender.
Set them aside and allow it to cool
Meanwhile, make a dry rub for your flank steak by combining the ground coriander, salt, and pepper. Rub this all over your steak, gently pressing it so that the rub sticks onto the steak.
Grill the steak on your outdoor grill over indirect heat for about 3 to 4 minutes on each side.
Insert a thermometer to the thickest part of the steak. When it reads 130 degrees Fahrenheit, take it out of the grill.
Cover the steak with aluminum foil and allow it to rest for about 5 to 10 minutes.
While your steak is resting, prepare the dressing for your potato salad. In a large bowl, combine the chives, mustard, apple cider vinegar, and extra virgin olive oil until well blended. Season with salt and pepper.
Toss in the potatoes gently until they are well coated.
Remove the aluminum foil covering from the flank steak and cut into strips. Serve this along with the potato salad.
Grilled Pumpkin and Chicken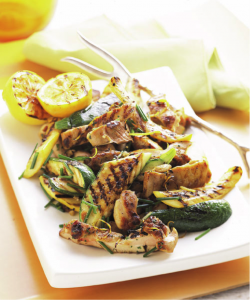 The combination of the sweetness of the pumpkin with the tangy lemon marinade makes this a delicious and refreshing lunch that will help you shed off those extra pounds. You can also choose to replace the pumpkin with summer squash or any vegetable that's in season to enjoy this all year round.
Ingredients
One whole large lemon, halved
1 tablespoon olive oil
½ teaspoon salt
¼ teaspoon coarsely ground black pepper
4 medium chicken breast fillets
1 small pumpkin, cut into wedges
¼ cup fresh chives
How to make it
In a large mixing bowl, finely grate about 1 tablespoon of lemon zest from one-half of the lemon. Squeeze in about 3 tablespoons of lemon juice. Add the olive oil, salt, and pepper and mix well. Transfer 2 tablespoons of the mixture into a cup and set aside.
Add the chicken breasts into the lemon marinade. Cover this with cling film and let it marinade for about 15 minutes at room temperature.
Prepare your outdoor grill by preheating this to 350 degrees Fahrenheit. If you're using a charcoal fueled outdoor grill, throw in the used lemon half from earlier among the charcoals.
Place the chicken breast and pumpkin wedges on the hot grill.
Place the cover and allow this to cook for 6 minutes.
Slice the remaining lemon half into circles. Open the grill and turn the chicken breasts and pumpkin wedges. Quickly grill the lemon circles and set aside.
Give the pumpkin and chicken breasts another 6 minutes before taking them out from the grill.
Allow the chicken breast to rest for 5 minutes.
Cut the pumpkin wedges into large chunks. Toss this into the remaining lemon juice marinade.
Cut the chicken breasts into 1-inch thick strips. Garnish with the grilled lemon circles, and serve along with the pumpkin chunks.
Grilled Grouper with Basil-Lime Pistou
Ingredients
For the grouper:
Four 6-ounce grouper fillets (about ½ inch thick)
½ teaspoon salt
¼ teaspoon freshly cracked black pepper
For the pistou:
One cup fresh sweet basil leaves
¼ cup Parmesan cheese, grated
½ teaspoon lime zest grated
2 tablespoons fresh lime juice
1 ½ tablespoons extra virgin olive oil
1/8 teaspoon salt
3 garlic cloves, finely chopped
How to make it
Add into a food processor the basil, Parmesan cheese, lime zest, lime juice, olive oil, salt, and garlic. Pulse everything until it forms a thick, chunky paste. Let it stand for about 10 minutes.
Heat up your outdoor grill and coat the rack lightly with cooking spray. Place the fish on the hot rack. Grill it for about 4 minutes before turning it over. The fish is done when it flakes away easily with a fork. Set aside.
To serve, place a fillet of grouper on a plate. Add a tablespoon of the pistou on top. Serve with a light green salad. Source: MyRecipes.com
Grilled Peaches with Greek Yogurt
Ingredients
Three ripe peaches
Two cups plain Greek yogurt
¼ cup honey
Cinnamon powder to taste
How to make it
Preheat your outdoor grill.
Cut the peaches in half and remove the pits. Place each peach half on the grill face down on indirect heat.
Meanwhile, combine the Greek yogurt and honey in a small mixing bowl and mix well.
Check on the peaches. When grill marks are visible, turn this over and let it grill for about 2 minutes. Take them off from the grill.
5. To serve, place the peaches on a dish with the grilled side up. Add a dollop of the Greek yogurt mixture onto the middle of the peach. Sprinkle some cinnamon powder on top of the yogurt mixture. Serve along with the rest of the Greek yogurt. Source: Men'sFitness.com