Is there anything more grill-worthy than a burger? Is there any grilled food more versatile than a burger? The answer is a resounding no! You can grill up stuffed burgers to truly take your burger game to a new, higher level; one that is going to earn you the title of grill master!
When you're shopping for the burger for your grilled dinner, you can choose burger that is an 80\20 mix. This will give you a juicy burger, but not one that is overly dry or conversely, overly greasy. We love to buy and mix our own burger from a ground prime beef, add in some sausage or even different grades of beef. There is no reason your burgers need to be ho-hum and a "let's just have something for dinner!" meal.
Grill Up Stuffed Burgers
Gather your friends and family around the grill (not literally) and the swimming pool and let them know you're making stuffed burgers. Prepare for a chorus of oohhhs and aahhhs and for a mad dash to the buffet area you've set up with all of their stuffing options.
Here is one favorite stuffed burger with our friends and family.
Feta Stuffed Burger
Ingredients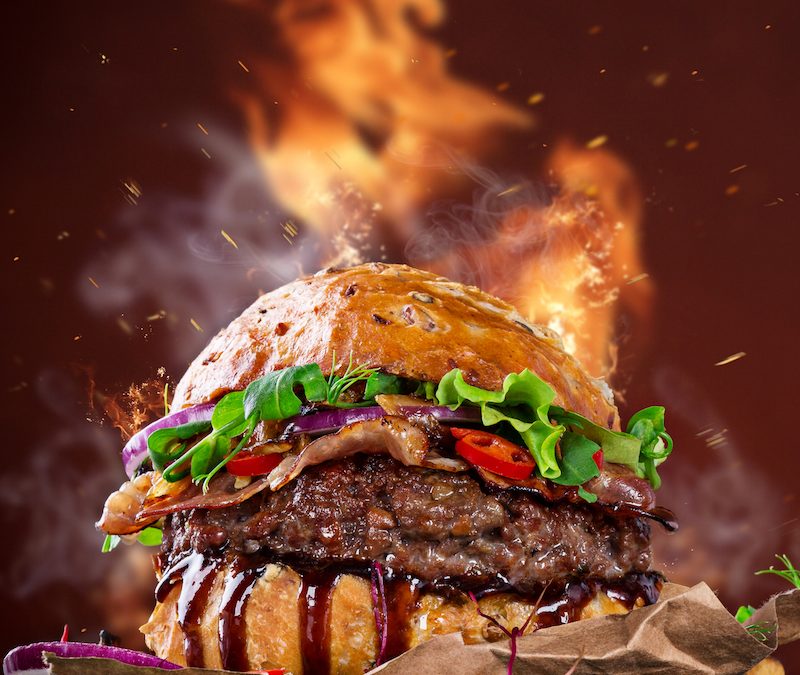 1 pound lean ground beef
1/2 teaspoon Worcestershire sauce
1 teaspoon dried parsley
Salt and pepper to taste
1 cup crumbled feta cheese
Prep – 5 m | Cook – 15 m | Ready In – 20 m | 4 Servings | 386 cals.
Preheat an outdoor grill for medium heat, and lightly oil the grate.
Knead together the ground beef, Worcestershire sauce, parsley, salt, and pepper in a bowl. Form the mixture into 8 equal-sized balls; flatten to make thin patties. Place about 1/4 cup of feta cheese onto each of four of the patties. Top each of the patties with cheese with one of the patties without; press the edges together to seal the cheese into the center.
Cook on the preheated grill until the burgers are cooked to your desired degree of doneness, 7 to 8 minutes per side for well done. An instant-read thermometer inserted into the center should read 160 degrees F (70 degrees C).
Options for your stuffed burger "bar"
When we host a backyard barbecue and have decided to serve stuffed burgers, we make the burgers first (and we do give our guests a choice of a beef or a turkey burger. Turkey burgers lend themselves to stuffing as well as beef burgers.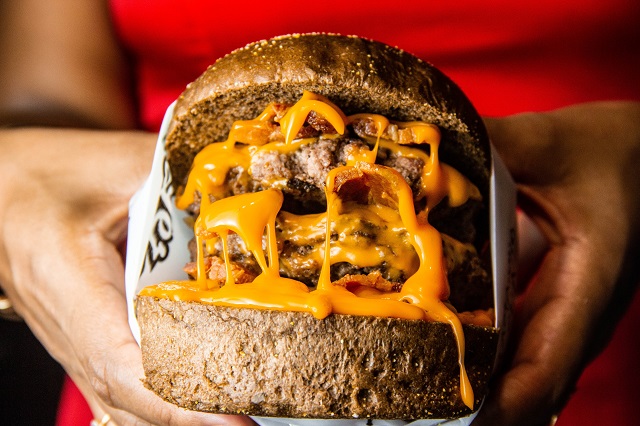 Here are some options to consider
Cheese — there are a myriad of options any of which are delicious for a stuffed burger
Onions
Peppers — hot and green
Peanut butter — don't knock it until you've tried it
Mushroom and swiss
Pesto
Cream cheese and jalapenos
Cream cheese and fresh herbs
Guacamole
Mustard, ketchup and pickles and cheese (an inside out stuffed burger!
Take two patties, put the ingredients between the two, pinch the edges and grill. Make sure your guests know these will be delicious and messy! Have plenty of napkins on hand!
What is your favorite burger stuffing?