April Fools Day, always April first and Easter, this year on April 21, are two ideal dates for an outdoor celebration to kick off the summer swim and grilling season. If you're planning an Easter day dinner and pool party, you can have a fun Easter egg hunt for the children and a lovely family dinner for everyone after all of the eggs have been found!
You can cook your traditional Easter day dinner out on the grill and that means you won't have to worry about missing any of the fun because of being in the house cooking. Many Easter day, and any other holiday party, can be made in advance and either warmed up or served cold — depending on the dish.
Grill Up Your Easter Dinner
Grill a ham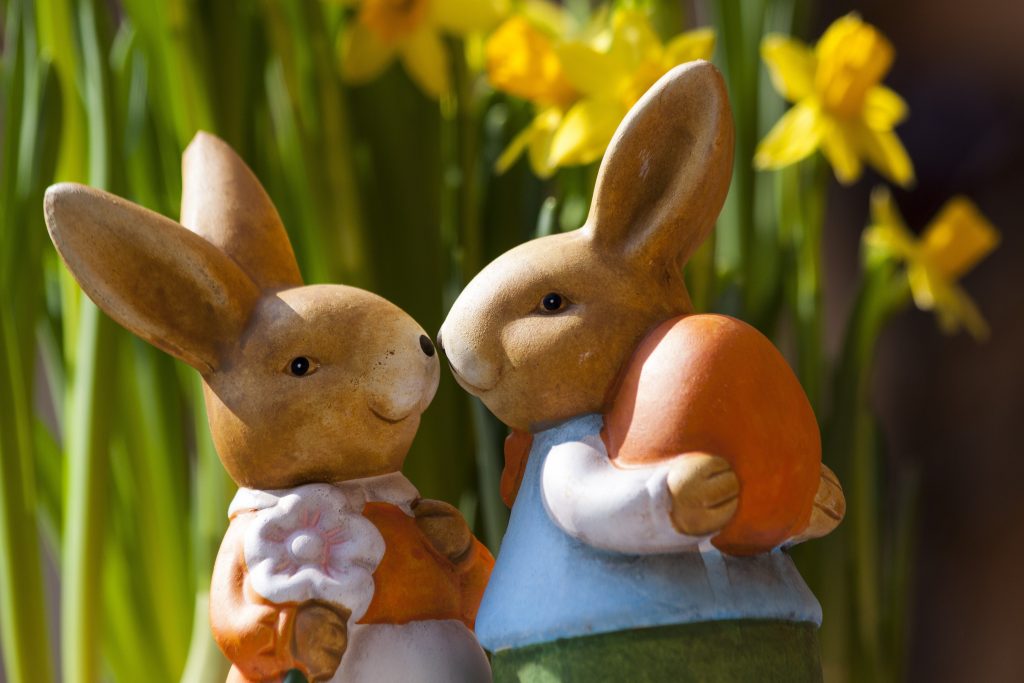 If you love traditional Easter dinners which include ham or even turkey, these meats can both be cooked on the grill (or you could deep fry the turkey). Grilled ham is a delicious treat, especially if you grill peach slices or pineapple slices up alongside the ham and serve with it. You can even toothpick peach halves and pineapple slices to the ham and let the juices from the fruits impart moisture and flavor to the ham as it cooks.
If you want to simply grill the fruits along side the ham, put them on only about five minutes before dinner will be served. Brush the fruit with butter or drizzle with olive oil and sprinkle with cinnamon before you grill it. Yum!
The fruit could either be a side dish or you could wait until after dinner and grill it up for dessert, topped with vanilla bean ice cream or whipped cream.
To cook the ham, place it on the hot grill and give it those grill marks that all outdoor chefs love! After you've got the grill marks, turn the flames down and cook the ham low and slow.
Consider brushing the ham with a brown sugar and honey glaze while it's cooking. This will impart a carmelized crusty bark to the ham.
Grill salmon
Salmon on the grill is another delicious choice for your Easter dinner if you're looking for a change from the traditional ham dinner.
Sprinkle the salmon with salt and pepper, squeeze on lemon and drizzle with olive oil and put the salmon steaks on the grill. Spray the grill racks with cooking spray to keep the fish from sticking.
For a light meal, serve the salmon with grilled tomatoes and avocado.
Side dishes
Potatoes, white, golden or sweet can be cooked on the grill. You can slice the potatoes and grill right on the racks or you can poke the potatoes with a fork, drizzle with melted butter and wrap in foil and bake on the grill alongside the ham.
Once the potatoes are fork tender, sprinkle with salt, pepper and rosemary and serve with rosemary and thyme sprigs and melted butter. If you opt for sweet potatoes, consider toasting some marshmallows and allowing the guests to add melted marshmallows to their sweet potatoes before they dig in. Don't forget the cinnamon to sprinkle onto the sweet potatoes.
Grilled veggies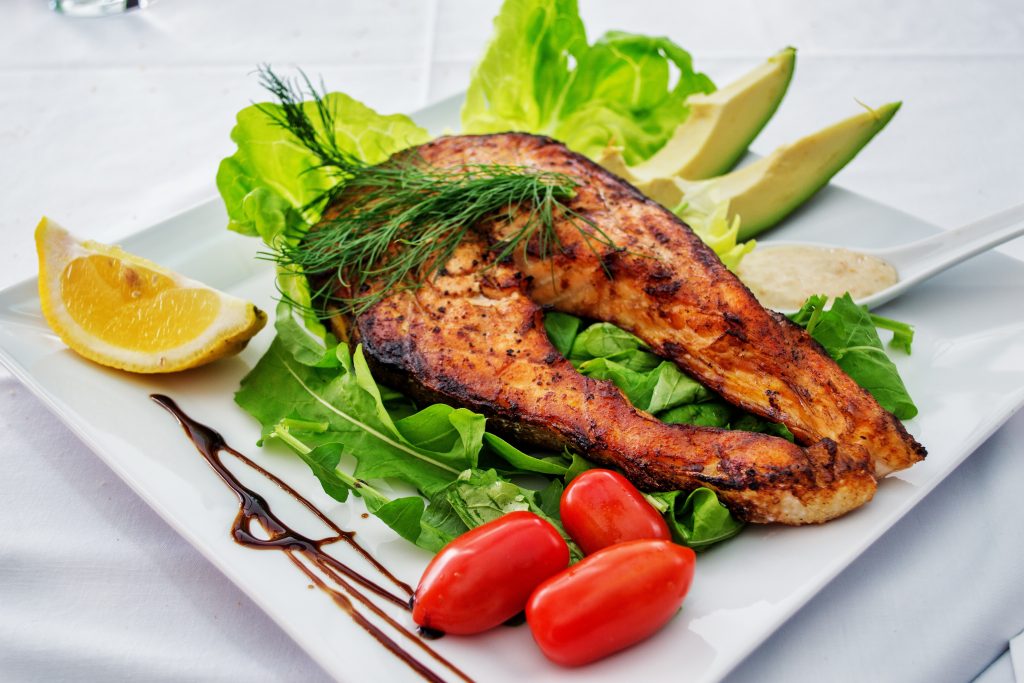 There aren't very many veggies that aren't delicious when you grill them. You can choose your veggies, including:
Asparagus
Zucchini
Squash
Tomatoes
Eggplant
Peppers
and others. Drizzle with olive oil and put the veggies right on the grill. Another way to cook veggies out of doors on the grill is to make a foil packet. Put each veggie in a foil packet, drizzle with olive oil, sprinkle with salt and pepper and rosemary or even a squeeze of lemon juice. Put the foil packet on the grill and cook until the vegetables are tender.
Dessert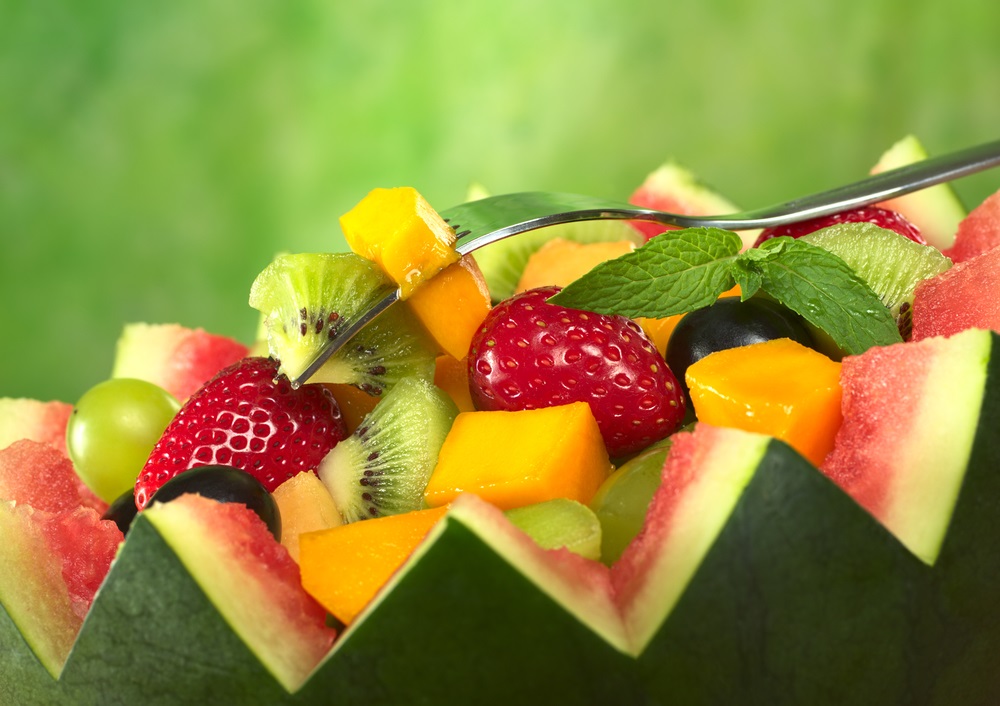 Dessert can be a cake or cookies you've purchased from the local bakery or you can make an Easter themed cake. If you have a lot of children in attendance, you can premake cut out sugar cookies and let the little ones (and even the adults) decorate their own cookies. Offer various pastel shades of frosting, sprinkles, jimmies and other cookie toppings. Yum!
For a healthier dessert option or for those who just don't want cake or cookies, serve the grilled slices of pineapple and peaches with other fruits of your choice in a fruit salad. Consider serving the grilled fruits with whipped cream as an individual dessert.
The swimming pool 
If you're planning to incorporate a swimming pool party into the Easter events, call your pool contractor and schedule your spring swimming pool opening in time for your party.