Easter will be here before you know it! Easter will be April 20, this year. Because it's later in the month/year in 2020 you may find yourself and your family gravitating toward the outdoors for your Easter feast and get together.
Many families plan an Easter brunch so their church-going relatives can come over afterward. You can spend morning finishing up your preparations for the Easter brunch, relax with your family or go to church with your family as well! No matter how you spend the time until your guests arrive you know it will be fun when everyone has gathered.
Grill Up Your Easter Feast This Year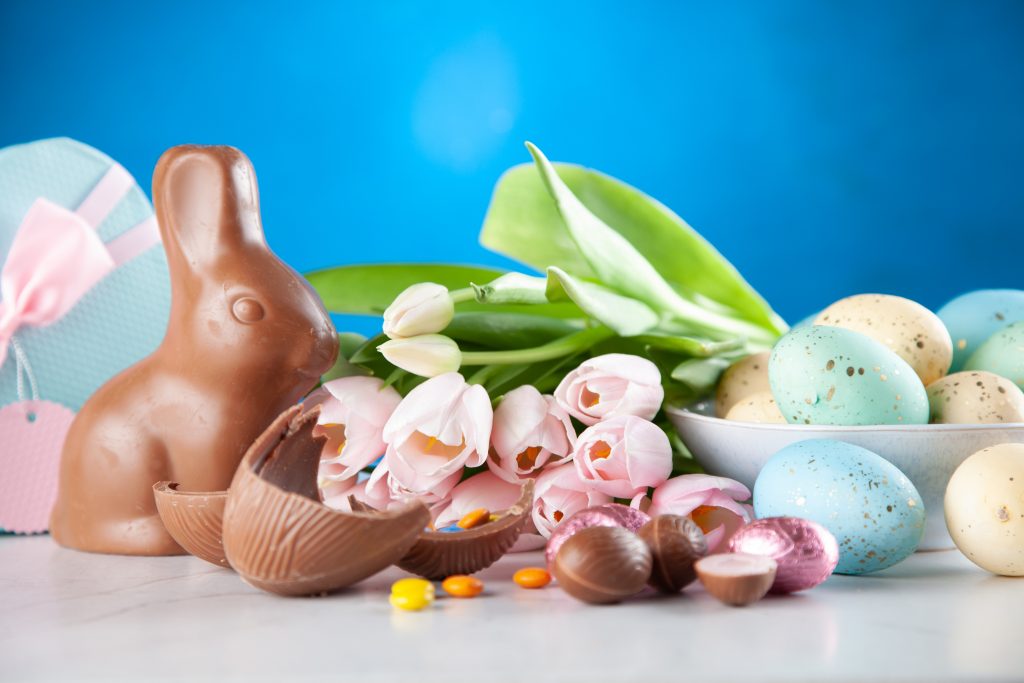 Prior to the Easter party, you can gather friends or you can plan a family night to color Easter eggs. Decide whether you want to boil then color eggs or if you want to buy plastic eggs that can be filled with treats and hidden around the yard. You can certainly do a combination — boil and decorate eggs that you can turn into deviled eggs or egg salad sandwiches if there are leftovers once the party is over.
You can fill the plastic eggs then decorate them and hide them around the yard for the children to find. Have baskets on hand so the children can fill them up with the treats they find in the eggs they discover.
Your colored and decorated eggs can also serve as decorations for the dinner table.
Here are some foods to consider grilling up for your Easter feast
Ham is traditionally found on the table at Easter. You can easily grill your ham for the dinner and it will keep the kitchen cool and will also keep the guests out of doors — if the weather permits!
Here's how to prepare a grilled ham:
Score the ham
Poke some cloves into the scores. If you don't care for the flavor of clove, this is a step you can skip.
Grab toothpicks and peach and/or pineapple slices and secure them to the ham
Drizzle the ham with melted butter, honey or a brown sugar and honey glaze. Once it's grilling the drizzle will make a caramelized crusty bark
Place on the grill.
Keep the ham on the heated side until there are grill marks
Move the ham off indirect heat and cook low and slow.
You may want to cover the ham with a tent of foil to keep the juices in and keep the fruit from charring.
Remove the tented foil right before serving to crisp up the outer layer
Grilled potatoes. Potatoes can be baked on the grill. You could even make the traditional scalloped potatoes on the grill. Grab your favorite scalloped potato recipe, put it into a pan and place on indirect heat on the grill. Cover and cook. Remove the foil toward the end of cooking to give the potatoes a crispy top layer.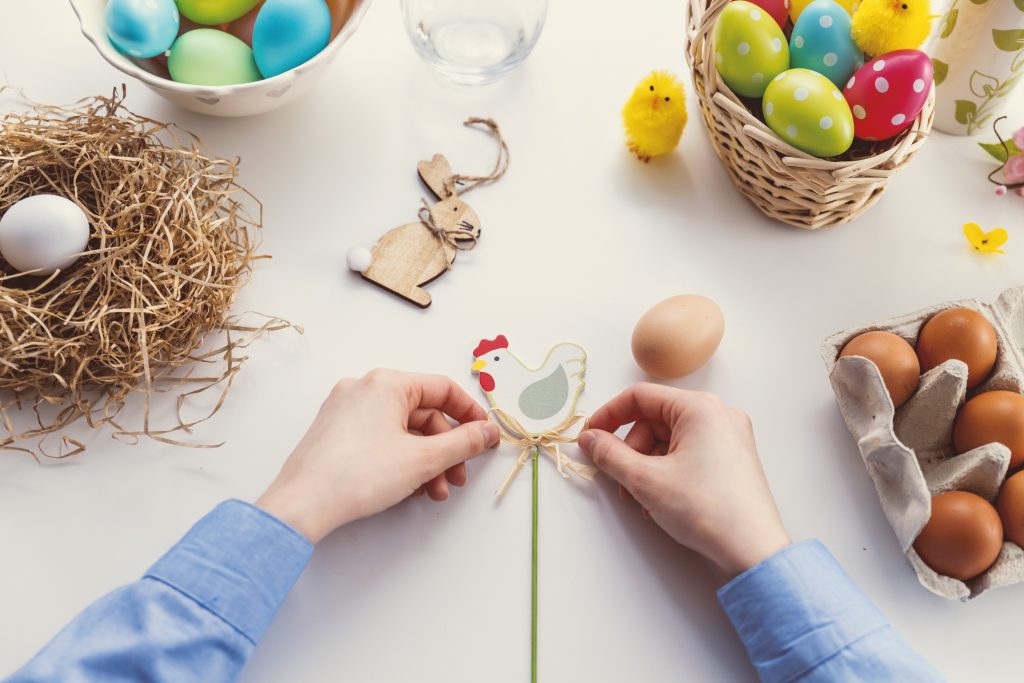 Bake potatoes by taking uncooked potatoes, brush them with olive oil, sprinkle with Himalayan rock salt, sprinkle on rosemary and pepper and grill
Or cut the potatoes into thick slices and, again, brush with olive oil, sprinkle with rock salt and pepper and rosemary. Grill low and slow. You may want to put them on the heated part of the grill to get those grill marks that everyone favors.
Diced potato packets. Another option is to dice potatoes (leave the skin on as long as you wash them thoroughly) place into foil packets with other veggies such as onions, asparagus or whole sugar snap peas. Drizzle with olive oil, shake on some salt and pepper and close the foil packet up and place over indirect heat until the potatoes are cooked through.
Don't forget dessert
Decide whether you want to serve Easter-themed cupcakes. Another fun activity for the party would be to let everyone decorate his or her own cupcake. Even the children can get into the fun. Place bowls of different colored frosting and toppings and let everyone decide how they want their cupcake to look. Don't forget to take a photo of the decorator and his or her creation!
Go healthy with sliced, grilled fruit. Slice your favorite fruit. These make great grilled treats:
Pineapple
Peach halves
Apple slices
Watermelon or other melon
Kiwi
Any other fruit you enjoy that could withstand the grill
Brush the slices of fruit with honey or brown sugar and honey to get a caramelized crust. Place the fruit on the grill and warm up and get grill marks on them.
Serve the grilled fruit with homemade whipped cream or vanilla yogurt. Offer bowls of granola, chopped nuts or other crunch elements you may want to add to the dessert.
Don't forget the bread. Toss some rolls, hot cross buns or your favorite bread in a pan and put in the grill on indirect heat. Close the lid until the bread is heated through.
Give your guests a going-away gift of a plant or basket filled with fresh cut flowers that you've used on the tables as decorations.
Depending on where you live you may even be able to use your swimming pool. Ask your guests to bring their swim suits and towels (make sure you have extra towels on hand for those who have forgotten their own.
Happy Easter to you and your family!