Summer is almost here, but more importantly July is almost here! Well, in fewer than thirty days, July will be upon us and with July comes NATIONAL PICNIC MONTH! Yes, you read that right! July is all about picnics and we couldn't be more thrilled with that!
June has been kind to swimming pool owners, back yard barbecuers and anyone who loves the out-of-doors. May was rainy for many areas of the country, but thankfully June has dried things out and lured people out of their homes to enjoy sun and fun.
If you're having a swimming pool party and tossing in some delicious barbecued foods and other summer favorites, you are embracing National Picnic Month at its fullest, right?
How To Celebrate National Picnic Month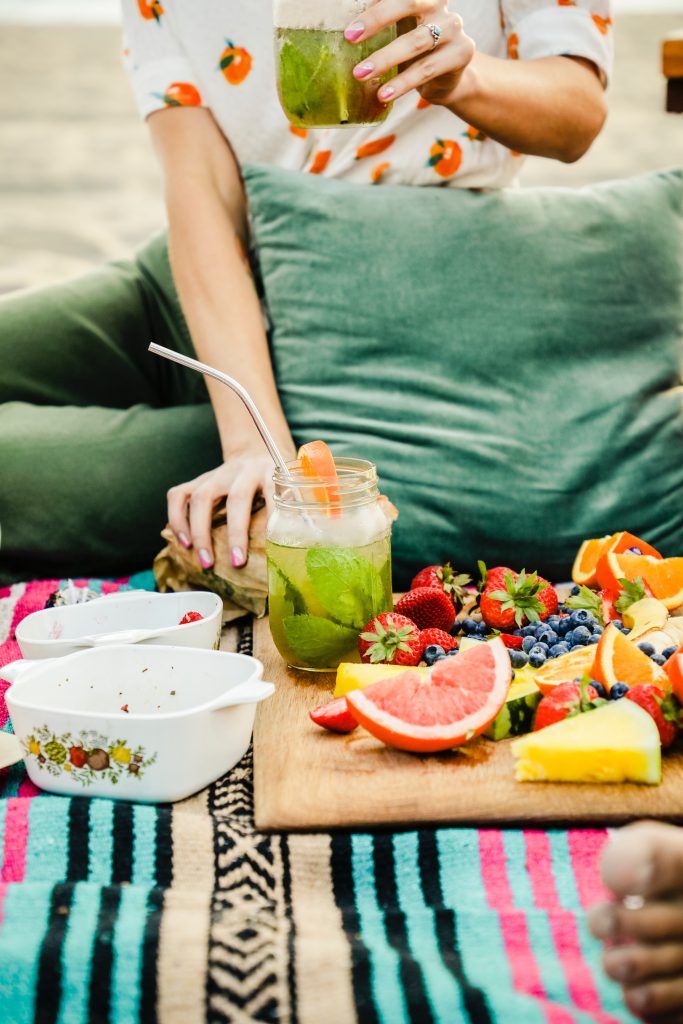 How many picnics and backyard parties do you have planned? Honestly, though if you have a swimming pool do you actually ever have to plan a backyard party? A pool owner is a party spot waiting to happen and that is what makes summer so great — time spent with friends and family just making memories.
If you're a first time pool owner or if you've never really been one to plan big parties, we have put together some picnic ideas and tips for enjoying and celebrating National Picnic Month. One of our best hints is: if a friend asks what they can bring to the party, tell them your menu and accept their offer or if you are just having a buffet meal, let them bring their signature dish!
Letting friends contribute to the day and the meal opens you up to varied foods and lets everyone be a part of the party planning. Letting friends contribute also helps you have more time to enjoy the party and less time you're stuck in the kitchen preparing foods!
Even if you have a wonderful outdoor living space, why not harken back to simpler times and toss blankets July is National Picnic Month and we know that once we're in the hazy, lazy days of summer and if you have a swimming pool in your own backyard, having a picnic and celebrating national picnic month is even easier, more convenient and fun! Pulling a plethora of delicious summer picnic foods from a wicker basket and sitting on a blanket spread out on the ground is a throwback to simpler times, right?
What do you need to celebrate National Picnic Month?
It's simple, really.
You want to have a picnic
You want to be with friends and family
You want to be outdoors
You want to enjoy great food
You want to swim
What do you need to have to celebrate National Picnic Month?
Not much, just…
Warm weather
A blanket
A patch of ground
Friends, family
Good food
Get the pool picnic month ready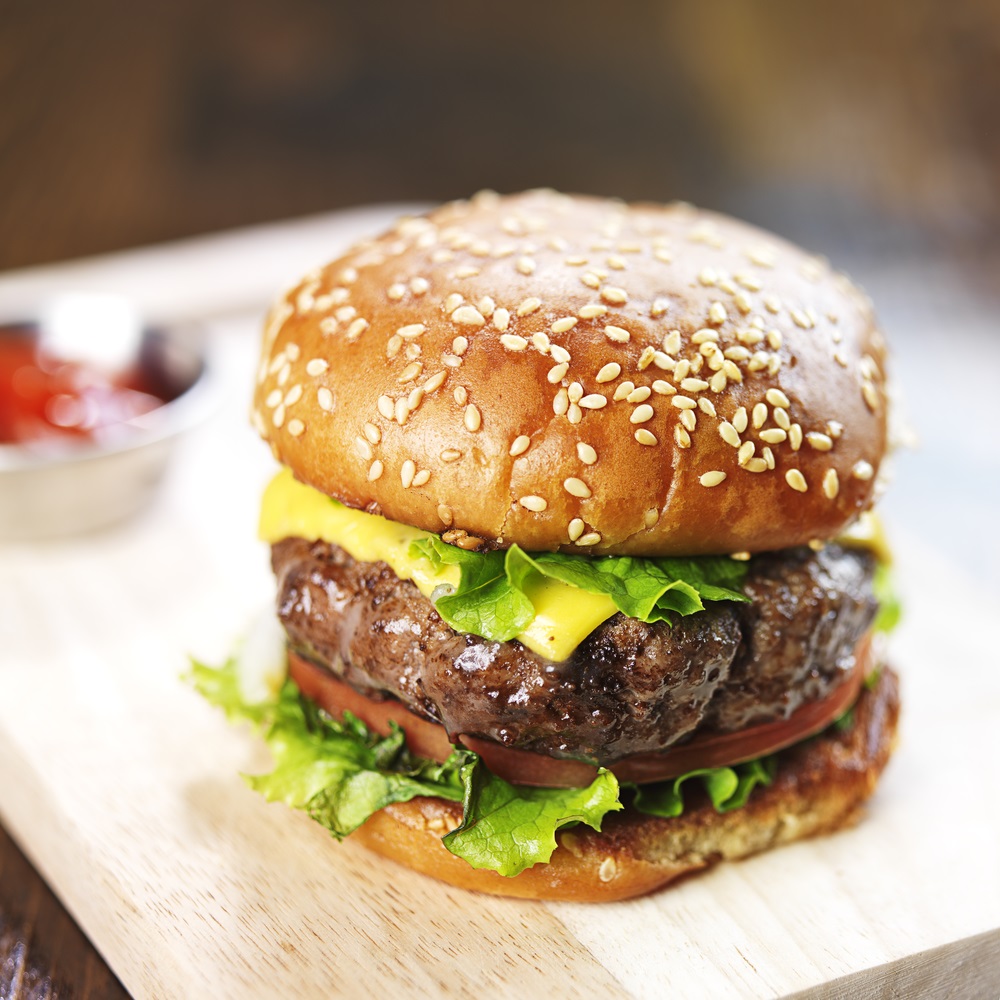 If you work with a swimming pool contractor and he is on a regular schedule of cleaning and maintaining your swimming pool you may want to ask about scheduling an additional visit either before or after or both around the pool party and picnic time.
Your swimming pool makes your home staycation central and also party central. Are you ready for the fun of summer and of National Picnic Month? Of course you are!
When you think "picnic" what do you imagine?
Here is what pops into our thoughts. Feel free to add to, or subtract from, our list!
Family
Friends
Barbecued foods
Summer salads — macaroni, potato
Chips and dip
Fruit salads
Summer desserts
Summer (and adult) beverages
Pickles and pickled foods
Outdoor games
Blankets spread on the ground
Nighttime activities
Great weather
Crystal clear swimming pool
Do you have the items necessary for a great pool party and picnic? 
How did Picnic Month come to be?
Tony Willis, in 1692, was credited with the idea of eating a meal out-of-doors. He coined the word picnic and since that time people have enjoyed eating meals outside when summer rolls around.
For those of us who live in climates that drive us indoors for many months of the year because of frigid temperatures, rain and snow, the idea of enjoying a meal outside is a treat we count down the days for.
We know that we will be eating as many meals as possible outside. There's no reason you can't eat breakfast, lunch and dinner outside, is there? We can't think of any!
Your picnic can be as elaborate or as simple as you want. From a huge barbecued meal to a simple PB&J, all food tastes better outside!
We've put together some of our favorite recipes you can use for your next picnic
Classic Cheeseburger
Cheeseburgers are a mainstay on any outdoor barbecue party. The key is to use quality beef with a little bit of fat. Don't worry about the extra calories. One bite of this will assure you that it's going to so worth it!
Ingredients
1 ½ lbs lean ground chuck with 20% fat content
1 ½ tablespoons canola oil
Salt and pepper to taste
4 slices American cheddar cheese
4 hamburger buns split crosswise
Directions
Preheat your grill to high heat if you're using a gas grill. If you're using a charcoal grill, heat up the coals until they glow bright orange and ash over.
Divide the ground chuck into 4 equal portions, about 6 ounces each. Form each portion into a ¾-inch thick burger patty. Season both sides with salt and pepper.
Brush the burger patty with canola oil on both sides. Place on the direct side of the grill. Cover and grill about 3 minutes or until the burger patties are golden and slightly charred on the first side. Flip the burgers and grill for another 3 minutes.
Add the cheese onto the tops of the burgers. Place the buns on the indirect side of the grill, cut side down. Cover and grill for another minute to melt the cheese and toast the buns.
Remove the burger patties and buns from the grill. Spread a liberal amount of mayonnaise on the cut sides of the buns. Place the patty on top of the bottom half of the bun and top with the top part of the bun. Serve immediately. Source: Food Network
Add some pizzazz to your burger by offering different types of cheese: Muenster, Blue, Gouda.
If you'd like to truly wow your guests, stuff the burgers with the cheese. Take one patty, divide the meat into two equal sizes, put the cheese inside, place the patties on top of one another and grill. Oozy, delicious cheesy burger.
Hot dogs with Coney sauce
Directions
Heat a large skillet over medium-high heat. Cook and stir beef in the hot skillet until browned and crumbly, 5 to 7 minutes; drain and discard grease. Add chili sauce, water, chili seasoning, mustard, Worcestershire sauce, and onion powder; bring to a boil. Reduce heat and simmer until Coney sauce is thickened, about 30 minutes.

Grill hot dogs on the grill until done. Place 1 hot dog in each bun and top with Coney sauce. (AllRecipes.com)
You can make a meatless version with veggie dogs and a veggie chili. Try chicken or turkey hot dogs and substitute the beef for chicken or ground turkey in the chili recipe.
Macaroni Salad: a crowd fave 
Ingredients:
1 (16 ounce) package macaroni
4 eggs
1 cup mayonnaise
1/2 cup sour cream
1 teaspoon salt, or to taste
1/4 teaspoon ground black pepper, or to taste
1/4 teaspoon ground mustard
1 carrot grated
2 tablespoons sweet pickle juice
1 cup celery, chopped
Sprinkle paprika on top
Cook noodles until al dente. Rinse cooked noodles in cold water, set aside until cooled. Add in all ingredients except for eggs and paprika. Slice eggs and arrange on top of Macaroni Salad, sprinle paprika on top. Enjoy!
Potato Salad
Ingredients:
A five pound bag of potatoes
Mayo
Mustard to taste
Salt and pepper to taste
Half cup chopped green scallions
One thinly sliced cucumber
Boil the potatoes then cut into bite sized chunks. Cool. Mix with mayo, mustard and a tablespoon of vinegar to taste. Add salt, pepper, chopped green scallions and cucumbers. Mix gently. Slice hard boiled eggs to place on top of the salad. Sprinkle with paprika, Cool.
Picnic Beverages 
Peach-Ginger Iced Tea
Mash 6 canned peach halves with 1 1/2 cups of the juice, 1/3 cup sugar and 1 tablespoon grated ginger in a pitcher.
Add ice and 6 cups cold English breakfast tea or other tea of your choice like Earl Grey or Chamomile or your favorite green tea.
Strawberry Limeade
Make simple syrup: Dissolve 1 cup sugar in 1 cup water in a saucepan over low heat; let cool. Combine with 1 cup lime juice, 2 cups water, some frozen chopped strawberries and ice.
Quick and easy Margarita
Shake 3 ounces tequila, 2 ounces lime juice, 1 ounce simple syrup (Make simple syrup: Dissolve 1 cup sugar in 1 cup water in a saucepan over low heat; let cool.)  and ice in a shaker.
Strain into an ice-filled glass. (Recipes FoodNetwork.com)
Our favorite picnic snacks
Pretzels and chips are always picnic favorites as are veggie chips. You can make your own veggie snacks by slicing potatoes, sweet potatoes, beets, zucchini and squash, drizzle with olive oil, sprinkle with salt and spread in a thin layer on a baking sheet. Cook at 350 degrees until crisp. About 30 minutes.
ick up bags of chips and pretzels from the grocery store. You can also grab some of your favorite veggies — potatoes, zucchini, sweet potatoes, etc. and make your own "chips." Slice the veggies thin, toss in olive oil, spread on a baking sheet, sprinkle with salt and pepper and bake at 350 degrees until crispy — about 30 minutes.
Buy pre-made dips or grab a tub of sour cream or Greek yogurt and mix with dried onion soup mix or dill. Chill and enjoy.
A tray of cup up veggies will complete the side dish table. Consider
Carrots
Celery
Cucumbers
Broccoli
Cauliflower
Mushrooms
Green and red peppers
Scallions
 Don't forget your fruits!
Watermelon Fruit Salad Bowl
One large, ripe watermelon
Half of a small cantaloupe and/or half a small honeydew melon
Two cups of seedless grapes
Half a can of pineapple chunks (optional)
Two cups of strawberries and/or blueberries
Slice the melon in half, scoop out the melon and use the shell to hold the fresh salad. Use a melon baller for the cantaloupe, honeydew and watermelon. Chill and enjoy!
Don't forget the games!
Whether you're swimming or playing outside of the pool, you will want to have in-pool toys like:
Rafts
Pool noodles
Volleyball
Beach balls
Don't forget to have sunscreen available, as well as towels and even flip flops. Pick up a kiddie pool or two and fill one with water for the children and one with sand (keep the sand-filled one away from the pool because you don't want sand in the pool)
When you're not in the pool consider a game of:
Croquet
Badminton
Volleyball
Touch football
Softball
Boccee
Consider a Nature Scavenger hunt. Look at items around your yard and put them on a list for your guests to find: Leaves, twigs, you can hide various items around the yard, a four leaf clover, and more.
Croquet and bocce ball are always favorites for when you're not swimming.
How will you enjoy National Picnic Month?