There are so many questions that need to be answered and decisions to be made when you talk with a swimming pool contractor. One of those decisions to make is how to choose the pool finish. The finish on the interior of your swimming pool can impact its look, the way in which it holds up over time and cleaning and it is also one of the pieces of the groundwork you lay when you begin a swimming pool project.
What are some of the three pool finishes you will be talking with a pool contractor about?
Aggregae
Plaster
Tile
How To Choose The Pool Finish
An aggregate finish for your swimming pool can either be colored plaster, white or have glass beads, granite, quartz or river stones embedded in the finish. Aggregate is typically chosen for custom-designed pools or by pool owners who want to give their pools a unique look to update a typical pool project.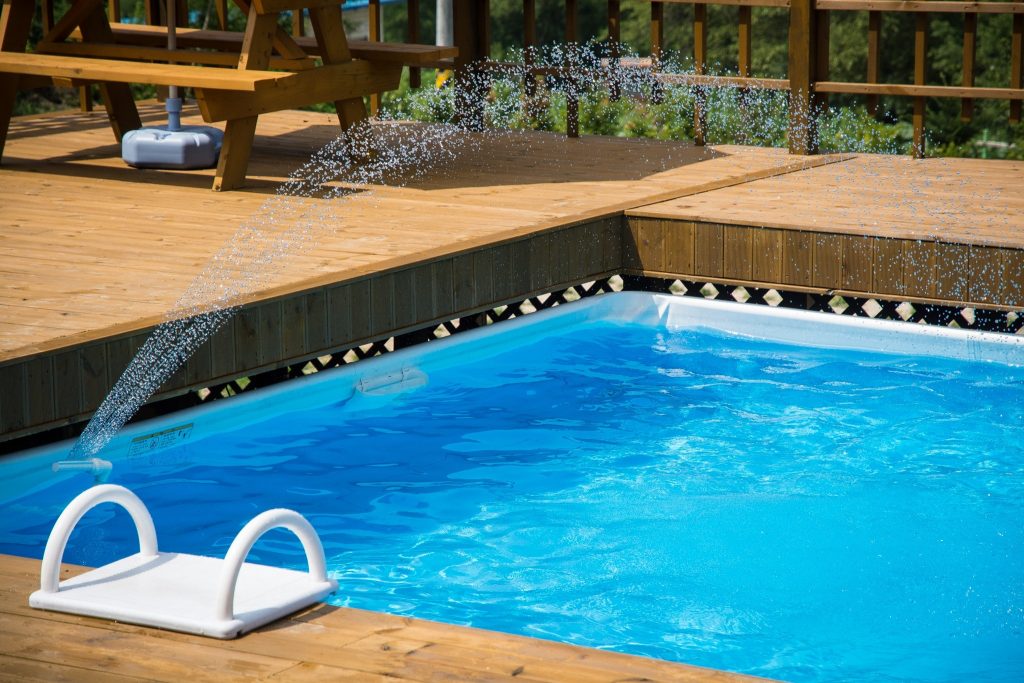 Aggregate provides an upscale look to the pool and decking.
Polished aggregate is made up of colored stones crushed into a fine powder and applied with a trowel. The aggregate is polished to create a smooth surface; it also makes the embedded stones appear lustrous.
Colored granite or quartz flecks add visual interest and help extend the plaster's life by up to two decades.
Exposed aggregates contains glass beads or river pebbles. Following application, the finish is washed to remove the top layer of the concrete to reveal the beads or pebbles.
A pebble finish lends itself to a rustic or tropical look.
Glass bead finishes make the pool surface sparkle, and go hand-in-hand with modern pool designs.
Second only to tile, aggregate finishes provides a long pool surface life and over the course of ownership costs far less than plaster.
Plaster
The least expensive of the surface materials is plaster. It's a mixture of Portland cement, marble dust/silica sand. Plaster is the most commonly found and used finish.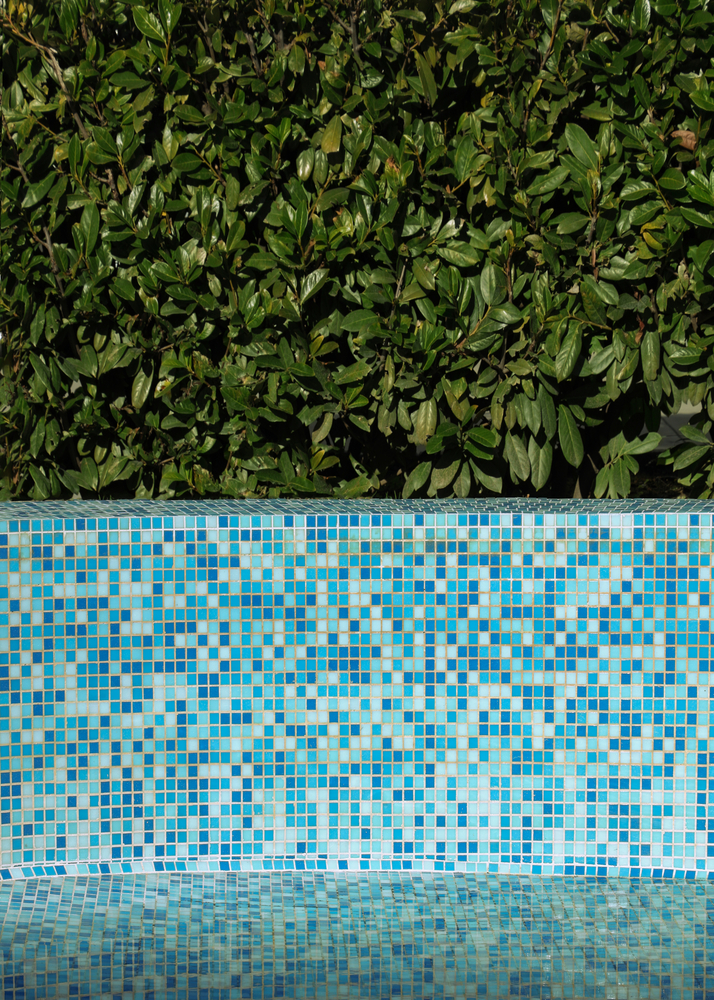 White plaster offers a smooth, elegant appearance, and continues to be a classic choice.
Plaster is the most cost-effective option
Plaster lasts up to seven years before chipping or etching.
Dyes and colored pigments are added to plaster. Gray brings out the color of pool water.
Dark colors make the pool appear like a natural pond where the water reflects the surrounding landscape.
Tip: Consider a white interior finish if your pool has interior lighting that changes color, white will display the various colors more distinctly.
Tile
Tile is versatile and durable. It is usually used for a pool's floor, waterline and steps. Tiles can be applied to the full pool interior. Their glossy surface sits well with the pool's natural reflective properties and adds a hint of glamour.
There are stone, glass, porcelain and ceramic tiles in a wide range of colors, sizes, shapes and styles. The tile is expensive and the installation is slower than the other finishes.
Porcelain and ceramic tiles are sought-after in residential and commercial pools.
Bold colored tiles made from these materials look visually-striking, especially during daytime.
Glass tiles lend sophisitcation and maintain their sheen.
Tiles magnify and reflect light, glass tiles also add a shimmering quality to the pool.
Stone tiles are popular as well and marble, granite, limestone and slate complement natural pool designs
Talk with your pool contractor to gain an understanding of all the types of pool finishes so you make the best decision for the pool of your dreams.