Does your swimming pool lack a certain WOW factor? Did you buy a home with a pool that is ho hum? Are you ready for a pool remodel and to add to the pool project you have been living with for a while now that you may have more money in the budget? No matter what the reason, is it time to add a water feature? It just might be!
If you're relaxing poolside and wish the pool had more oomph even though you love it, we are going to give you some ideas here that you can talk with your pool contractor about. He or she can tell you how much it would cost and, more importantly, how long your pool might be out of commission if you have a pool project started.
You can add a fountain feature, a grotto, rock waterfall, sunshelves or even a swim up spa. There are more options that you can do a Google search for or look through your pool contractor's design book to get ideas.
Is It Time To Add A Water Feature?
Keep in mind that adding a water feature may mean adding equipment to run that feature. A waterfall will require enhancements to the mechanics, filtration, a pump system and drainage. Make sure you're budgeting for all of it.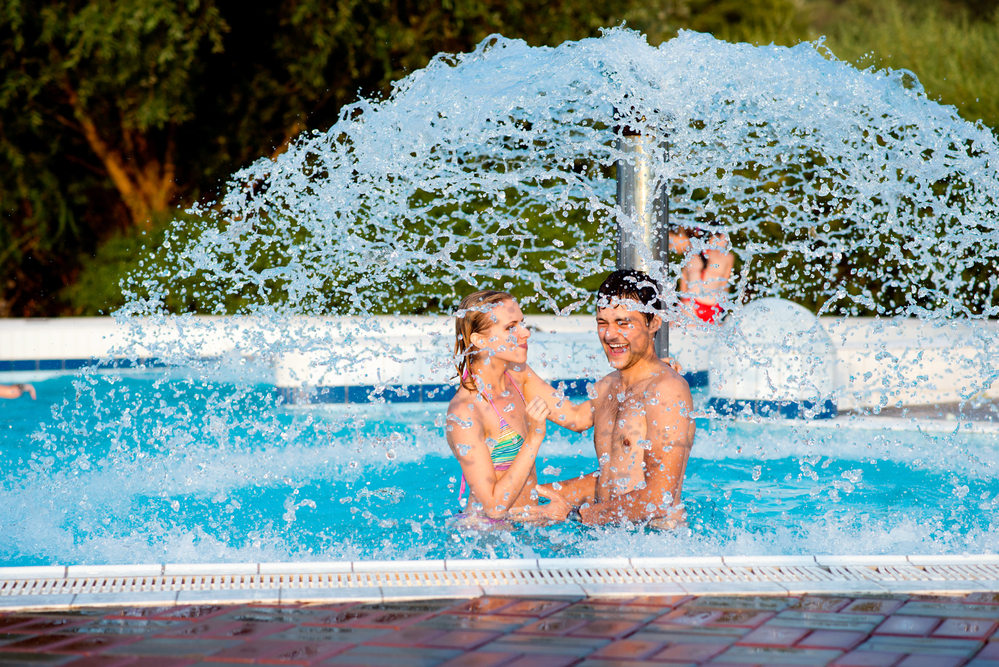 Here are a few ideas of water features:
Waterfall
A slide
Diving board
Grotto
Fire feature — we know it's not a pool accessory but it certainly enhances the aesthetics!
Outdoor shower
Bubblers
Fountains
Pool heater
Sunshelves
Spill over spa
In pool lighting
Use this checklist as a jumping off point when talking with your pool contractor
Will you need to replace or add more equipment to help the new water features function correctly?
Will you lose more water to evaporation if you add a water feature (fountains, for example)
How much do you need to budget for "invisible" parts of the project –necessary, but not visible
Will you need to add additional safety measures with the upgrades?
Give your pool contractor a call, talk about what you'd like to see in your pool and make 2021 the year it happens!