The weather outside is frightful… that is the case for swimming pool owners who live in the north east and in the middle of the country. If you're fortunate enough to live in an area of the country where the sun shines most of the year (hello Arizona, California and others!) you may be using your outdoor living space year round. If you live in an area of the country where the temperatures dip below freezing or the backyard space is covered in snow, you may not think about using the outdoor space once the autumn leaves begin to fall.
Let's change your thoughts and get up and get out into the backyard again! It's time to claim or reclaim use of the backyard space. Hey, 2020 has tossed a lot of things at us this year, so why not turn the outdoor living space and your outdoor living activities on their heads and get outdoors?
Dreaming of a white Christmas? The good news is, you don't have to uproot your family if you live where it doesn't snow. More good news is that if you live where it snows, you can still enjoy your outdoor living space — as long a you're prepared!
Is The Backyard Winter Ready?
No snow? No problem? Fake snow to the rescue!
A winter wonderland starts with snow! If you don't live where there is snow, you need to call on the services of artificial snow! Fake snow means you won't have to bundle up like those with real snow would so take all of these suggestions and base them on where you live!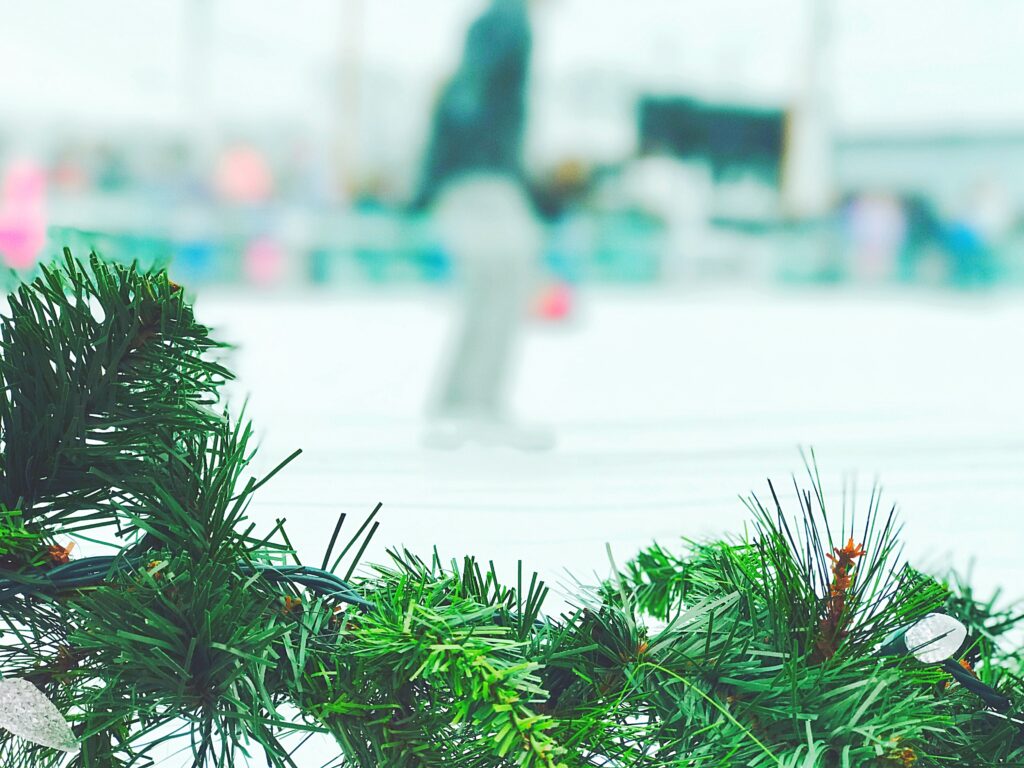 The first thing you need to create a Christmas winter wonderland is fake snow and lots of it.
How do you fake it with snow?
Cheap but effective: Get several rolls of Kodel fiber from an upholstery supply store. Drape this over the roof and spread throughout the yard.
To make it seem more realistic, spray the yard and other outdoor areas with fake snow you can buy at a crafts store. You could even make your own fake snow: Mix baking soda with a few tablespoons of water. Pulse in a food processor until it has the same consistency of real snow. Spread around.
Rent a snow making machine. These can emulate real snow and can blow snow across you and hte yard to make it seem like a true winter wonderland.
If you live where you have real snow, you will want to shovel a place so you can go outdoors in the backyard and have the children run around without being knee deep in snow. Grab your boots, hats, coats and mittens and have fun!
Landscape with winter flowering plants and potted pine trees
Evergreen trees are the only plants that thrive in the winter. There are beautiful plants like:
Witch hazel
Winterberry
Poinsettias
Christmas cactus
Decorate your outdoor living space with these winter-thriving plants and have a decorating party to truly set the mood. If you want, spray some fake snow on the leaves and branches.
---
Add a fire feature and decorate your outdoor fireplace
Hang Christmas stockings. String garland and Christmas lights across the mantle of your outdoor fireplace. Add some pillar candles and burn candles that have holiday scents like pine and cinnamon. Add some pine boughs and other trimmings to make the space picture perfect. Remember if you're hanging decorations you may not want to start a fire as it could be a hazard. If you want to decorate the fire feature you will want to heat the area with space heaters and have heated blankets available so you can stay toasty warm.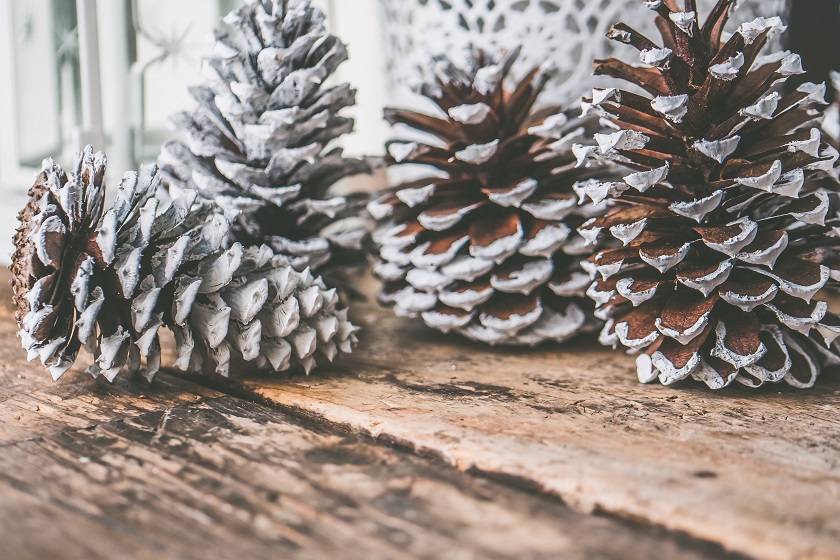 When hosting an outdoor Christmas party add a few thick blankets and offer your guests mittens and hats if they forgot theirs. Make sure you let them know you want to have the party outdoors (this is especially important during the COVID-19 times so everyone stays socially distant and safe.
If you don't have an outdoor fireplace, a fire pit is a great alternative. They come in a variety of designs that would still blend with your winter wonderland theme and keep you and your guests warm when hosting evening Christmas parties.
Talk with your swimming pool contractor and ask for a referral to a landscaper who can construct an outdoor fire feature for you.
---
Make a skating rink
To do this, you need:
A vinyl pool blanket
Some sandbags
Water
Lay the vinyl pool blanket on top of the pool blanket or other cover that can hold water. Drape the edges of this over the sandbags then secure the edges with more sand bags.
When the temperature dips to a consistent at 32 degrees Fahrenheit, add four inches of water on top of the blanket. Be careful when you add the water to make sure that the blanket doesn't pull free from the sandbags.
Let Mother Nature do the rest.
Let your guests know you have a skating rink and they can use it with skates if they have them or they can slip and slide across it with their boots!
---
Light up the night
A winter wonderland theme wouldn't be complete without a display of twinkling lights. Wrap them around the shrubs and trees in your backyard. String them on your roof and, of course, your Christmas tree. Use white twinkling lights intertwined with colored lights for a fun and festive surprise.
Blue and white lights also go well together if you want to move away from the traditional red and green.
Outdoor lights come in a wide array of colors. Which to choose depends on the type of winter wonderland look you're aiming to achieve. If you're going for the traditional and festive winter wonderland Christmas, choose classic colors like red, green, blue, gold and white.
That's it! You're all set. So, go out there and create your own so that you and your family can experience what it's like walking in a winter wonderland.
Adapt your backyard winter wonderland based on whether you're in a warm or a freezing part of the country. There is no reason you can't enjoy the outdoors year -round, especially if you have heaters. If you have a hot tub, there is even more reason to take advantage of the outdoor living space and extend your "summer" lifestyle!