June 21 is the official first day of summer, but in many areas of the country, it's felt like summer for a few weeks now. In Arizona, we know our pool-loving friends have already had several days of triple digit temperatures to content with.
Did you know though that July is National Picnic Month!? We knew that Independence Day aka 4th of July, was a big part of July as that is the day for friends, family and pool parties with the day capped off with fireworks displays that have everyone ooohhing and aaahhhhing.
If you have a swimming pool we bet that you are already planning your July 4th pool party. How, though will you celebrate National Picnic Month? Truly, if you have a pool there is no reason to stop at a party just on the 4th, is there?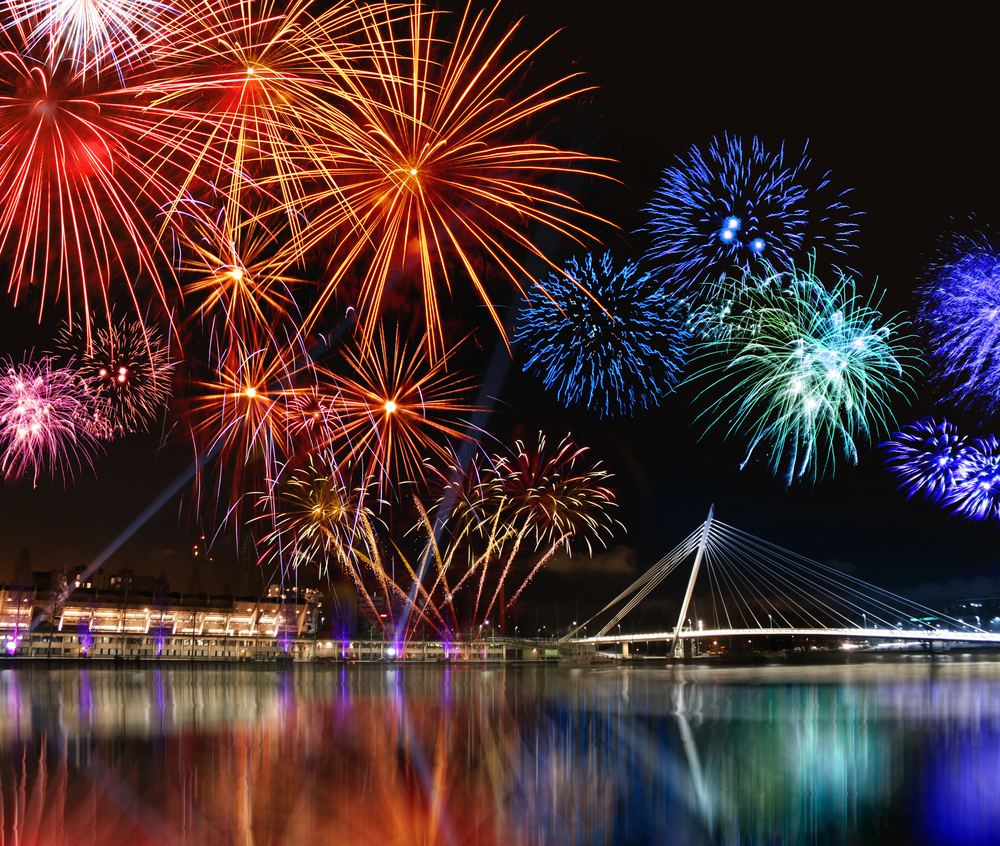 It's National Picnic Month In July!
August is known for the Dog Days of Summer, but now that you know July is National Picnic Month, what will you do with your friends and family to celebrate from the first to the thirty-first? From a small family dinner after a day at work to a weekend full of friends and family from far away, a picnic is a great way to have a meal. No matter what meal you're eating, take your plate out of doors and even breakfast becomes a relaxing, more delicious time spent together.
What do you need to have a picnic?
The essentials for a picnic include:
Good food. This could be a full on three course meal or a peanut butter sandwich or even a cheese, cracker and fruit platter. There are no rules for the type of food you have at your picnic.
Friends and family
A place to sit. Whether it's lawn chairs, a picnic table or a blanket on the grass, a picnic is a cost effective way to enjoy a meal.
Toss in a backyard swimming pool and you have amped up a simple outdoor meal to a full on fun memory-building time.
Here are some picnic ideas
Grilled foods
Salads
Fruits
Desserts
Summer beverages
Veggies and dips
Chips
Pickled foods
Fun picnic games
National Picnic Month History
One of the greatest joys many families experience is eating outdoors. Even the most fincky of children will find their appetite when they're sitting on a blanket on the grass eating a meal! Families who live in the snowy and colder climates truly appreciate the warmth of summer and sitting outside eating.
Everyone wants to escape the indoor kitchen and the drudgery of cooking over the indoor stove or running an oven in the heat of a summer day. Grilling up foods removes the need to cook indoors for several months of the year.
Here is the history of that simply joy of the picnic.
In 1692 it was believed that Tony Willis coined the word "picnic." From that time the word and action of a picnic has lead to our enjoying cooking and eating meals out of doors.
Picnics range from simple family dinners to large multi-generational family reunions and everything in between.
How Will You Celebrate? 
The beauty of picnic month is that you don't have to have a big plan! Call a few friends and say, "hey, we're having a pool party and a picnic. What to attend?" They will likely offer to bring something — a dish to pass — and viola you have a picnic and a pool party underway with no muss, no fuss.
Here are simple picnic foods 
Classic Burger
Burgers and cheeseburgers are a mainstay on any outdoor barbecue party, as are hot dogs. Use high quality beef, grill to perfection and enjoy!
Ingredients
1 ½ lbs lean ground chuck with 20% fat content
OR invest in a prime cut of burger to amp up the delicious factor
Salt and pepper to taste
4 slices American, cheddar cheese, Swiss or your favorite cheese if your guests want a cheeseburger
4 hamburger buns split crosswise
Directions
Preheat grill to high heat if you're using a gas grill. If you're using a charcoal grill, heat the coals until they glow bright orange and ash over.
Divide the burger into 4 equal portions, about 6 ounces each. Form into a ¾-inch thick burger patty. Season both sides with salt and pepper.
Place burger on the direct side of the grill. Cover and grill about 3 minutes or until the burger patties are golden and slightly charred on the first side. Flip the burgers and grill for another 3 minutes. If your guests want them well done, cook a few more minutes.
Place cheese on top of the burgers and let it melt.
Place the buns on the indirect side of the grill, cut side down. Cover and grill for another minute to melt the cheese and toast the buns.
Remove the burger patties and buns from the grill.
Give your guests an array of condiments ranging from mayo, ketchup, mustard, pickles, relish, etc.
Serve immediately.
Hot dogs with Coney sauce
6 ounces of burger (for the Coney sauce)
Eight hot dog buns. Lightly grilled
Directions
Heat a large skillet over medium-high heat. Cook and stir beef in the hot skillet until browned and crumbly, 5 to 7 minutes; drain and discard grease. Add chili sauce, water, chili seasoning, mustard, Worcestershire sauce, and onion powder; bring to a boil. Reduce heat and simmer until Coney sauce is thickened, about 30 minutes. You can cook the Coney sauce on the grill so you're not stuck in the kitchen. Another option is to put the Coney sauce ingredients in a crock pot and let it cook until the party starts. 

Grill hot dogs on the grill until done.

Place 1 hot dog in each bun and top with Coney sauce. (AllRecipes.com)
Our favorite Macaroni Salad
Ingredients:
1 (16 ounce) package macaroni
4 eggs (hard-boiled)
1 cup mayonnaise or salad dressing
1/2 cup sour cream
1 teaspoon salt, or to taste
1/4 teaspoon ground black pepper, or to taste
1/4 teaspoon ground mustard
1 carrot grated
2 tablespoons sweet pickle juice
1 cup celery, chopped
1 diced tomato
Sprinkle paprika on top
Cook noodles until al dente. Rinse cooked noodles in cold water, set aside until cooled. Add in all ingredients except for eggs and paprika. Slice eggs and arrange on top of Macaroni Salad, sprinkle paprika on top. Enjoy!
Our favorite Picnic Beverages 
Peach-Ginger Iced Tea
Mash 6 canned peach halves with 1 1/2 cups of the juice, 1/3 cup sugar and 1 tablespoon grated ginger in a pitcher.
Add ice and 6 cups cold English breakfast tea.
Strawberry Limeade
Make simple syrup: Dissolve 1 cup sugar in 1 cup water in a saucepan over low heat; let cool. Combine with 1 cup lime juice, 2 cups water, some frozen chopped strawberries and ice.
Go-To Margarita
Shake 3 ounces tequila, 2 ounces lime juice, 1 ounce simple syrup (Make simple syrup: Dissolve 1 cup sugar in 1 cup water in a saucepan over low heat; let cool.)  and ice in a shaker.
Strain into an ice-filled glass. (Recipes FoodNetwork.com
Grilled Lemon Lemonade
Slice lemons in half and place, cut side down on the grill. Grill until warmed through and sporting grill marks.
Skewer and place on top of a glass of your favorite lemonade. Your guests can squeeze the grilled lemon into their drink to add a more lemony flavor.
Our favorite Picnic Snacks
Pick up bags of chips and pretzels.
You can also grab some of your favorite veggies — potatoes, zucchini, sweet potatoes, etc. and make your own "chips." Slice the veggies thin, toss in olive oil, spread on a baking sheet, sprinkle with salt and pepper and bake at 350 degrees until crispy — about 30 minutes.
Purchase chip-dip or grab sour cream or greek yogurt and mix in dill, or dried onion soup, mix it up. Chill. Enjoy.
Cut up veggies and have them available for dipping.
Watermelon Fruit Salad Bowl
One large, perfectly ripe watermelon
Half of a small cantaloupe
Half of a small honeydew melon
Two cups of red grapes
Half a can of pineapple chunks (optional)
Two cups of strawberries and/or blueberries
Slice melon in half, scoop out the melon and use the shell to hold the fresh salad. Use a melon baller for the cantaloupe, honeydew and watermelon. Chill and enjoy!
Our favorite Picnic Activities
Swimming pool.
Purchase some in-pool games, some pool noodles and rafts. Have buckets poolside to hold sunscreen for your guests. If you have a kiddie pool available, set it up poolside and fill with sand and beach toys for those children who don't want to swim.
Out of pool activities.
Set up a Nature Scavenger hunt. Look at items around your yard and put them on a list for your guests to find: Leaves, twigs, you can hide various items around the yard, a four leaf clover, and more.
Croquet and bocce ball are always favorites for when you're not swimming.
How will you celebrate National Picnic Month?