Intrepid grillers will be out there no matter what the weather. For "fair-weather" grillers though they wait until spring or summer to pull out the grill and serve their families food with those amazing grill marks on it. Many grillers or backyard chefs find some of the enjoyment of grilling is from showing off their techniques, taunting their friends into a grill off and offering their insight on the "best" way to grill a steak.
Is there a type of grill or type of fuel that beats all others? Depends on who you ask! Here is some insight into grilling and all grilling related items for your summer reading — while you're grilling a burger!
Kick-Off Summer 2021 Grilling Season
Let's talked grills because it's estimated that close to 80% of all Americans own a grill or smoker. Which one is best? Or which one is best for which type of meat or food? It's hotly debated!
Wood grills can be open fire pits to campfires. The wood you burn, according to purists, should be natural hardwoods that have been naturally dried. Woods like mesquite, oak, fruit tree wood and hickory burn quick but they impart a subtle flavor. Cooking over a wood fire is not a quick endeavor and you may still need to use a backup fuel source, like charcoal. Maybe not convenient but it is authentic.
Pellet grills – this is a combination of food grade wood pellets – to impart flavor and be used as fuel. Pellet grills require a power outlet to keep the internal fan running and the pellets burning. Some say pellet grills are unmatched for slow cooking grilling goodness.
Lump or briquette charcoal is an easily accessible alternative to hardwood. The charcoal is made up of wood, but offers less smoke and very little ash. Briquettes are manufactured from wood byproducts – that means there could be additives you don't want to ingest. However, they burn better and longer – say some grilling purists.
Gas is a quick and easy way to grill. However, if you're a "true" griller, you probably don't think that pushing a button to start the flame is how grilling should be done. Gas grills offer precise temperature control, they are affordable and convenient. A gas grill won't impart the definitely grilled flavor you'd get from wood or charcoal.
City dwellers find themselves using electric grills because open flames are against the law. These grills have flat tops and grill pans and do have grates so you can get those much desired grill marks.
Smokers – while you're not out there getting grill marks on the foods you're cooking, you are putting meat into the smoker to cook low and slow (think Kansas City barbecue low and slow. Yum!) You can buy flavored pellets and different types of wood to impart unique flavors.
Let's try out your grill master skills with these options.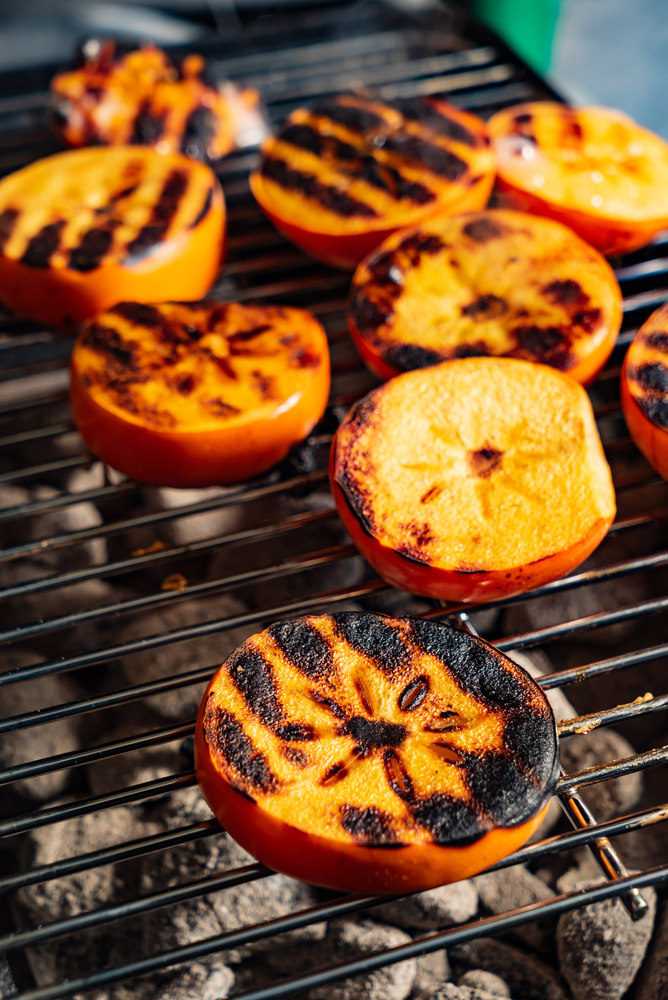 Burgers and hot dogs. Traditional. Delicious. Simple
Steaks – the ways in which you can marinate, season, dry rub and cook are as varied as the people who cook them.
Fish is delicious on the grill.
Don't forget the grilled veggies. Brush them with olive oil, salt and pepper and grill.
Fruit is delicious grilled. Cut it, spread honey and sprinkle with cinnamon – if you'd like) then grill until soft. Serve with ice cream.
When you're thinking of sides, think of Cowboy Grilled Beans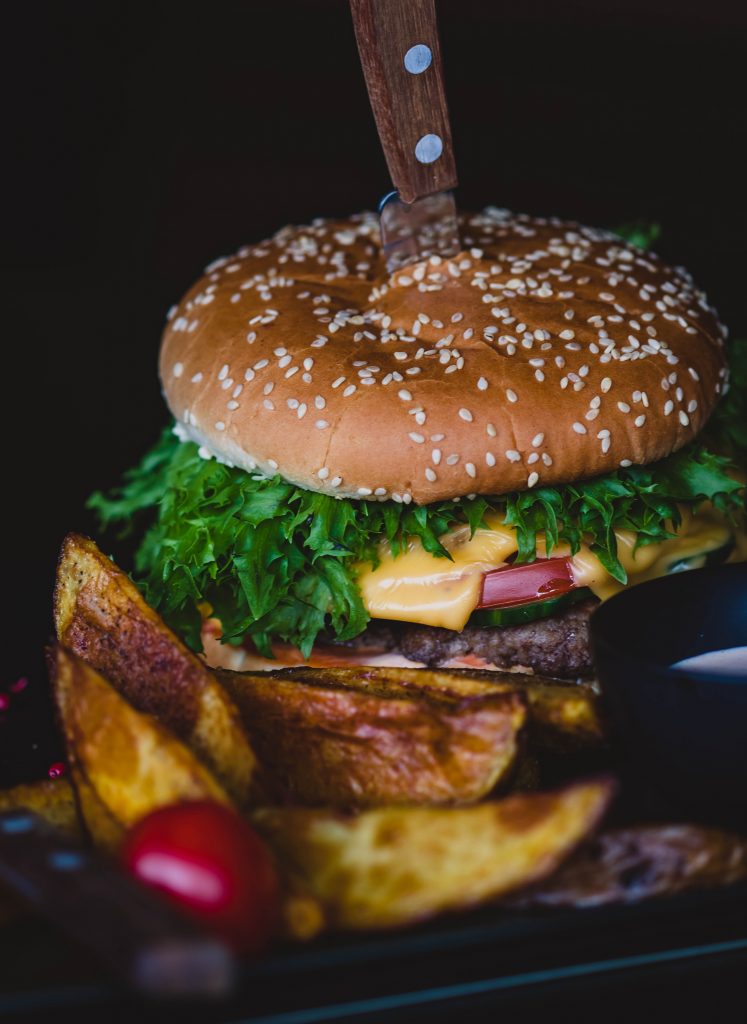 Large onion cut into half inch thick slices
Chiles to taste – poblano, jalapeno, Hungarian wax peppers. Toss them on the grill to add a unique smoky flavor to the beans
Splash of olive oil
5 slices of thick cut bacon, chopped. Or grill the bacon and crumble it into large pieces into the beans
2 cans of pinto beans and Great Northern beans, drained and rinsed
1 can of water (from the beans)
½ cup of ketchup or barbecue sauce
¼ cup light brown sugar
2 tablespoons each mustard, molasses, chili powder
Kosher salt to taste
Fresh ground black pepper
Splash of apple cider vinegar
Mix the ingredients in a dutch oven or other thick bottomed pan that can be left on the grill to cook the beans thoroughly. Cook over a low heat, stirring occasionally until the sauce has thickened and the beans are softened.
Burgers and hots and beans are a delicious summer combo. Although there is nothing like a juicy grilled steak and a side of beans. Honestly there are very few foods that aren't better grilled and eaten outdoors!