When it comes to Memorial Day and summer picnics there is nothing better — and better tasting than food cooked on the grill, right? When you consider that Memorial Day is considered the unofficial kick off to summer then you know that the grills across America will be fired up to cook up hot dogs, hamburgers, steaks, chicken, fish, tofu and veggies.
While charcoal and gas grills and outdoor smokers are the most popular ways to cook up food, there are other types of grills that impart different tastes, textures and cooking experiences.
Memorial Day Alternative Grilling Techniques
Dual Fuel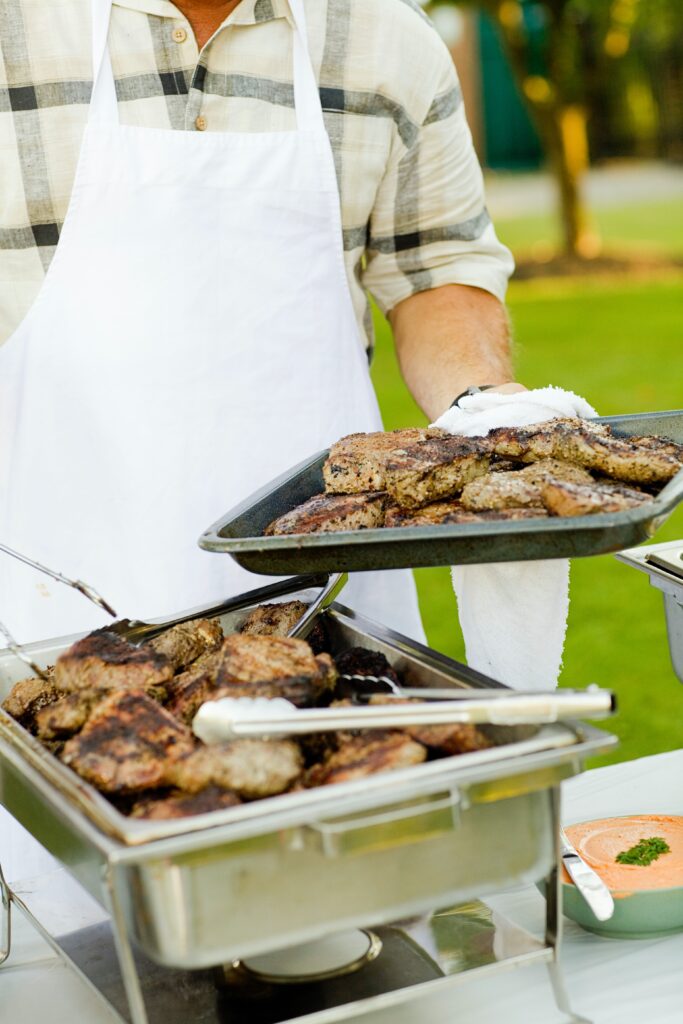 Dual fuel grills provide a way to get the taste of outdoor grilling whether you enjoy cooking on charcoal or gas grills. When cooking on a gas grill, the food cooks more quickly. Charcoal lends that low, slow smoky flavor to foods and if that's what you love, but others in your family love gas grills, what can you do?
Try dual fuel
This type of grill takes into consideration the potential "shortcomings" of the gas and charcoal grills and gives you the option of your favorite in one cooking platform.
Dual fuel grills let you start grilling your food on the gas side while waiting for the charcoal to get to the ideal cooking temp. Once it's achieved, transfer the food over and get that delicious taste along with the prized grill marks.
You can get a good dual fuel grill for about $300 with higher end grills running about $500. Because you're getting two grills for the price of one, it is a good investment.
Some feel the grilling area is a disadvantage and that may be if you're feeding a large crowd and the charcoal side isn't at optimal cooking temps.
Electric
If you're a grilling enthusiast you may walk away from the idea of cooking on an electric grill — we get it, but we wanted to give options!
Safety is a factor with an electric grill — no gas or charcoal flames. No flare-ups from juices from the meat you cook hitting the burners because there is no open flame. You won't run out of propane because as the name suggests, these are run by electricity. You will need to find a place to safely plug the grill in. A disadvantage is if you have an electric grill and the power goes out, you can't cook meals as you cook on a dual fuel grill.
You can use an electric grill indoors or outdoors. You might get grill marks with an electric grill but you certainly won't get that distinctive just grilled taste you do with a traditional grill.
Infrared
The newcomer to the grilling field are infrared grills. They use gas as a fuel source and are equipped with an infrared heating element that's located in between the grill grates and flames. The way an infrared grill works you want to take a step back and know that traditional gas and charcoal grills cook food by heating the grill grates and the air surrounding the meat. This is why grilled foods have that wonderful smoky flavor. But continuous heat around the meats can dry it out if you don't use high quality meats and keep an eye on them during the cooking process.
Infrared grills help keep the juices trapped and the meat juicier. Infrared grills heat quickly. The average time it takes for an outdoor infrared grill to heat up is three to five minutes, compared to the 10-minute waiting time for a standard gas grill or the 20-minute waiting time for a standard charcoal grill.
The price of an infrared grill is one of the biggest drawbacks because they start at around $1,000.
Is this the year you try out a different type of grill or are you happy with your traditional grilling methods?