Do you want to host a Memorial Day picnic that your friends and family will be talking about until you host it again next year? Of course you do! Is there any "law" that states you need to serve up burgers and hots every Memorial Day? Of course not! Yes, that may be traditional picnic fare, but this year, shake things up — you can always go back and serve hamburgers and hots at your next get together.
Whether this is a Memorial Day picnic or a Mother's Day get together, we'll bet your guests will be salivating at some of these sides and grilling offerings you're putting on the table.
Memorial Day Grilling Recipes Sure To Please
One of the things that women love about grilling a meal is that they usually aren't involved in the grilling! Men love to take a turn at the grill and show off their griling prowess to the other men in the family. Now we don't want to stereotype, but in our families, it is the men who take charge of the outdoor cooking.
Here are some unique ideas for your next family get together and barbeque
Serving up the drinks
A Bloody Mary is delicious but what about a Smoky Mary? Ever heard of that? We hadn't until recently and now we are hooked!
The biggest twist on this drink is that you grill up tomatoes before adding them to the drink. You can grill enough tomatoes that you can put them in a blender and puree them until they're thin enough to add to your drink. You will thank us for this tasty difference!
 Smoky Mary
Ingredients for your Smoky Mary
Three cups of canned tomato juice, unless you want to grill tomatoes, puree them and use that as your tomato juice
One cup of vodka or gin
The zest and juice of one lime and slices of lime for garnish
One tablespoon of freshly grated or jarred horseradish
One tablespoon of your favorite hot sauce (Frank's is fine)
One tablespoon of Worcestershire sauce
Four stalks of celery heart with leaves attached
Three tablespoons of your favorite dry barbecue rub
Ice cubes
You can mix all of the above (except for the lime garnish and celery stalks) into a communal bowl and add ice. For a drink that isn't watered down, freeze tomato or Clamato juice in ice cube trays and use that for the ice in the bowl.
Heat your grill or smoker.
Slice tomatoes, salt and pepper and drizzle with olive oil
Place sliced tomato halves face down on the grill on indirect heat
Grill until soft.
Place in blender and puree. It's a personal choice whether you remove the skins or not.
Moisten the rims of your glasses with the cut lime. Dip the glasses into the barbecue rub (or your favorite celery salt or spicy dry rub) Put ice cubes in the glasses. Add the grilled tomato puree into the communal bowl, mix it up, then pour into the prepared glasses.
Garnish with a celery stalk. You can even make it more fancy by adding a toothpick filled with olives, black or green, small chunks of cheese or a small pepperocini. Enjoy!
 Spiced, Iced Coffee (for those who want a non alcoholic choice)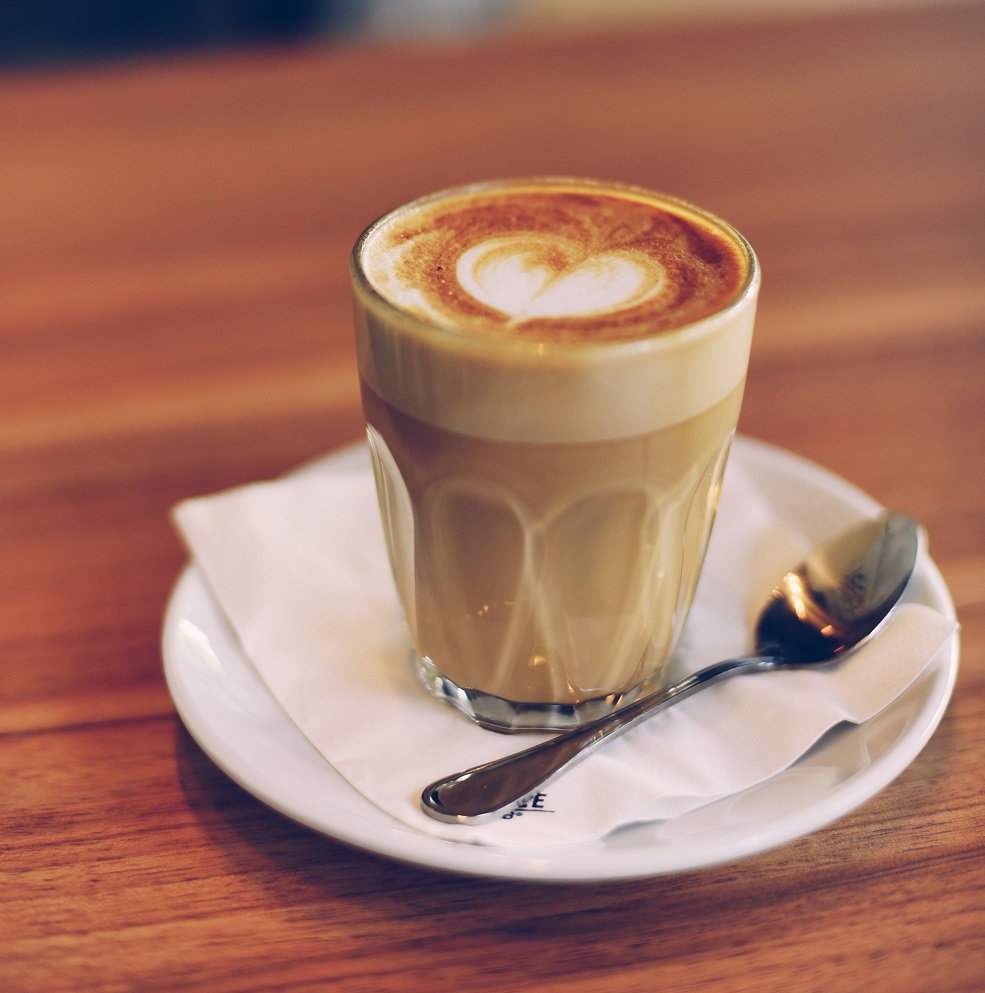 Brew a pot of coffe (it's best the night before so it can thoroughly chill and you can add spices to steep overnight)
Ingredients:
A pot of brewed coffee (six to eight cups)
Six cinnamon sticks
Four pieces of star anice
One quarter cup sweetened condensed milk
Coffee flavored ice cubes (freeze brewed coffee in an ice cube tray)
To make: 
Put cinnamon sticks, star anise and sweetened condensed milk into a pitcher. Cool and let flavor infuse overnight.
To serve: 
Strain out the cinnamon sticks and anise. Fill glasses halfway with coffee ice cubes. Pour spiced coffee mixture over cubes. Serve with a cinnamon stick. Cooling and delicious!
What is a lunch or brunch staple that isn't a burger or hot dog? How about serving up a Grilled Veggie Frittata? A frittata on the grill? Yes!
Grill up the veggies you want in your frittata to add to your egg mixture and enjoy!
Ingredients:
Eight ounces of asparagus stalks. Trim and cut into one inche pieces
A small zucchini cut into slices
A small yellow squash cut into slices
A red and green bell pepper, seeded and sliced
Four scallions, trimmed and cut into crosswise slices
Two tablespoons olive oil
Eight large eggs
One half cup half and half
One and a half cups of grated parmesan cheese
Three tablespoons of fresh herbs — dill, tarragon, parsley, sage, basil — whatever you choose
Two tablespoons butter
Salt and pepper to taste
To make:
 Preheat the grill
Put the veggies in a mixing bowl, toss with the salt and pepper and olive oil.
Place veggies in a grill basket and place on direct side of heat for about five minutes, then set on indirect heat. If you'd like, cut some of the veggies into larger, more grillable pieces, and cook them directly on the flames. Cut after cooking. This will add a unique grill mark look to the food.
 In a large mixing bowl, beat the eggs, half and half and one cup of the grated cheese, herb mix and some salt and pepper
Whisk until combined
Add the grilled veggies and mix
Melt butter in a cast iron skillet on the gril, add the eggs and veggie mix and cook without stirring for about two minutes. Check that the bottom is getting browned.
Transfer pan to indirect heat side of grill. Close the lid and grill for about twenty minutes or until the frittata has set. If a knife inserted into the center of the frittata comes out clean, it is done.
Remove the pan from the grill, let it rest for a few minutes. Sprinkle on the remaining grated cheese before you cut into wedges and serve.
Okay, we did say not to serve burgers because you want something more unique, but we think you'll agree that Eggs Benedict Burgers are great for a brunch and are vastly different!
Eggs Benedict Burgers
 Ingredients for the hollaindaise
Three large egg yolks
One tablespoon water
One stick unsalted butter
Juice of one half a lemon
Salt and pepper to taste
Ingredients for the burgers
 One pound lean ground beef
Worcestershire sauce
Salt and pepper to taste
You'll also need:
Three eggs, fried or poached
Three English Muffins
To make the grilled maple bacon
Ingredients:
Twelve thick slices of bacon
One third cup pure maple syrup
One cup brown sugar
Directions to make the bacon:
 Preheat grill to medium heat
Cover a baking sheet with foil
Lightly oil a wire rack
Brush the bacon slices with maple syrup
Press the coated bacon in the brown sugar on both sides
Arrange bacon slices on the wire rack
Place rack on indirect heat
Grill for fifteen to twenty minutes until bacon is browned and sugar is carmelized
To make hollandaise sauce:
Put a cast iron pan on the grill and fill with water
Whisk egg yolks with water until mixture thickens
Remove from heat and stir in lemon juice
Season with salt and pepper to taste
Place the sauce in a double boiler on indirect heat and whisk occasionally until sauce becomes thick
To make burgers:
Mix burger with salt, pepper and dashes of Worcestershire sauce
Divide mixture into three portions
Form into a patty
Grill four to five minutes per side until desired doneness
Remove from grill and let rest
Place English Muffins, crust side down on the grill and let them warm.
Remove from grill and place on a plate. Place a burger on the muffin, lay four strips of bacon, a cooked egg and add a dollop of hollandaise sauce.
Enjoy!
For Dessert
If you want a delicious, light dessert slice peaches in half, slice pears or apples in half and/or grab some pineapple slices. Grill face down until the fruit is soft and the grill marks are visible.
Flip over and serve with a scoop of vanilla ice cream and a drizzle of honey.
Yum!
What's on your Mother's Day or Memorial Day menu?