Are you house hunting and are looking not only for the home of your dreams but the yard space of your dreams… well the yard space to allow you to fulfill your dreams of having a swimming pool? You don't need to have acres of land or even a lot of land — actually. With planning and working with a swimming pool contractor who understands what you want, there is really no yard that is too small for a swimming pool.
Will you have to give up a few luxuries if you have a small pool? Maybe, but then you will have a pool and it's the water filled structure itself that you are really yearning for, right? Don't give up on your dream of a pool and don't think you need to have an Olympic sized pool to enjoy yourself.
No Yard Is Too Small For A Swimming Pool…Really!
Make use of all the space you have available by choosing a unqiue pool design. Here are other benefits of a small pool.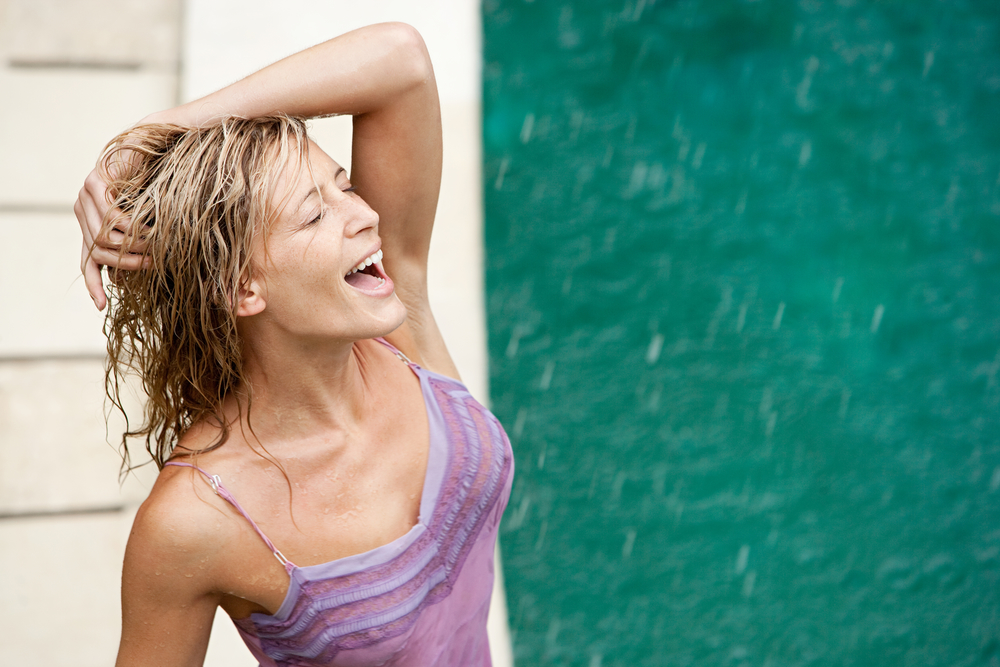 It's more intimate! Whether you're in the pool along or with your significant other, a smaller pool makes it a more intimate experience. That being said, there is no reason you can't have a pool party even if you have a small pool. Maybe your guests will have to take turns, in the pool, but that's all right!
Add an accessory like a fountain or waterfall to give the pool a feeling of being larger than it is.
Construct the pool creatively. Tuck it into a corner. Place it by the house or in an area of the yard that you don't use because it's oddly shaped.
Don't forget to plan for outdoor living space around your pool — you will definitely want to relax poolside. Consider building your pool half way under a cabana or gazebo to make even better use of the yard AND get the benefit of shade.
Lap pools are ideal for exercise and for family fun.
If you have an oddly shaped or landscaped yard you may want to consider a gunite swimming pool as it is better able to conform to a space.
Give your swimming pool contractor a call and let him know how much money you have to spend on your pool. Invite him or her over to your home and have them look at the property and give you unique ways to incorporate a swimming pool. If you're shopping for a new house, you may want to have a pool contractor come with you and let you know how and where you could place your pool if you buy the property.