What does a backyard and especially, a relaxing backyard mean to you? Does it mean just seeing the pool and the pool deck? Do you want to see trees and shrubs and greenery? Do you want the option of moving plants and trees from place to place?
If you said, "yes" or "maybe" to all or any of those questions, we have some ideas for how greenery can really liven up the swimming pool space. When you choose properly it can be amazing. If, however, you don't choose wisely you could have a yard full of bees or ants or falling leaves and sap. No one wants that!
We have put together a few ideas and options for how to landscape your backyard and pool space for maximum relaxation and appeal.
You will also want to take into consideration:
How much time you want to spend landscaping
How much water you want to use
Will the plants and shrubs survive pool water splashout?
Do you want permanent planting or potted plants you can move when the mood strikes
Do you want plants that are not only beautiful but offer shade and even protection from mosquitoes or even offer up some herbs for your poolside dinner?
Planting For Backyard Relaxation & Beauty
No matter what you want, we have landscaping ideas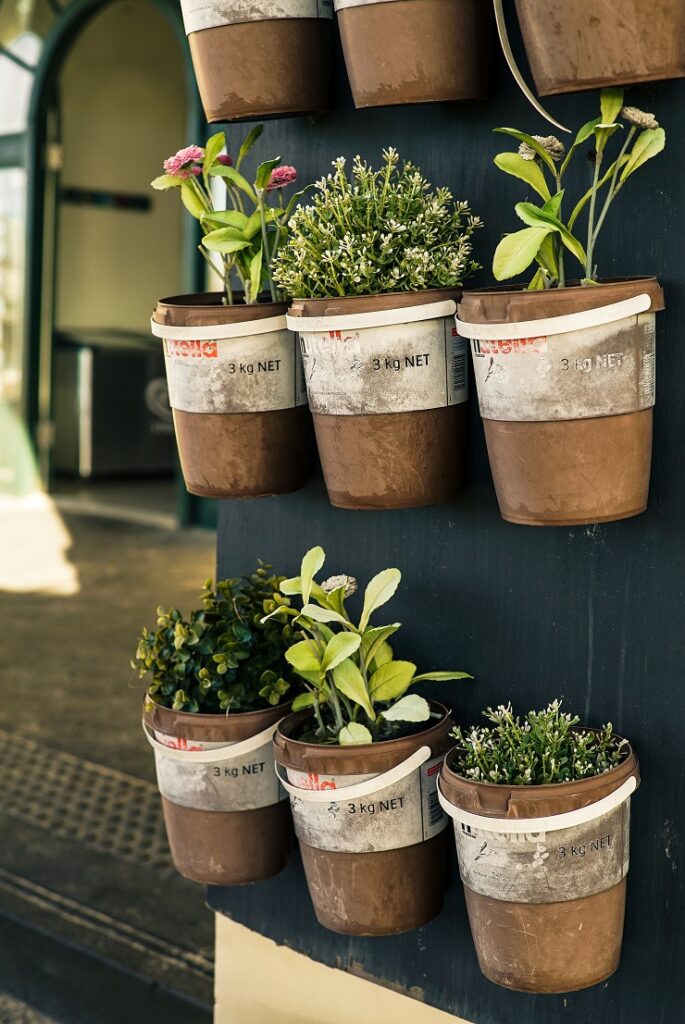 Grasses – ornamental and for greenery can add intrigue and appeal to the poolside space. Ornamental grasses offer movement with the breezes and require little water. There are ornamental grasses that come in unique colors and have feathery fronds that are beautiful and functional. Ornamental grasses can also form a privacy barrier and could even act as a small windbreak.
Potted plants allow you to move them around if you want to create a different look, feel and mood poolside. Potted plants also offer you more options because you can invest in potted plants that may not be native to where you live and that might survive even in areas they may not thrive in if they were in the ground.
Shrubbery. These plants offer privacy, act as windbreaks and come in unique colors, shapes and leave texture. There are even flowering shrubbery that add aesthetic appeal, too. Shrubbery is typically easy to maintain and won't usually get unruly!
Beautiful and hardy succulents. You don't need to live in desert areas to make use of beautiful and unique succulents. These plants can be planted in pots or poolside in a garden setting among the ornamental grasses. Succulents don't require much water and very little maintenance. The draw of succulents is the colors, sizes, flowers and shapes of them. They are beautiful alone and with other plants.
Trees lend beauty and shade. Trees, however, can have creeping roots that could damage the pool structure and/or the plumbing so you need to plant wisely. Also look for plants that won't drop sap or shed too many leaves into the pool water or you will be spending much of your time skimming leaves. Dwarf trees or dwarf fruit trees add beauty and fruit!
Herbs and natural bug repellant plants. If you're planting you can look into herbs that you could use for your poolside meals or those that could help protect you from mosquitoes! Citronella, basil and geranium around the pool can protect you from bugs. Other herbs – the ones you like the best for flavorful meals – can be planted poolside or in pots.
Keep in mind that no matter what you plant, follow the instructions on whether the plants need full sun or partial sun and how often they need to get watered. You don't want to make an investment only to have them shrivel up because of lack of care!
Give your pool contractor a call and talk landscaping with him. Let him or her know your budget and why you're looking to landscape and what you hope to plant.