Planning a swimming pool party is one of the joys of being a swimmng pool owner. You don't even have to do a lot of planning — have pool, have party is the way many pool owners think. You can host friends for a simple day of hanging out around the pool and having a cook out or you can go all out and plan a themed pool party.
If you love throwing a party and are looking for ways to bring your next pool party to even higher levels and have your next party be the talk of the town, we have some ideas for you to try out. Try out these party ideas, complete with our how-to ideas to try on for size and to mix and match to make your party truly unique.
Many people who throw parties do so with a theme in mind. A theme makes it easy to plan a menu, decorations, invitations and it takes a simple party up a notch to a themed party.
Pool Party Ideas And Themes To Consider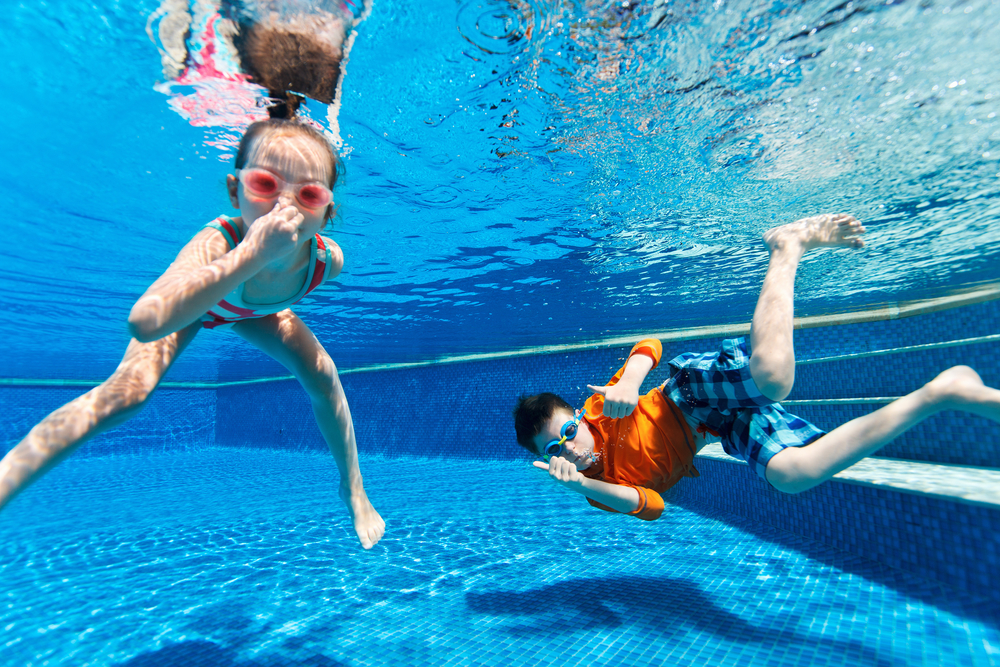 Host a "drive in" movie night. Grab a projector (you can rent them), hang a white bedsheet and project the movie onto the sheet for a drive in movie feel. If you have a large screen television, or more than one, bring them outdoors and play the same movie on the big screens so no matter where your guests sit they can watch the movie.
Guests can watch a movie from the pool or from lounge chairs or from floating rafts in the pool. Don't forget to have popcorn and other movie snacks available. Have some coolers with ice in the backyard so guests can grab a cool drink — have adult and child beverages on hand.
A luau is always fun and it's a popular theme. Go to a dollar-type store or your local craft store and pick up some tiki torches, leis and pineapple decorations. Ask your guests to wear their most colorful Hawaiian print clothing. You can even pick up grass skirts that guests can wear over their clothing so they can dance to your Hawaiian-themed music.
Serve grilled pineapple, pineapple chicken and ham or go all out and host a pig roast! Rice, fruits and vegetables are great side dish ideas. Don't forget to serve drinks in coconuts, carve a watermelon and use that as a serving dish for the various fruits you're serving.
 What could be more authentic than a beach party? Guests get comfortable in swim suits and flip flops and floppy straw hats (you can pick up flip flops and floppy hats for everyone at a local party supply store. Grab a few kiddie pools — fill a couple with sand – one to keep dry and one to wet so kids can make sand castles and play with shovels and pails.
Toss some inflatable beach balls and plastic sailboats in the pool for everyone to play with.
On the menu: hot dogs, hamburgers, chips, dip, corn on the cob, cut up veggies. Toss some drinks on coolers and viola — beach party ready!
Girls night out. Invite your girlfriends for a night of soaking in the hot tub, swimming in the pool by candle light or in-pool lighting while enjoying cocktails. Hire someone to come and offer the "girls" a mani-pedi.
Keep the menu light — veggies, dips, hummus, mini sandwiches and top it off with decorated mini cupcakes.
Choose your favorite music and dance and laugh the night away!
Guys night out. Hey men, invite your friends over for a day of sports on big screen televisions in the backyard, beer, grilled meats, chips and dip — no veggies for you! Swim. Kick back and enjoy a few beers. Eat. Watch sports — what could be better?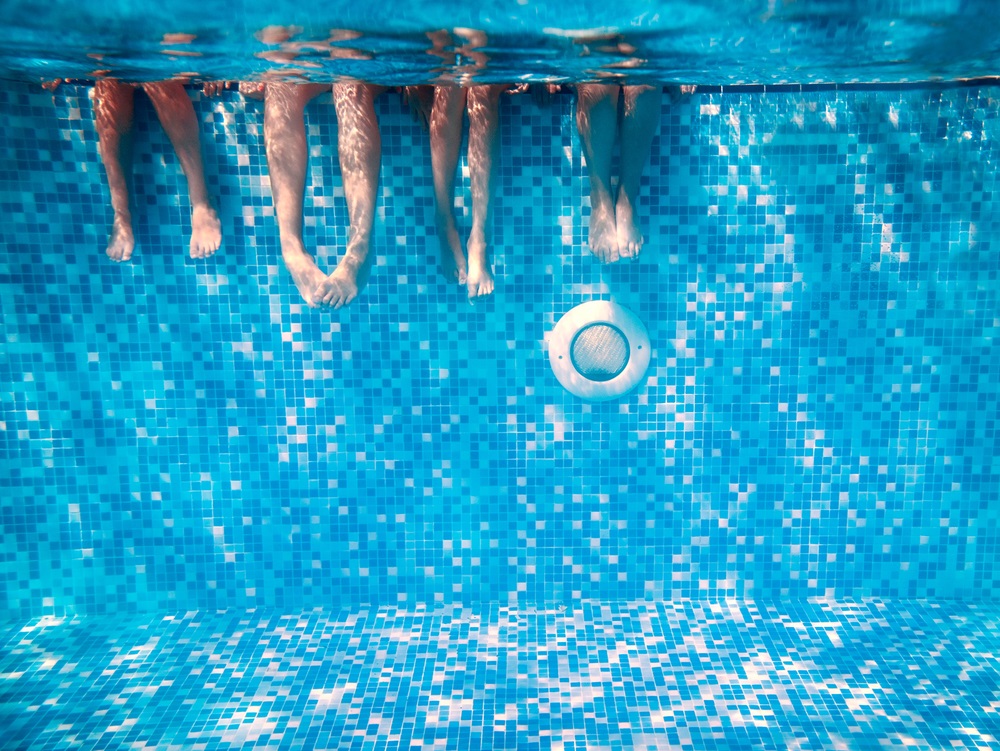 Kids' pirate party. You can host a treasure hunt for the children. Give them a treasure map when they arrive and let them follow the clues to the treasure chest. Deliver the invitations, rolled up, in a water bottle (get it, message in a bottle!)
Give the kids an eye patch, fake sword, pirate hat, beaded necklaces and other pirate themed toys like gold coins and small toys they can dive into the pool to retrieve. (Make sure there is an adult in attendance poolside at all times to keep the children safe).
Decorate with pirate themed tableclothes and beach towels, skulls and crossbones and toss some gold coins on the tables, too.
 Make the food be easy to walk around and carry and munch on — hot dogs and hamburgers, chips, dip and frozen popsicles.
Tips for an enjoyable pool party for everyone.
Make sure the guests have somewhere easily accessible to change into and out of bathing suits.
Have extra towels on hand
Grab some flip flops and have those for anyone who needs them
Get a plastic pail and fill with sunscreens and lip balms.
Use only plastic cups poolside — you don't want any broken glass.
Invest in pool noodles — they are fun for everyone.
Have places that are shaded so when people aren't in the pool they can relax and get out of the sun.
If guests ask if they can bring anything or help in any way, say "yes!" it will help you to relax and better enjoy the party
If the party is an adult one and your guests are imbibing, make certain you take away car keys and have space available for guests to spend the night. (Stock up on breakfast foods just in case this happens!