How safe is your swimming pool? Chances are you have a pool safety fence because that is a requirement where you live. Chances are you have a swimming pool cover because that makes sense to help keep the water cleaner, but is it a safety cover?
Being a swimming pool owner brings with it a lot of responsibility to keep everyone in the home safe, everyone who visits the home safe and even wildlife or the neighbor's children who slip into your yard safe. Owning a swimming pool has a responsibility that comes with it that extends beyond the pool when you're swimming in it. You need to consider all pool safety aspects even when you're not swimming.
It only takes a second for a curious child or playful pet or nosy wildlife who is seeking water to get lured toward and into the pool and a tragedy can quickly occur. It's because of the unknown that many municipalities require self locking fences and gates for all swimming pool owners.
Don't forget that it seems we live in litigious times. No one wants to end up on the wrong side of a lawsuit and, in fact, if there is an accident you may have no choice but to defend yourself against a lawsuit filed by a friend's insurance company.
Unintentional drowning occurs ten times a day in the United States alone. You never want one of those ten to be someone you know and love, especially since out of those ten, two are children who are younger than fourteen-years-old.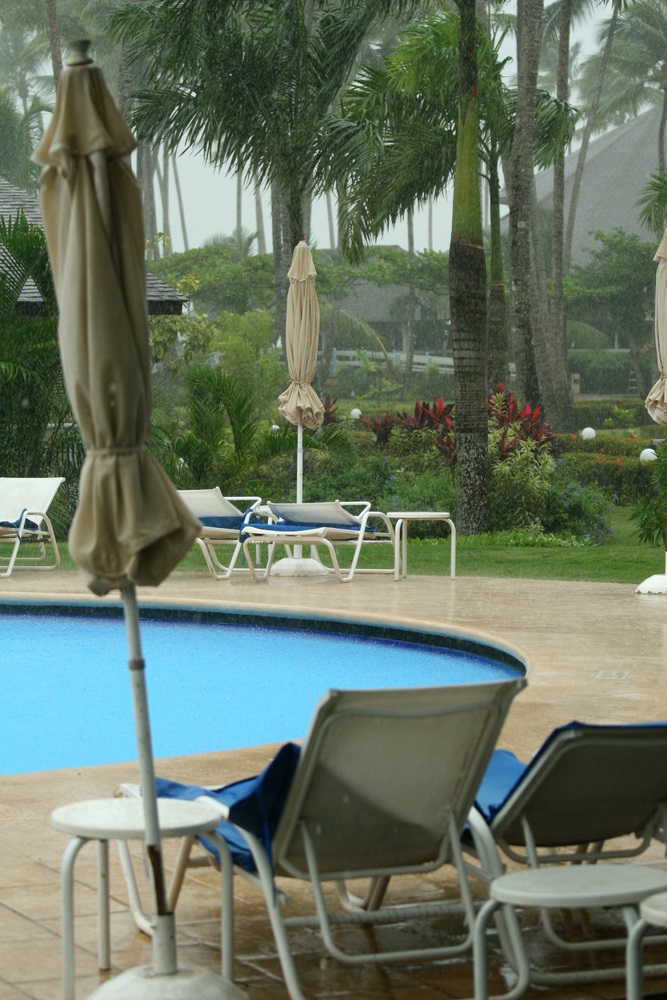 Drowning is the fifth leading cause of death in the U.S and if you can take any steps to lower those statistics, wouldn't you? Of course you would! One way to do that is to install as many layers of protection into your swimming pool as you possibly can.
Safety measures
What do you have in place to keep everyone safe in and around the pool? Take time today to look at the safety technologies you're using and ask yourself, "Could the pool be safer?"
Pool Technology To Keep Your Family Safe
We have no personal knowledge of these pool alarms, nor are we affiliates, but we researched various types of pool alarms for your benefit. Please do your own research when purchasing a pool alarm and make certain you know what you need and how to use it properly.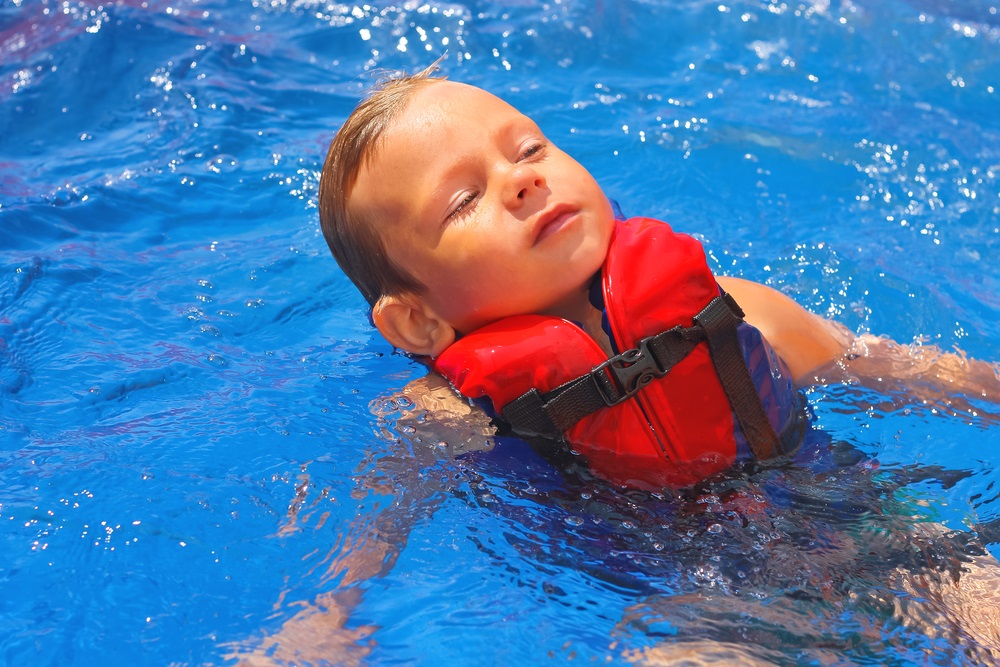 Most of these alarms are available on Amazon or ask your swimming pool contractor for advice on the pool alarms he uses and recommends.
Blue Wave NA4212. This is cost-effective and detects movement on the water. It detects anything that falls into the pool that weighs more than fifteen pounds. This alarm sounds at the source and at a remote receiver you can place in the house.
Pool Protector Inground alarm. This alarm lets you know if people are in the pool when you're not in the backyard to monitor activity. It features an indoor monitor you can hear when you're in the house. It has a 200 foot range.
Poolguard GAPT-2 attaches to the pool gate and sounds when the gate is open. The alarm includes an "adult pass through" feature that allows an adult to pass through without the alarm blaring.
Poolguard PGRM-SB Buoy. This is a floating alarm that sounds when the surface of the water is broken – if a child or pet falls in. The sensitivity at which it sounds can be changed; you don't want it going off when a leaf falls into the water. This alarm sounds at the source and in a remote station.
Pool Patrol PA. This battery operated alarm sounds at the source and at a remote location and also offers a sensitivity setting.
The SmartPool PoolEye was designed for use with an above ground pool. This device sounds at a control panel secured to the above ground pool.
Motion sensor alarms and motion sensor cameras sound an alarm when someone breaks the sensor and turns a camera on when movement is sensed. This device is ideal if you have a computer on which you can monitor the alarms and visual. Many alarms today will also connect to your smart phone and let you monitor the pool when you're not note.
Don't skimp on safety. Talk with your swimming pool contractor for his advice and also talk with friends and family to see what kind of pool alarms they recommend. Safety always matters — make your pool the safest room in the house.