Protecting your skin and the skin of your children is crucial to long-term overall health and to ensuring that no one is suffering from painful sunburn. No one who has ever had a sunburn would wish that on anyone because it hurts to have clothes on the skin and even showering hurts.
The best way to enjoy the pool and backyard space with your friends and family is to use sun protection at all times. You have probably heard that the sun is hotter and can burn you even when it's an overcast day and that's true! Get into a habit of wearing sunblock and sunscreen every time you go out to the pool. The time you spend slathering up your skin and your family's skin is time spent protecting them. And you can't put a price on that!
Protect Your Skin From Sun This Summer
How do you know what sunscreen or sunblock is best?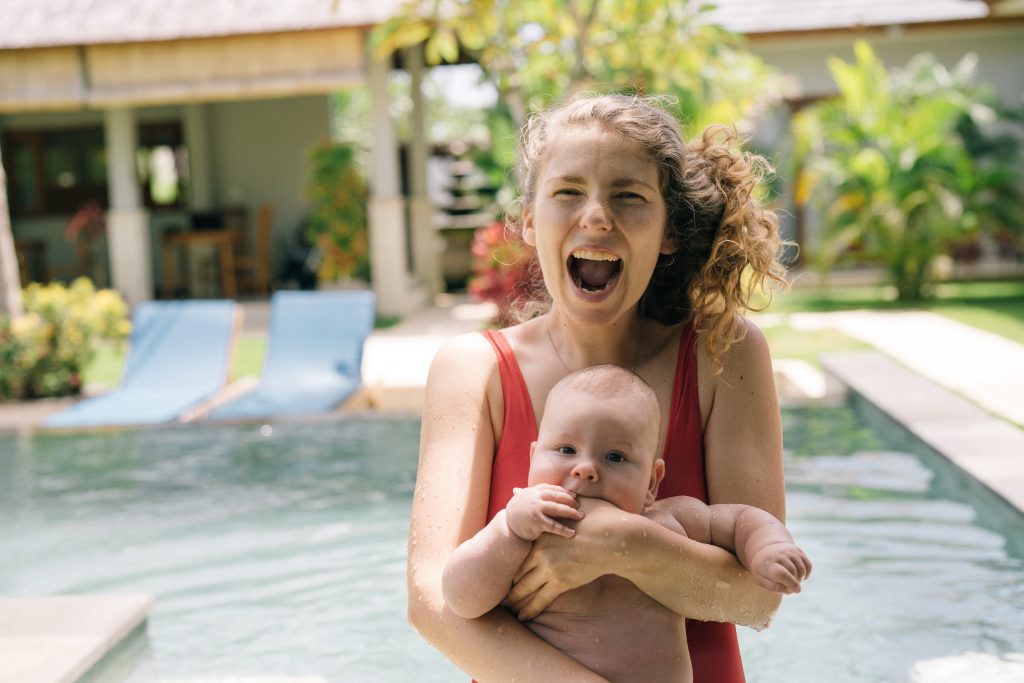 Read ingredients
Look for sunblock and sunscreen that is suited for the age of the individual you're using it on. For example, the sunscreen you'd use on a baby or toddler is different than you'd use on an adult.
When is the sun the hottest and highest in the sky?
It depends on where you live, of course but in many areas of the country – noon time is when the sun is the hottest. In Arizona, though the sun is highest and hottest in the early afternoon.
Toddler and newborn skin is delicate and requires pampering and being protected with a gentle sunscreen that is nontoxic. We don't advocate for any specific sunscreen but look for one that:
Uses zinc oxide
Has a SPF of at least 50
Is water resistant for up to 60 minutes (the longer the better)
Look for something that is paraben-free, dye-free, phthalate-free and fragrance-free
There is no reason an adult with sensitive skin can't use a gentle sunscreen, too
Faces matter!
Don't forget to use sunscreen on your face. The skin on your face is the most sensitive and thinnest and that means it's more prone to sun burn and sun damage. Ensure your face is completely covered in sunscreen, but use a sunscreen that is specifically formulated for the face so it doesn't cause breakouts or clog pores.
Look for:
Sunscreen that protects against UVA and UVB rays
Is fragrance free
Is moisturizing
Don't forget your head!
Yes, you need to put sunscreen on your scalp. We know, it sounds messy and oily, and it might be BUT do you want the top of your head to burn? No. Unless you're diligent in wearing a hat that provides UVA and UVB protection you need to protect your scalp.
Look for:
A light misting sunscreen
One that is water resistant
One that provides at least SPF 30 (higher is always best)
For swimmers!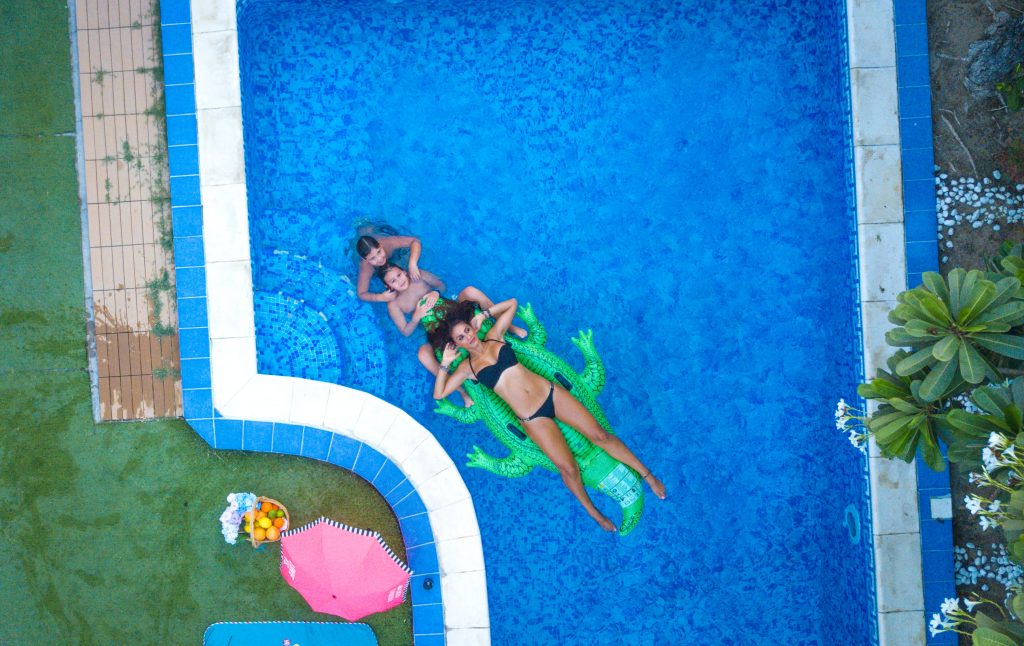 If you're athletic and plan to jump into the water and swim – and why wouldn't you if you're poolside you want to look for sunscreen that won't sweat off during activity
Look for:
Water resistant sunscreen
SPF 50 or higher
Something that is non greasy
Here is sunscreen application advice
Apply at least every two hours.
Reapply when you get out of the water
Plan to apply at least one ounce of sunscreen per application. We know that sounds like a lot and it is, but you need it to be fully protected. A shot glass is about one ounce.
Don't use sunscreen that is expired
Protect your skin from UVA and UVB rays
Don't give into the "skin looks healthier when it's tanned." Skin that burns or is exposed to sun too long or too often is skin that is prone to skin cancer.
 Have fun in the sun this summer but do it safely!