Into every life a little rain must fall, right? In order to have lush gardens and not suffer a drought, yes you need and want rain. If you're a pool owner, though is there anything you need to be concerned with if a rainstorm is predicted? The severity of the storm may play a role in what you need to or want to, do before the rain starts falling.
If it's a gentle storm, you may be able to leave the pool cover off and the water chemistry will be all right. If it's going to be a gully-washer or a monsoon-type storm, you will want to get the pool cover on. That much rain can negatively impact the water chemistry and can also overfill your pool and which can potentially lead to pool damage.
Another consideration is if there is a story with high winds, you need to batten down the hatches and not only cover the pool but remove or tie down any pool furniture or other loose items around the pool. You don't want the wind picking items up and dumping them into the pool.
A storm with thunder and lightning could lead to the potential of a lightning strike and in that case, you will want to shut off any power to the pool and turn the equipment off. If the power goes out then comes on quickly or if you're in a brownout condition where the power is surging and retreaing, that can also damage pool equipment.
Rain Rain Go Away! After Storm Poolcare
If you have the luxury of being home when a storm blows through and you have enough advance warning, cover it and protect the treated water from the rain water. If you're not home, you will need to care for it after the storm has passed and here is what you will want to do.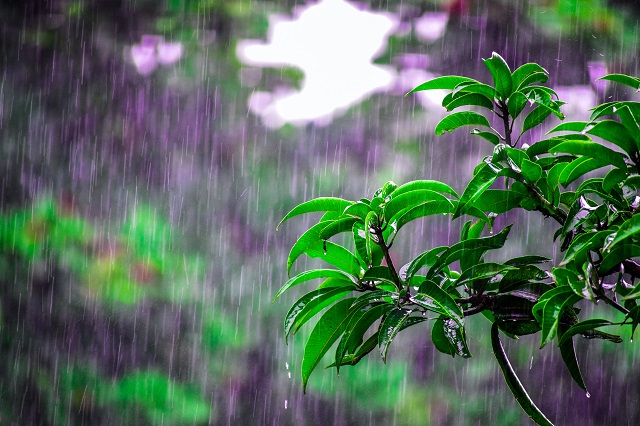 Clean it. If you work with a pool service contractor you may want to give him or her a call and schedule an after-storm cleaning and maintenance visit. If you care for the pool yourself, you will want to clean the water and test it before you swim. The severity and amount of rainfall will truly be the determining factor of whether you need an additional pool service visit.
Remove debris. Don't hook up the vacuum and attempt to remove large debris. Hand pick and remove branches or larger pieces of debris. Skim off what you can. Brush the walls and floor then vacuum. Clean the skimmer basket as part of the overall cleanup.
Test the water. Grabbing the water test kit and using the strips to test the water is one of the first steps to take after a storm. This is especially important if there is a major rainfall and if you haven't put the cover on. If you work with a pool contractor, you can still test the water and that can help you determine whether you need to call them for a service visit. A rainfall typically leads to changes in pH and it usually causes the pH levels to drop and that makes the water more acidic — that is one of the myriad of chemical imbalances that can occur.
You may find that a major rainstorm could drop inches of rain and if that's the case, the pool could be overfull and that will upset the water chemistry and lead the pump and filter to work harder than they need to.
If you're experiencing a light summer rain that isn't bringing copious amounts of rain or high winds that could blow debris into the pool, your pool just might weather the storm with flying colors.
What can you do to prepare for the storm and protect your pool?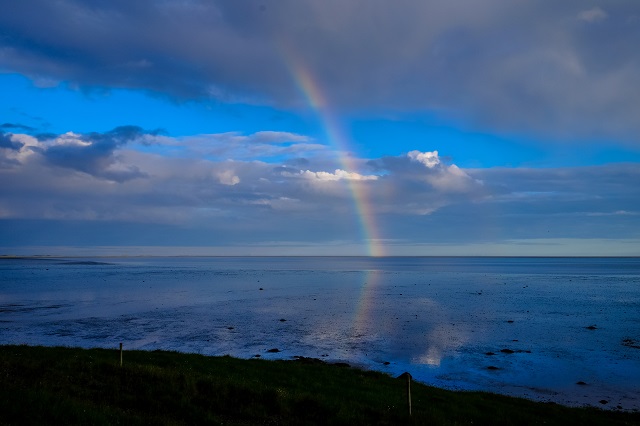 Remove or tie down pool furniture
Cover the grill
Make sure all cushions from patio and poolside furniture is removed and stored
If you have decorated the pool area with potted plants, move them to a secure location
Remove all pool toys and rafts from the water
Secure the pool cover
Turn off the power to the pool — especially important if there will be flooding or electrical power surges. If there is flooding, call a pool contractor or electrician before you turn the electric back on.
Add algaecide to the pool water to help prevent algae from blooming after the storm because spores could get blown into the water
For your personal safety
We always urge our customers to stay out of the pool if there is a storm brewing. You can't predict when the storm could turn deadly with lightning strikes and you may not be able to get out of the pool and to safety in time. It's better safe than sorry.
Once the storm has passed and you've done pool clean-up, then by all means get back in!