The new year has arrived and it's the perfect time to sit down and reflect upon the past year and decide what you want to do more of, less of and how to get more enjoyment out of your backyard pool space and build more memories with friends and family.
As a pool owner your New Year's resolutions as they relate to your home and to staycation activities they may be different than the resolutions of others. If you're looking to own a pool this summer, now is the time to put your budget together and reach out to potential pool builders to get the project started. If you already have a pool you may want to think of ways in which you can enjoy it even more in the new year.
If you're not sure what to think about or resolve for your pool, we have put together a list of potential New Year's resolutions for pool owners.
Resolve To Enjoy Staycation Spot
1. Go green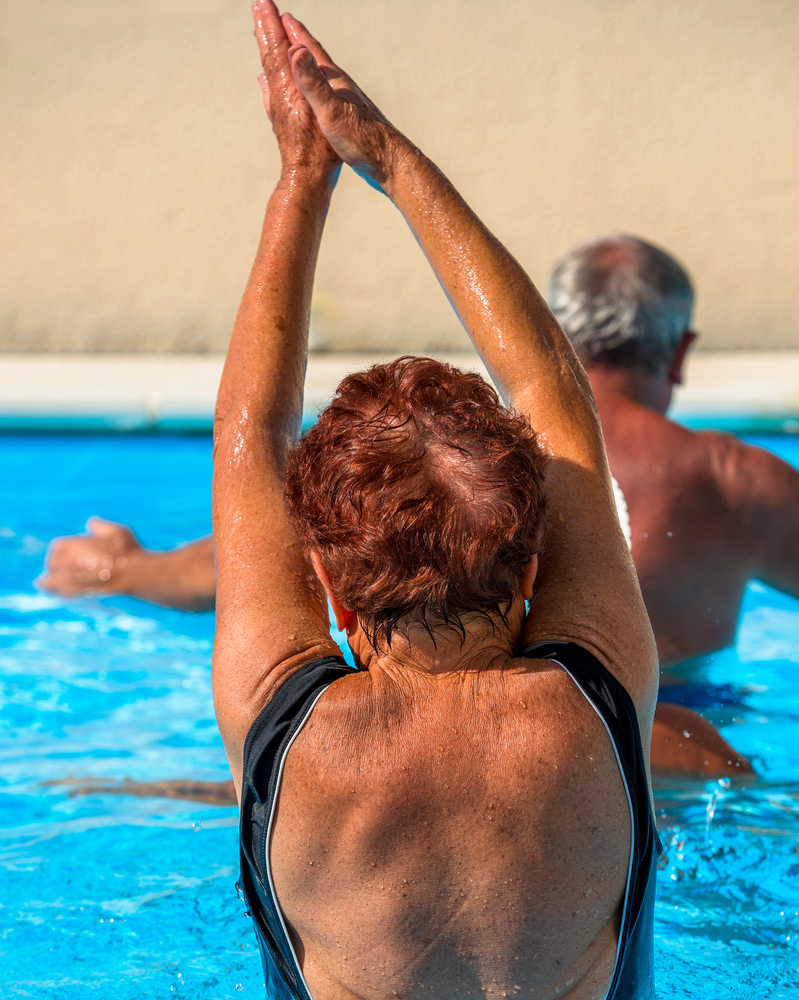 Swimming pools use a lot of water, electricity and chemicals to keep it swimmable. There are ways to make your pool friendlier to the environment.
Make sure that you cover your pool with a solar pool cover when it's not in use. Swimming pool covers reduce evaporation rate of pool's water so you won't have to refill so often.
It protects the water from all kinds of dirt, rain, and snow which would require you to use more chemicals to sanitize it and keep it clean and safe.
More important, solar pool covers double up as heaters, so they help keep your pool's water's temperature regulated without the need for a separate heater that runs on propane or any other type of fuel.
Another way to make your swimming pool more eco-friendly is by switching to LED swimming pool lights. LED lights are powerful enough to light up your pool so that you can enjoy swimming at night, but only consume 20% of the electricity used up by regular swimming pool lights. Not only would this do wonders to your electricity bill, but it will also mean that less electricity is consumed so you contribute less to the world's carbon footprint.
If you have been thinking adding renovating your swimming pool as part of your New Year's resolution, then why not convert your traditional swimming pool into a natural one or a salt water pool? Natural pools use plants to help filter and clean the pool water instead of using chemicals. They are more challenging to maintain but if you get the hang of it, natural swimming pools are cheaper, and so much safer for you and your family. A salt water generator for your pool also means you won't use as many chemicals to keep the water clean.
2 Test pool chemistry
Taking a sample of your pool water to have it tested at a pool supply store can be time-consuming. It makes more sense to buy a water test kit and learn how to use it. Test the water between service visits and either make adjustments to chemicals to keep it in line or call your pool contractor and schedule a service visit.
3 Clean the surroundings
Falling leaves, grass clippings and other debris can pile up around the pool fence and looks unsightly. Also, if debris gathers around the pool equipment it can cause issues. Check the space around the fences and equipment at least weekly.
4 Swim more often
Swimming is enjoyable and a great way to lose extra holiday pounds. Easily burn as much as 500 calories per hour swimming. It is also considered a low-impact form of exercise, which is great if you don't want to suffer any injury from an exercise program that causes jarring and impacts. Also, your doctor may recommend swimming for those individuals who are going from couch potato to getting in shape. Swimming is a great way to ease yourself into it.
5 Socialize more
If you've been stuck home more often than you wanted to because of the 2020 coronavirus pandemic and its lingering effects into 2021, now might be the time to gather your friends and reconnect.
What better way to do this than to host a few parties by the pool right in your backyard? Call your friends. Let them know there's a potluck swim party and let the fun begin!