Has coronavirus and the quarantine got anyone feeling stressed out? That is a trick question. People are losing jobs, small businesses are suffering, schools are closing and children are losing their chance at education and we just want to get out, get on with life and not worry about our health, right? Of course!
Life is so stressful right now and this is true if you're an essential employee or if you're at home, out of work, trying to homeschool your children or if you work from home and now have to run your business, watch and teach your children and have your work routine disrupted. It's as if we can't escape the stresses of life.
We CAN escape and relax and if we have a swimming pool, relaxation and stress relief is right out the back door. Also, in case you weren't aware, swimming pool service contractors have been deemed essential businesses and that means your pool contractor can come and service your pool so you can swim and relax and have fun with your family while you're under quarantine and practicing social distancing.
Swimming is healthy and restful — even if you're swimming laps. Swimming laps is repetitive and that leads to relaxation and physical fitness. When you swim you're working your physical self and offering peace to your emotional self.
Self-Care Is More Important Now Than Ever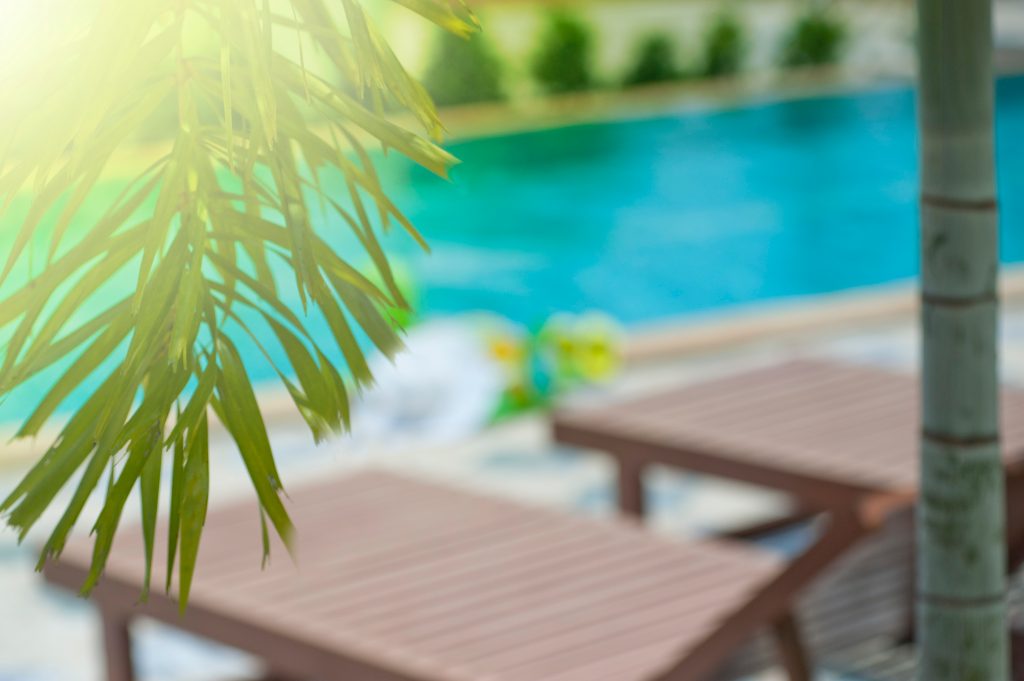 We have put together a checklist of ways in which a swimming pool workout can help alleviate stress and give you a better, more positive outlook on life!
Swimming is a stress reliever. When you're in the water, the feeling of the water against your skin is silky and smooth and that offers a gentle touch. The buoyancy of the water when you're swimming and its warmth help relax your thoughts.
You'll sleep better if you swim slow laps before bedtime. If you swim a few laps you just might sleep better. If you swim early in the day, the swim fast laps because that will lead to physical tiredness later in the day. If you're swimming right before bedtime, don't make it a race, swim long calm laps and you may find you sleep better.
Swimming may alleviate pain. If you have chronic pain, back pain, leg pain or other health issues with muscles or joints, swimming will help loosen those aching, tight joints and could help you sleep better and feel better during the day.
Exercise of any kind just gives you a healthy glow! Swimming helps release toxins from the body and movement helps keep you agile and balanced.
Swimming will help you maintain your weight and help with your cardiac health!
What can you do to enhance your pool stress relief time?
Turn off the lights. If you have poolside lighting, turn on some candles to set the mood. If you have in-pool lighting, turn it to a low, warm glow.
Turn on music that soothes your body, mind and soul
Eat a light dinner before you swim or enjoy a light snack before you go for a swim
Once you're done swimming, wrap yourself in a heated towel or warm, heated bathrobe and relax poolside with your favorite beverage
Today, more than ever we need to indulge in relaxation and self-care!