If 2020 taught us anything it's that plans are made to broken — whether we want them to or not! Because of that, we know that many swimming pool owners stayed close to home and looked to set up a staycation spot in their own backyards. The family swimming pool was the featured item in the staycation planning and relaxation space. We have put together some tips to help you amp up your staycation game in case you find yourself spending summer around the homestead again.
If you're canceling vacations, if the children are home more frequently, if you're working from home… the reasons to beautify your backyard living space are endless… we have tips that you can talk with your pool contractor about.
The swimming pool remains the heart of the home and the focal point of your backyard living space but the time you're spending outdoors and around the pool may have increased and that means you want it to be as comfortable as possible. Many pool owners look at the outdoor and poolside space as their second living room! And why not? It's beautiful by the pool and it's relaxing and why be indoors when you can be poolside enjoying the warm breezes of summer? We can't think of any reason!
Set Up Your Staycation Hot Spot This Summer
We have put together a bit of a checklist to get you started on looking at the outdoor space and determine where to possibly make changes and updates to add to the staycation feeling all summer long.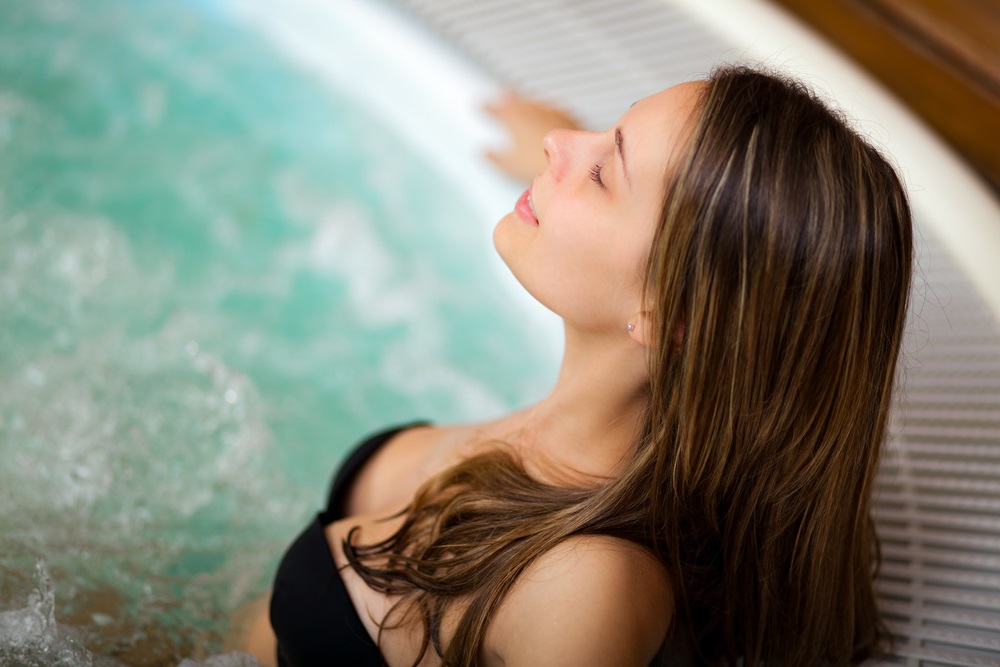 Cabana, poolhouse or gazebo.
Where do you change into and out of your swimsuit? Do you wish you had a washer and dryer or even a place for guests to spend the night or weekend? If so, talk with your pool contractor about the possibility of having a cabana, poolhouse or gazebo constructed.
Deck
The deck may seem a boring place to consider a staycation upgrade for, but the deck is more than the tiny space surrounding the pool. The deck can extend to the cabana or gazebo or poolhouse and it can extend into the outdoor kitchen. The deck can encompass the seating area and more. The deck can be an extension of the pool or it can be a separate entity that is accessed by a stone paver walkway.
Landscaping project
How much do you love the landscaping around the pool itself? Do you wish you had more — or fewer — trees? Trees can add much-needed shade but if they aren't kept trimmed and maintained, they can become a nuisance and make the pool hard to keep clean. Planting trees, shrubbery, flowers or even plants in moveable pots can truly change the look and feel of the poolside space. Plants and trees in moveable pots give you the option to change up the look of the space on a whim!
Talk with your pool contractor before you plant trees. You need to make sure you're not planting any trees that can have roots that could potentially creep toward the pool and damage the structure, the plumbing or electrical lines.
Plant items that will lure in hummingbirds or butterflies. Hang hummingbird feeders. Be careful about placing too many bird feeders around the pool as you will then be dealing with the messes that birds leave behind — the same goes true if you plant trees or bushes that bear berries because that is an open door to a mealtime for birds!
Pool design upgrade
If you love your swimming pool but wish it was somehow…. more… look at adding accessories like a rock waterfall, fountains, sun shelves, a diving board or slide (if the pool is large enough, wide enough and deep enough to accommodate it). Add a hot tub or spa to the existing pool. Do a major renovation like changing the shape of the pool or adding in a deep end or filling in the deep end to make the entire pool all one depth.
Waterfall or fountain
The waterfall or fountain could be added right into the swimming pool itself or you could have a waterfall or fountain installed as part of the poolside landscaping. Either way, the sounds of water falling and trickling are soothing and relaxing.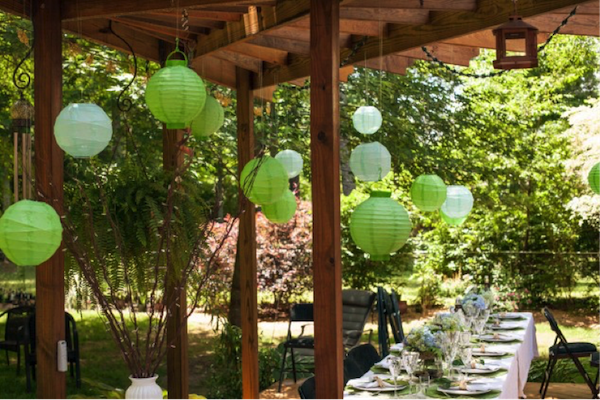 All decisions you're making to upgrade and update the backyard and poolside space should work together in harmony. Toward that end, ask your pool contractor for a bird's eye view of any potential upgrades and updates. You want to have an outdoor living space that has a great flow and that works well together. For example, you don't want to be skirting around the outdoor kitchen in order to get to the pool or outdoor space. Think safety as well as functionality.
What do you want in your outdoor living space that would make it a happier, more relaxing staycation space?