Who wants to wake up at 4 am the day after Thanksgiving and hit the stores? Some hardy souls will, but in the past few years "Black Friday" has moved up and is happening on Thanksgiving Day itself. Many stores are having sales and in-store shopping events and deep discounts as early as 3 pm on Thanksgiving day.
Gone are the days of sitting with friends and family at the Thanksgiving table and putting together your plan of attack for the day after Thanksgiving dinner. Today many families are eating dinner early or eating after they get back from an early Thursday shopping excursion.
Spend Black Friday With Family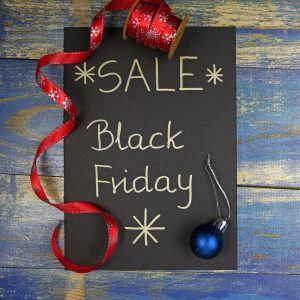 If you want to do your shopping online Monday on Cyber Monday (the Monday following Thanksgiving) why not invite friends and family back to your house (or invite them to spend the night on Thanksgiving — then you won't have to worry about anyone drinking and driving and the party can go long into the night.
Make a plan for your own Black Friday tradition. Consider some, or all, of these:
A day after Thanksgiving swimming pool or hot tub party
A treasure hunt for the children to keep them busy while the adults catch up.
Set aside some of the Thanksgiving desserts and relax with coffee, tea, friends and dessert on Black Friday instead of fighting the crowds
If you and your friends and family want to enjoy the excitement of snapping up deals with fellow shoppers, here are ways to prepare: 
Buy the local papers and look for the sales ads and clip coupons or photos of items you want to purchase when you hit the stores
If you don't want to shop, look at the items in the sales ads for inspiration and make your shopping lists
If your friends and family went home, plan which stores you want to meet at, carpool and enjoy the day!
Divide and conquer the shopping lists
Plan to meet for lunch, regroup and then head out to finish shopping
Pack snacks and even a thermos of hot cocoa, tea or coffee to enjoy while waiting in line
Once you're done: 
Come home and kick back together in the pool or hot tub
Enjoy a glass of wine
Host a gift wrapping party — it is much more fun to wrap together than alone and you will be assured of not putting your wrapping off until the last minute.
How will you spend Black Friday?