We know. We know! Summer hasn't even arrived and we're talking about a soak in a hot tub?! We know that many hot tub owners use their hot tubs more often in the cooler months of the year, even though there are those who use them year round. Start planning for "hot tub season" now so that when summer comes to its inevitable end, you may say good bye to the pool,, but the hot tub will be waiting to welcome you into its heated depths!Just because the days will be getting shorter and colder doesn't mean you and your family have to say farewell to building memories in the water… if you get a hot tub!
Start Planning For 'Hot Tub Season'
Of course you could go to a big box store, buy a hot tub, install it yourself and be done with it, but will that be the solution for the long term? Will that hot tub last you a lifetime? Do you want to put as much care into the purchase of your hot tub as you did your swimming pool? We imagine you do — after all it's a major investment and you want to get the hot tub of your dreams just as you got the swimming pool of your family's dreams.
Imagine how happy you will be if you start the hot tub process today and then when summer is gone and autumn is drawing near you only have to uncover the hot tub, call your pool contractor and have him clean the water and you and your family won't have to miss a beat of time in the water.
 What do you need to do to plan for your hot tub purchase?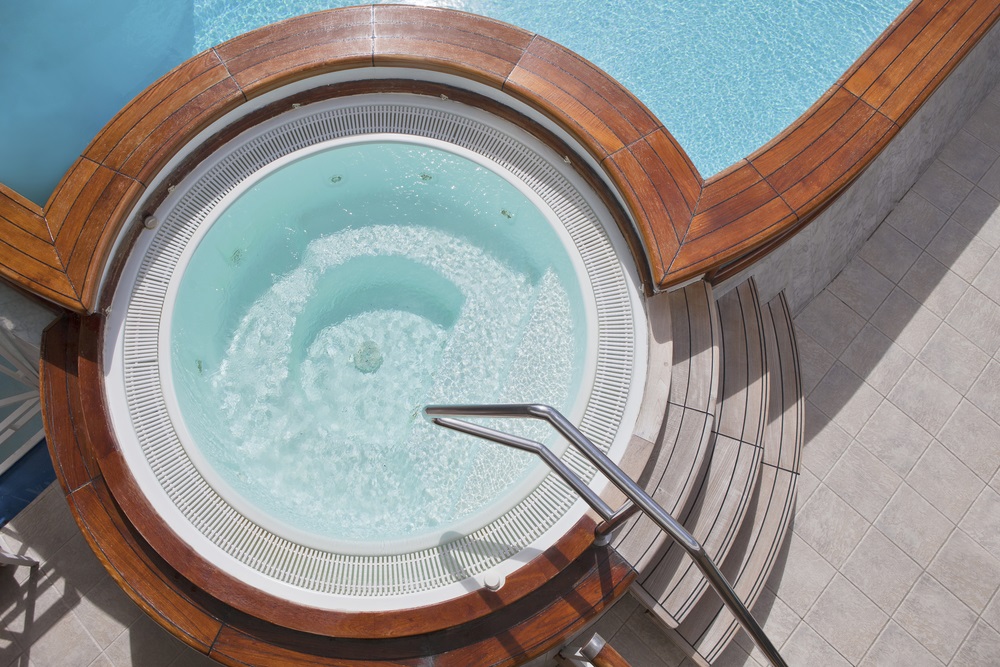 This list of questions is something you and your family can ponder. Then when you pick up the phone and schedule an appointment for us to come to your home to do a site survey for your hot tub, you will have some questions to ask.
How much do you have to spend? Will you be financing the hot tub? Have you been setting aside funds to help pay for the purchase? Just as when you got your swimming pool constructed you started with the budget then you determined what you could afford and worked with your pool contractor to make it happen.
Where will you place it? This could add to the expense if you need to run water or electricity and if you need to build a slab upon which to house the hot tub.
Budget for maintenance and for increases in utility bills to operate the hot tub. This is required as part of hot tub ownership just as it is for pool ownership and maintenance.
How many people will use it? You want to have a hot tub that can accommodate your family, but you may not need one that can accommodate a dozen people if you're hosting a hot tub party — that will probably be rare, right?
Invest in a hot tub cover and a hot tub cover lifter. The hot tub cover will protect the structure, trap the heated water and prevent evaporation. The hot tub cover lifter will make it easier to get the cover on and off and that will help assure you're diligent in using it.
What are the must-haves for the hot tub and for the area surrounding the hot tub? A heated towel rack? A gazebo? Lights?
 Understand your lifestyle
Building material. If the hot tub is outdoors — and most are — get one that is meant to withstand the elements and has a durable basic and a properly insulated shell to protect it from freezing.
You may want your hot tub to be part of your existing swimming pool and that can certainly happen… if you have the budget for it.
Will the hot tub be used just for soaking? For health and therapeutic reasons? For exercising? Knowing how you will use the hot tub will help you choose the jet types and placement.
What shape? Circular, rectangle, oval, other shape? Know the shape you want and where it will fit in the yard before you make a final decision.
Hot tub shopping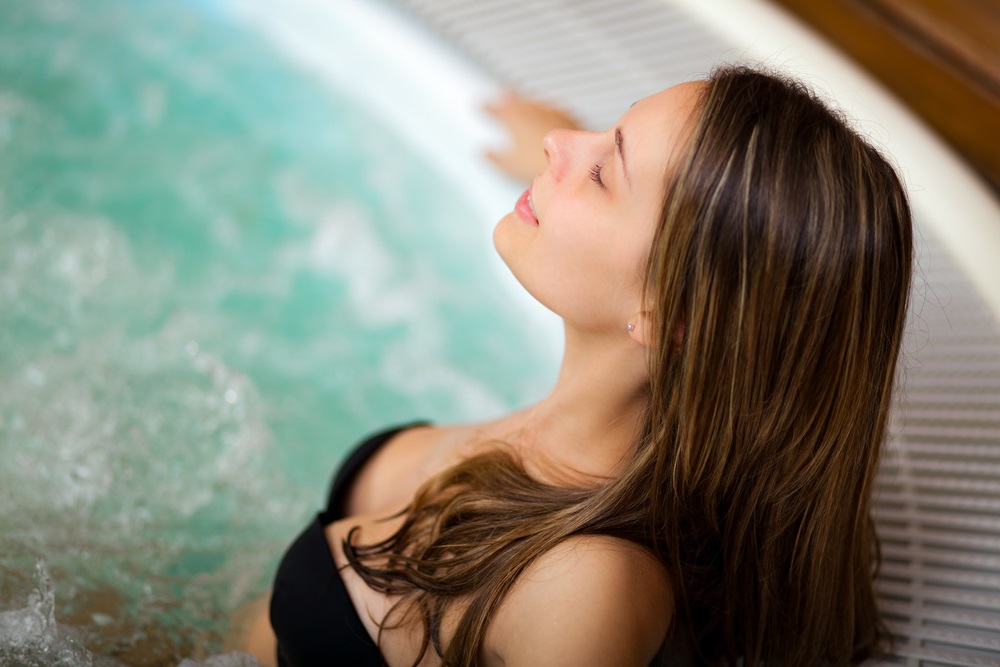 Yes, you will want to sit in a hot tub before you buy it. In a showroom you can sit in a hot tub and get a feeling for the type of jets you want and the placement of them and the seats in your hot tub.
Privacy matters
Look at your hot tub's potential site with an eye toward, "can the neighbors see us?" Maybe they couldn't see into the swimming pool, but the hot tub offers them an unobstructed view. You don't want that!
You won't be able to relax if you know the neighbors are peering into the yard. Decide whether you want to move the hot tub to a different location or if you want to put up an awning, gazebo, privacy fence or plant trees.
Aaaahhhhh
That is the best sound and feeling to experience when you slip into the heated depths of your hot tub this autumn.