New Year's Eve around the swimming pool? Why not! Especially for those who live in the areas of the country where it's still warm enough to swim, even if the pool water is enhanced and warmed because the swimming pool heater is running.
Having a party for New Year's Even could be a new tradition you kick off this year as you ring in 2019. If it's chilly, tell your guests to bundle up because part of the party will be held out-of-doors. If you're going to use the swimming pool or the hot tub during the party make sure you have a heated towel rack or let guests know you will pop some fluffy towels into the dryer to warm them up before they get out of the water.
There is no time like the present ot begin planning your New Year's Eve poolside party.
Throw A New Year's Eve Pool Party
What will your pool party need as you ring out 2018 and welcome in 2019? Well, what would a party be without food, decorations, games and more importantly — great friends!
Here are a few things to consider to make your poolside bash be one for the ages!
Decorate
New Year's Eve parties lend themselves to noise makers, champagne, glitter, balloons and bright colors! If you'll be using your swimming pool, shake things up by using color changing lights to make the pool water pop! If you don't have access to in-pool lights that can be changed different colors, look for floating candles or other luminaria that you can buy in various colors and float on the surface of the pool and place poolside.
Decorate with lighting in the pool deck area and outdoor living space. Hang Chinese lanterns in various colors, turn on LED lighting and decorate the tables with LED candles in various colors.
If you're truly feeling adventurous you can dye your swimming pool water! Yes, you can add dye to the pool water — there are safe, non toxic dyes on the market — ask your pool contractor for advice. If you light the pool and have colored water — it will truly add to the party atmosphere!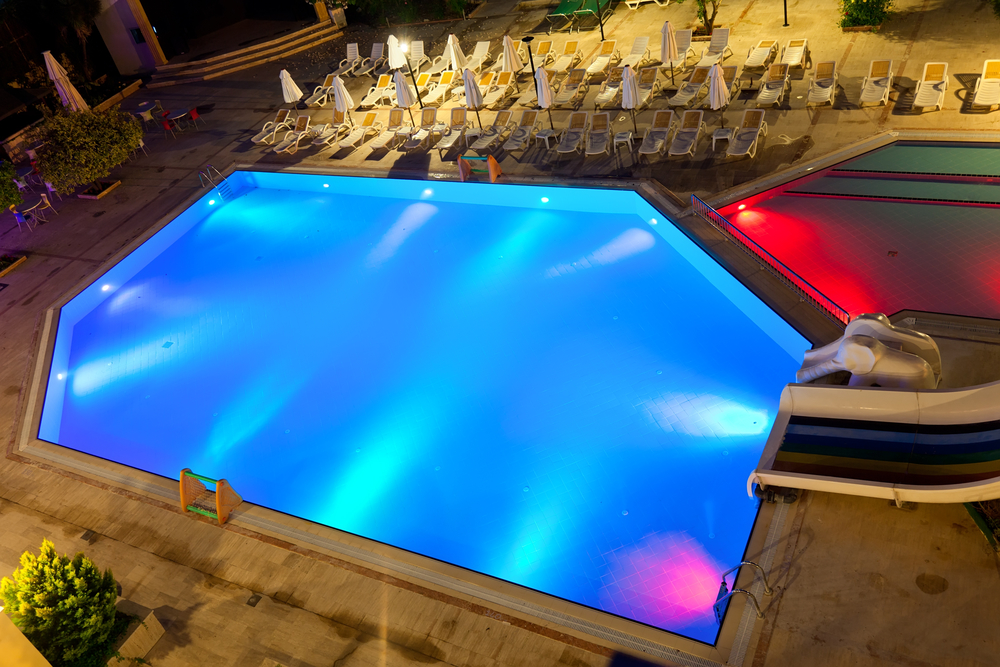 Pool Party Food & Drinks
You've set the tables, the decorations are in place, the guests are arriving and the champagne and sparkling water and sparkling cider are chilling, now what?
You need to set out a great New Year's Eve party spread! Chances are you will want to offer a wide variety of appetizers and bite-sized nibbles. You can offer hot and cold treats. Dessert bites, chips, dip and salsas. If friends offer to bring their favorite appetizer, say yes!
If you're dying to cook an entire meal then by all meals pull out all of the stops and grill some steaks or chicken or burgers and have a lot of your favorite sides. If it's chilly outdoors why not make up a crockpot full of chili to offer your guests.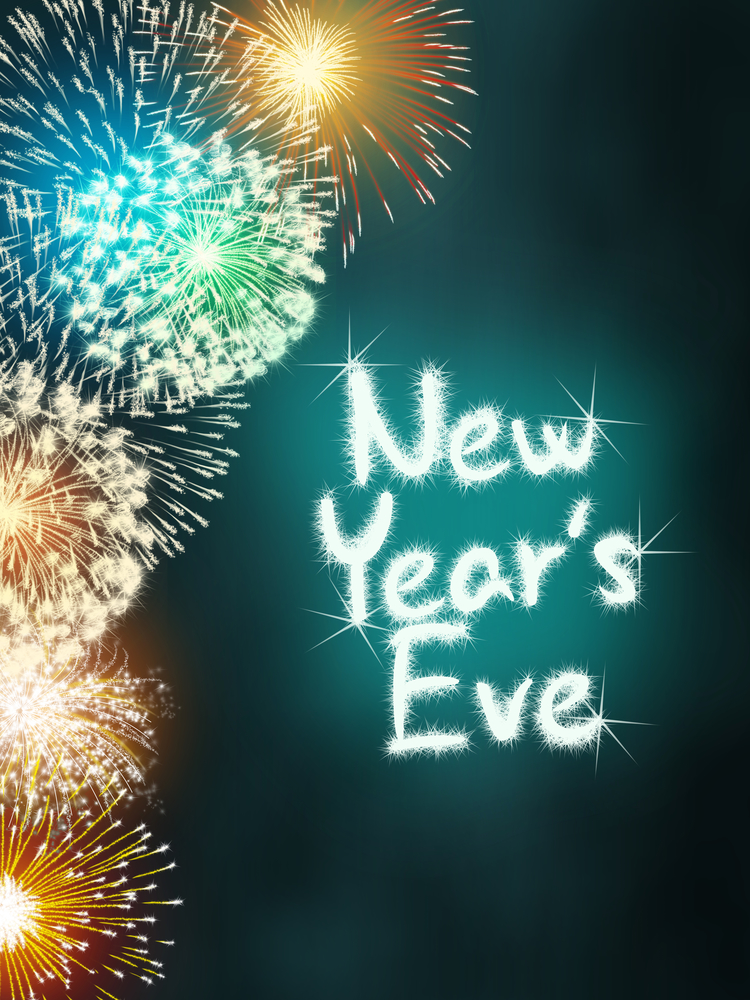 Cut up fruits and veggies into bite-sized pieces and have some delicious dips.
When it comes to drinks, have alcoholic and non alcoholic beverages. Provide non breakable drinkwear so no one is stepping in broken glass. Grab a punch bowl and make a New Year's Eve float — your favorite flavored vodka, soda and scoops of ice cream! Make a non alcoholic one as well and make certain they are kept separate!
If you will be serving alcoholic beverages and are having the pool open, you need to institute a no drinking and diving policy. In fact you need to designate a sober lifeguard.
Don't forget to have space for your guests to spend the night if they are drinking. If you are going to have overnight guests you will want to have breakfast foods on hand. Why not prepare quiche, it can sit in the refrigerator overnight and on January 1 you can simply pop it into the oven.
Mark the memory. Don't forget to take a lot of photos to commemorate the time spent with friends ringing out the old year and welcoming in the new. Grab a polaroid camera and take candid photos. You can hang them around the outdoor area on a thin string and use tiny clothespins to hold them up. Or you can pin them to a cork board and look at them throughout the night. Take a photo of every individual, couple or family who attends your party — have them hold a 2019 sign — and let them take the photo home as a souvenier.