Your backyard is a refuge and this is especially true if you own a swimming pool, right? You'd much rather be out of doors in the summer months – while you can – than indoors in an air-conditioned home. Soon enough, it will be cool and being out of doors won't likely be feasible in many areas of the country.
Even though you own a swimming pool, if you think about it, you may spend more time around the swimming pool than you do in the swimming pool. Because of this you will want to make sure your outdoor living space is as comfortable and welcoming as possible. Your patio or pool deck will become your "home away from home" during the summer and this is especially true if you and your family staycation regularly.
Tips For Furnishing Your Outdoor Living Space
Here are ways to move your indoor living to the out of doors so you can thoroughly enjoy the summer months and being poolside.
Shade it. You love the sun, but you don't want to be sitting in full sun all day, do you? Because of that you will want to know which way the sun tracks in your yard and add shade to areas that don't see enough sun.
To create shade you can add a pool house or gazebo. If you aren't looking for as permanent a solution as that you can add patio umbrellas or awnings. With an umbrella or awning, you may be able to move it or retract it when you don't need to use it. You can also invest in fabric for the awning or umbrella that offers UV protection.
Move your indoors to the out of doors. Are there items in your home that would lend themselves to poolside use? Bring them out! Do you want to watch television or listen to the radio while you're poolside? Invest in electronic devices and storage units that are weatherproof and will allow you to do just that.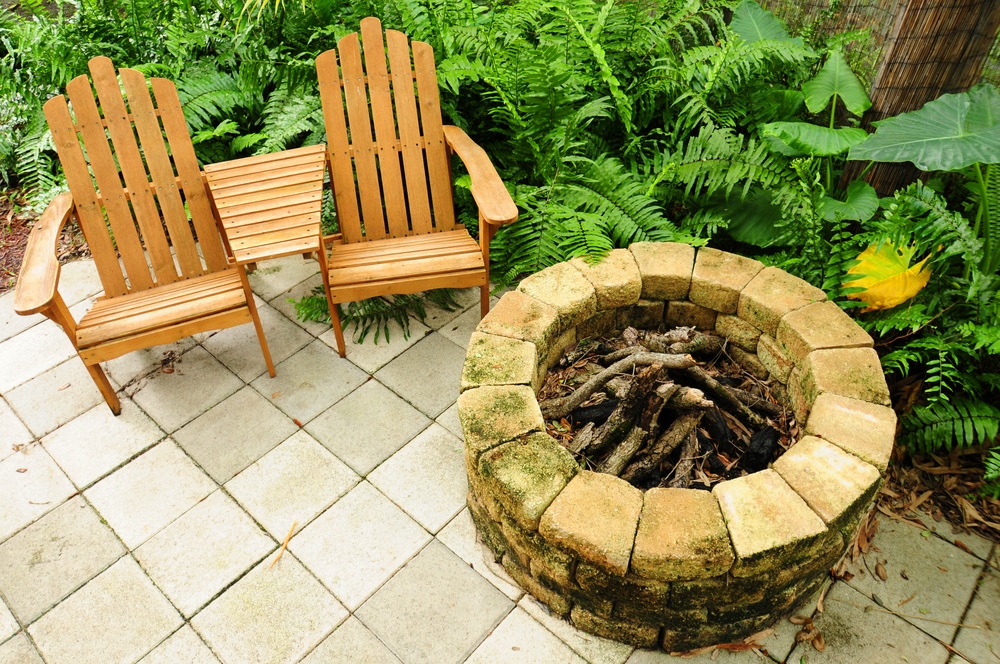 Look at fabrics that will survive being exposed to the elements. When you invest in furniture, the fabrics of the cushions deserve serious thought. You want them to be comfortable, colorful and able to withstand chlorine-soaked bathing suits. You will also want cushions that dry quickly so you don't get a wet behind if you just want to relax poolside.
Add lighting to your poolside living space. LED lights or hanging strings of solar powered lights add to the ambiance and safety of being outside in the evening. If you swim after the sun goes down, you will want to have your pool contractor install in-pool lighting to keep the pool as safe and well lit as possible.
Add warmth. If you simply cannot bear to give up your outdoor living, even after the pool has been closed for the season, you can invest in a fireplace, fire pit or other fire feature to add to the warmth.
A fireplace can be a beautiful focal feature to the outdoor living space. These structures are designed to complement the pool, your house and the outdoor living area. A fireplace can provide light as well as heat. Your fireplace can be pre-fabricated or constructed on site.
If you opt for a fire pit, one of the most common fire features, you're looking at a structure that ranges from at least three feet wide to six feet or larger. These pre-fabricated items can be easily installed by a homeowner or you can have one constructed on side. A firepit can burn wood or be powered by natural gas or propane. Wood firepits are more "natural" but do require cleanup and planning to get the fire started.
There are many other types of fire features including bar and table fire pits or fire walls. A pool firewall illuminates the pool and the adjacent outdoor living space and can also have water fountains as part of the design.
No matter which type of pool accessory you opt to add to your outdoor living space you will be adding to the fun you and your family have poolside.