May is National Water Safety Month, but as a pool owner and the parent of a toddler — or a child of any age, you know water safety is a season-long event. Drowning is the leading cause of unintentional death among children 14-years-old and younger. Please don't let your child ever become a statistic. 
Swimming pools, fun and family just go together, don't you think? We honestly can't think of anything that wouldn't be more fun than time spent in the pool with your family. Sure a pool party is fun, but simply relaxing and enjoying quiet family time together is the best way to end a long day at work or school or an ideal way to while away a hot summer day during school's summer vacation.
There should be no skimping on pool safety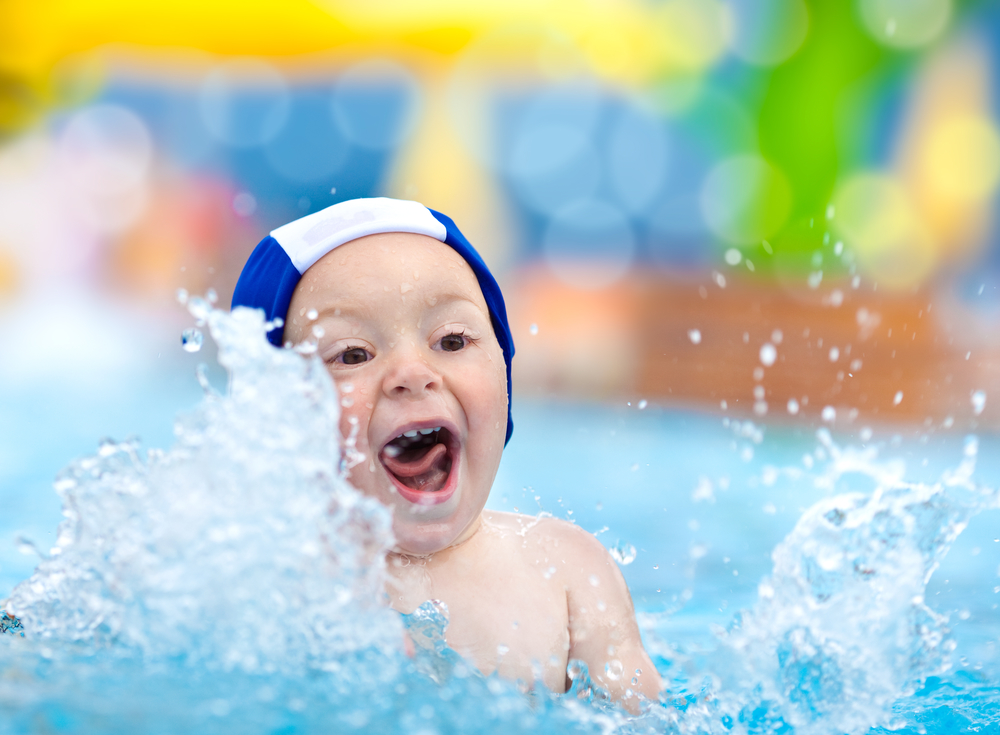 Remember, swimming pool safety is for every family member — young, old and furred. We never recommend that adults swim alone. It's always important to have someone on hand in case you run into any kind of health emergency and need assistance.
Children, though need an adult either right in the pool within arms' reach or sitting on the deck of the pool giving the child their undivided attention to assure safety at all time. When you have a pool party, do a headcount of who is in the swimming pool. Make certain there is a person in charge of those in the pool to assure no one is having any kind of health emergency and that everyone is being safe while having fun; you may need more than one person in charge of the swimmers depending on the swimmers' age and skill level.
Toddler Swimming Pool Safety Tips
The American Academy of Pediatrics supports swimming lessons for children four years old and older? Enrolling your child in a water safe class can reduce the risk of drowning. There are some swim instructors who recommend swim lessons for babies — in fact there are children who can swim before they can even walk.
No Fear Of Water
The fear of water isn't something that children are born with. They have no inherent fear. Even a child who splashes water in his or her face in the tub, may gasp, but won't be afraid as long as mom and dad make a game of it!
Even though your child might not be scared of the water, the idea of being in a body of water as large as a swimming pool — as opposed to a bathtub where your child can touch the bottom and the sides — might make her a little bit hesitant.
You want to make sure you always make being in and around the water a fun and enjoyable experience. One or two bad or scary times in a pool can lead to a lifelong avoidance or fear of water.
Never. Ever. Leave a child alone in or around the swimming pool
You'd certainly never leave a child alone in the bathtub, you would never be so careless as to leave your child alone in the swimming pool. Never leave them alone for even a second around the pool. Children are quick and curious and your "second" could be longer than you imagined and tragedy could occur.
Constant supervision
Infants and toddlers should always be within arm's length of another swimmer. Even children who have taken swim lessons should wear life vests in the pool. Remember, water wings are NOT a safety item. They can easily slip off and your child will be unprotected.
If you run an in-home daycare you need to be fully cognizant of the rules for having your charges in and around the swimming pool and what the recommended ratio of adults to children is. Many inhome day care operators find it better to make the pool off limits to their charges.
Fence that can't be climbed and self-locking gates
Swimming pool fencing is required by law in most parts of the country. The style of the pool safety fence may be left up to your discretion, but you never want to have anything on which a child could get a foothold — in other words no chain link fence for your pool fence.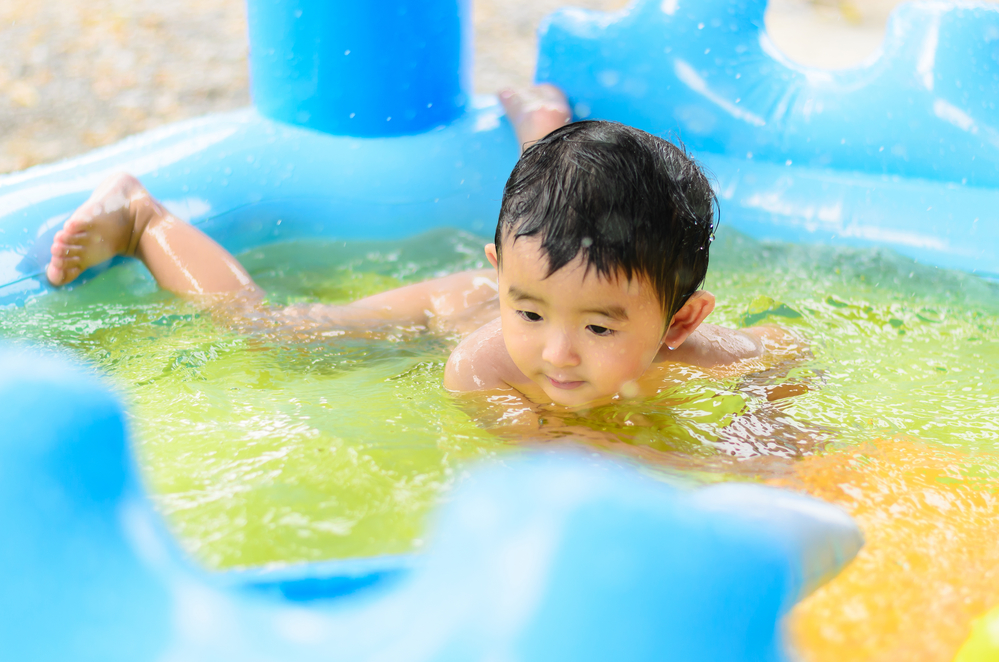 Having a self-locking and self-closing gate should be considered a must.
Pool alarms
Invest in pool alarms to add to the safety of your swimming pool. There are myriad types of pool alarms from which to choose and it doesn't hurt to have more than one type of pool alarm — one on the fence, one that floats in the water, one that will sound an alarm if the perimeter is breached.
Consider arm safety bands that will sound an alarm if it gets wet.
Motion-activated security cameras with alarms are antoher option.
Life saving measures
Learn CPR.
Life vests, extendable safety poles and pool safety rings should be always pool side.
Have a phone pool side for use in emergencies only.
Have fun!
A family swimming pool and pool time should be about the fun. As long as you have pool safety measures in place and don't leave anyone alone in the swimming pool, it should be a safe summer for all! Have fun, be safe and have a summer to remember!