There is nothing better than a burger on the grill, right? Don't you feel that sometimes they just get a little ho-hum? Truly how many times can you press some beef together, toss it on the grill and declare it "one of the best meals I've had recently"? Probably not all that often!
The next time your friends and family come over for a cook out, take them to the Mediterranean with a feta stuffed burger, some lemon potatoes or asparagus on the grill drizzled with lemon and a side salad topped with a variety of olives. Yum!
Unique Twist On A Grilled Classic Ingredients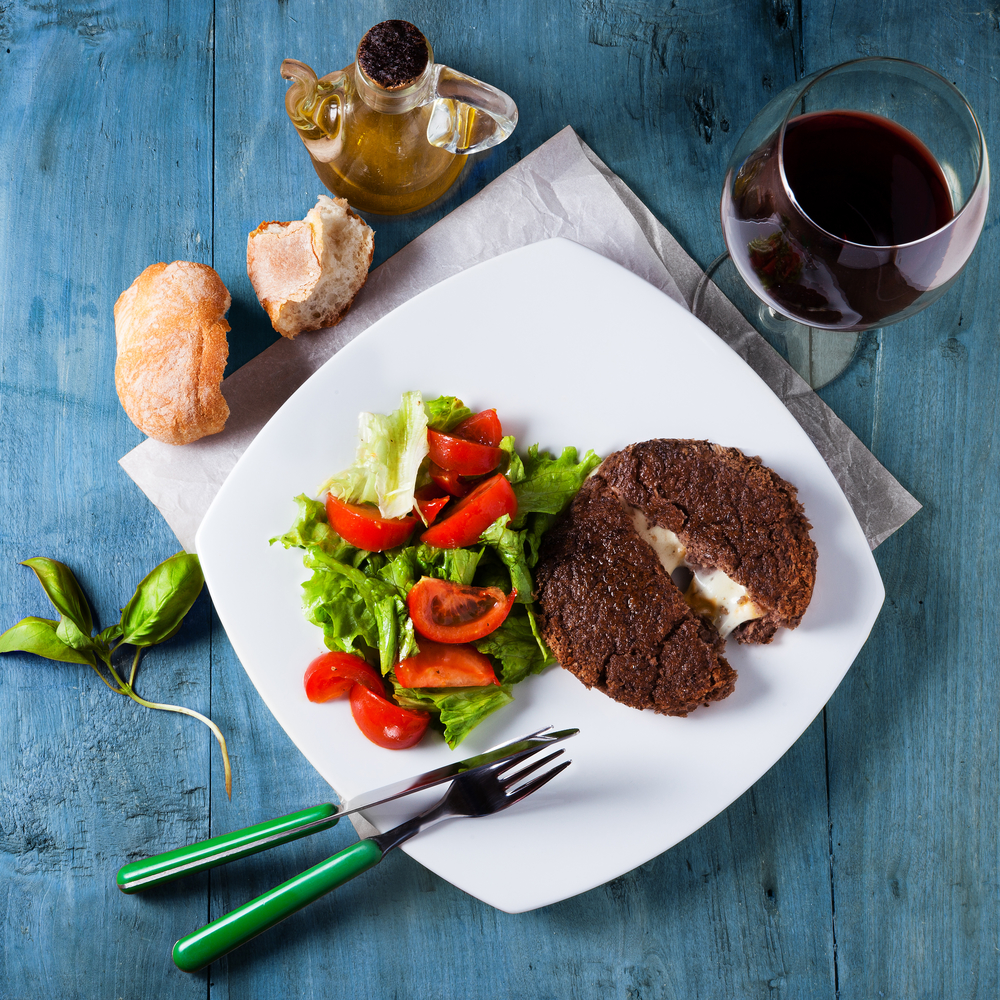 For your shopping list: 
Prep – 5 m  |  Cook – 15 m  |  Ready In – 20 m  |  4 Servings  |  386 cals.
Preheat an outdoor grill for medium heat, and lightly oil the grate.

Knead the ground beef, Worcestershire sauce, parsley, salt, and pepper in a bowl. Form the mixture into eight equal-sized balls; flatten to make thin patties.

Place a quarter cup of feta cheese onto each of four of the patties. Top patties that has the cheese with one of the patties that doesn't. Press the edges together to seal the cheese into the center.

Cook on the preheated grill until the burgers are cooked to your desired degree of doneness, Seven to eight minutes per side for well done. An instant-read thermometer inserted into the center should read 160 degrees F (70 degrees C).

Resist the urge to flatten the patty as it cooks as that will cause the cheese to ooze out.
Lemon potatoes
You can cook these on the grill in foil packets.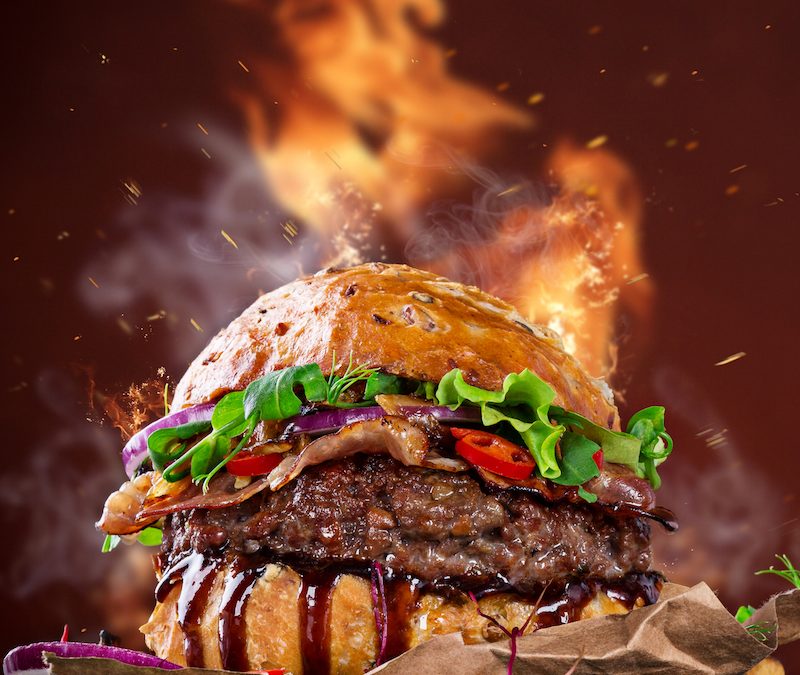 Shopping list
One potato for each guest
Par boil for three to four minutes
Slice thinly
Place on foil
Add lemon juice from two cut up lemons to the potatoes in the foil
Top with sprigs of rosemary or parsley
Fold the top and put the potatoes in the foil packets on indirect heat
Cook until done (no more than ten minutes)
Salad
Toss together some mixed greens, kalamata and black olives, fresh tomato, cucumber and sliced red onions. Toss with a lemon vinagerette. Chill and serve.
Who's ready to sample this delicious treat?